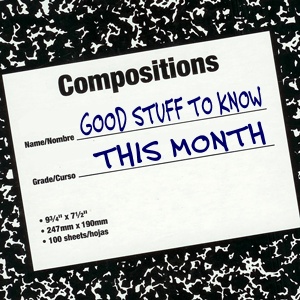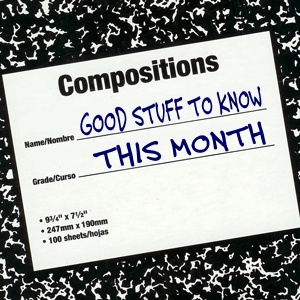 Hormone therapy may lead to improved cognitive function
New study demonstrates cognitive benefits of transdermal estradiol in combination with an oral progesterone for postmenopausal women. Hormones affect just about everything that goes on in a woman's body, from reproductive function and sexual libido to weight gain and overall mood. A new study shows how, in the right dosage and combination, hormones also may slow cognitive decline in postmenopausal women as they age.
News flash about hot flashes: They can last longer than you think
Menopause symptoms are not just for midlife anymore, according to a new Mayo Clinic study published this month in the Journal of the North American Menopause Society.
Ban e-cig flavors and misleading advertisements to protect youth, says global respiratory group
Respiratory doctors and scientists from six continents have warned of the dangers posed to children and adolescents by electronic cigarettes. They are calling for an immediate ban on flavorings and on marketing e-cigarettes as lower risk alternatives to children and adolescents.
Sleep loss linked to nighttime snacking, junk food cravings, obesity, diabetes
Nighttime snacking and junk food cravings may contribute to unhealthy eating behaviors and represent a potential link between poor sleep and obesity, according to a study by University of Arizona Health Sciences sleep researchers.
Green tea molecule could prevent heart attacks
Scientists have discovered that a compound found in green tea, currently being studied for its ability to reduce amyloid plaques in the brain in Alzheimer's disease, also breaks up and dissolves potentially dangerous protein plaques found in the blood vessels.
Millions could have incorrect statin, aspirin and blood pressure prescriptions
More than 11 million Americans may have incorrect prescriptions for aspirin, statins and blood pressure medications, according to a new study.
Most women with early breast cancer do not benefit from chemotherapy, TAILORx trial finds
New findings show no benefit from chemotherapy for 70 percent of women with the most common type of breast cancer. The study found that for women with hormone receptor (HR)-positive, HER2-negative, axillary lymph node­-negative breast cancer, treatment with chemotherapy and hormone therapy after surgery is not more beneficial than treatment with hormone therapy alone.
What doctors wear really does matter, study finds
Half of patients surveyed in the clinics and hospitals of ten major medical centers said that what physicians wear is important to them — and more than one-third said that what a doctor wears influences their satisfaction with their care. The patients also picked their preferred attire for physicians in different settings and specialties.
Tobacco aside, e-cigarette flavorings may harm blood vessels
Flavoring chemicals widely used in e-cigarettes and other tobacco products may be toxic to the cells that line and regulate blood vessel function. The adverse effects observed with chemical flavor additives on endothelial cells could be early warning signs of future heart disease, researchers say.
Blood vitamin D levels linked to colorectal cancer risk
A new study authored by scientists from more than 20 medical centers and organizations finds that higher circulating vitamin D concentrations are significantly associated with lower colorectal cancer risk.
Researchers at University of California San Diego School of Medicine suggest higher levels of vitamin D are associated with decreasing risk of breast cancer. Their epidemiological study is published in the June 15 online issue of PLOS ONE, in collaboration with Creighton University, Medical University of South Carolina and GrassrootsHealth, an Encinitas-based nonprofit organization that promotes vitamin D research and its therapeutic benefits.
Gum disease may be a key initiator of rheumatoid arthritis related autoimmunity
Significantly higher prevalence of gum disease found in individuals at risk of rheumatoid arthritis compared to healthy controls. The results of the study demonstrate increased levels of gum disease, and disease-causing bacteria, in individuals at risk of rheumatoid arthritis (RA).
Why being left-handed matters for mental health treatment
Treatment for the most common mental health problems could be ineffective or even detrimental to about 50 percent of the population, according to a radical new model of emotion in the brain.
The odds of living to 110-plus level out — once you hit 105
The chances of reaching the ripe old age of 110 are within reach — if you survive the perilous 90s and make it to 105 when death rates level out, according to a study of extremely old Italians.