Highlights
Running may be better than cycling for long-term bone health *** Women find men more masculine when wearing deodorant *** Fat, sugar cause bacterial changes that may relate to loss of cognitive function *** Fountain of youth? Dietary supplement may prevent and reverse severe damage to aging brain, research suggests *** Long-term marijuana use changes brain's reward circuit *** Rehydrating with soda on a hot day may worsen dehydration *** Climate scientists are more credible when they practice what they preach *** Exercise may have therapeutic potential for expediting muscle repair in older populations *** How Make-Up Makes Men Admire but Other Women Jealous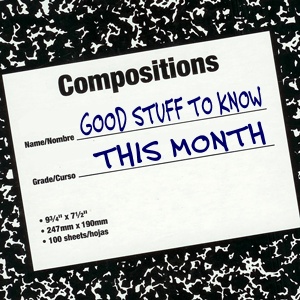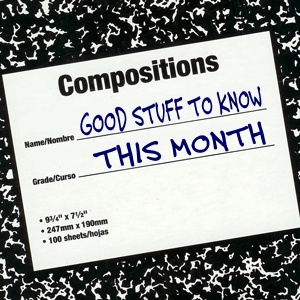 Connections between gut microbiota and the brain
Intestinal bacteria that can boost bravery or trigger multiple sclerosis: An increasing body of research results confirms the importance of the "gut-brain axis" for neurology and indicates that the triggers for a number of neurological diseases may be located in the digestive tract.
Running may be better than cycling for long-term bone health
Exercise that puts greater strain on bones, like running, may improve long-term bone health more effectively than non weight-bearing activities like cycling, conclude the authors of a new study measuring the hormones of mountain ultra-marathon runners.
Women find men more masculine when wearing deodorant
New research has found that men who are perceived low in masculinity can significantly increase this by applying deodorant, but that this is not the case for men who already have high levels of masculinity.
Fat, sugar cause bacterial changes that may relate to loss of cognitive function
A study at Oregon State University indicates that both a high-fat and a high-sugar diet, compared to a normal diet, cause changes in gut bacteria that appear related to a significant loss of "cognitive flexibility," or the power to adapt and adjust to changing situations.
Fountain of youth? Dietary supplement may prevent and reverse severe damage to aging brain, research suggests
A dietary supplement containing a blend of thirty vitamins and minerals–all natural ingredients widely available in health food stores–has shown remarkable anti-aging properties that can prevent and even reverse massive brain cell loss, according to new research. It's a mixture scientists believe could someday slow the progress of catastrophic neurological diseases such as Alzheimer's, ALS and Parkinson's.
Long-term marijuana use changes brain's reward circuit
"This study shows that marijuana disrupts the natural reward circuitry of the brain, making marijuana highly salient to those who use it heavily. In essence, these brain alterations could be a marker of transition from recreational marijuana use to problematic use," said Dr. Francesca Filbey, director of Cognitive Neuroscience Research in Addictive Disorders at the Center for BrainHealth and associate professor in the School of Behavioral and Brain Sciences.
Rehydrating with soda on a hot day may worsen dehydration
Repeated heat-related dehydration has been associated with increased risk of chronic kidney damage in mice. A new study in rats reports that drinking soft drinks to rehydrate worsened dehydration and kidney injury.
New drug clears psoriasis in clinical trials
About 80 percent of patients with moderate to severe psoriasis saw their disease completely or almost completely cleared with a new drug called ixekizumab, according to three large, long-term clinical trials.
Climate scientists are more credible when they practice what they preach
Americans are more likely to follow advice about personal energy use from climate scientists who minimize their own carbon footprint, according to new research. Scientists used two large online surveys to determine that scientists should practice what they preach if they want their advice on reducing energy use to have greater credibility.
Blueberries' health benefits better than many perceive
Consumers know some of the benefits blueberries provide, but they're less aware of the advantages of reverting aging, improving vision and memory, a new study shows. Researchers surveyed more than 2,000 people in 31 states – mostly on the East Coast and in the Midwest – to see what they know about the health benefits of blueberries.
Exercise may have therapeutic potential for expediting muscle repair in older populations
Here's another reason why you should hit the gym regularly as you grow older: a new report shows that regular exercise plays a critical role in helping muscles repair themselves as quickly as possible after injury. After only eight weeks of exercise, old mice experienced faster muscle repair and regained more muscle mass than those of the same age that had not exercised.
How Make-Up Makes Men Admire but Other Women Jealous
A psychology study by the University of Stirling has found that men think women with make-up on are more 'prestigious', while women think women who wear make-up are more 'dominant'.
Health-care providers do not fully understand cancer risk from CT scans
Doctors and other healthcare professionals may not be fully aware of a CT scan's effect on lifetime malignancy risk. A new study surveyed doctors, radiologists, and imaging technologists regarding their beliefs about radiation exposure from CT. The survey found that while most respondents recognized there is an increased risk of cancer from CT, many underestimated the actual radiation dose.
New, non-invasive method developed to wipe out cancerous tumors
New treatment, requiring only a single dose and a beam of light, can kill up to 95 percent of cancer cells in two hours. A newly patented method to kill cancer cells has been developed by an American lab. This discovery may tremendously help people with inoperable or hard-to-reach tumors, as well as young children stricken with cancer.