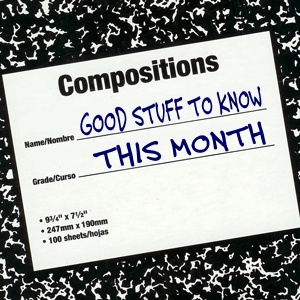 Drug reverses age-related mental decline within days, mouse study shows
Rapid rejuvenation of mental faculties in aged mice implicates reversible physiological 'blockage' behind age-related cognitive losses. Just a few doses of an experimental drug can reverse age-related declines in memory and mental flexibility in mice, according to a new study. The drug, called ISRIB, has already been shown in laboratory studies to restore memory function months after traumatic brain injury (TBI), reverse cognitive impairments in Down Syndrome, prevent noise-related hearing loss, fight certain types of prostate cancer, and even enhance cognition in healthy animals.
Patients receiving low dose steroid at increased risk of cardiovascular disease, study suggests
Medication used to treat a range of inflammatory diseases may be less safe than previously thought. A new study suggests that even low doses of glucocorticoid may increase the risk of cardiovascular diseases.
Are people healthy enough to retire later?
While many people are now enjoying longer, healthier lives, current retirement ages are posing challenges for both policymakers and retirees. A new study looked into whether there is potential to increase the retirement age based on the relationship between working life expectancy and health aspects important for work ability for women and men in Europe.
More years of obesity means higher risk of disease, study finds
A greater obesity duration is associated with worse values for all cardiometabolic disease factors, according to a new study.
How poor oral hygiene may result in metabolic syndrome
Researchers have identified a novel mechanism by which periodontal disease may cause metabolic syndrome. By studying patients with metabolic syndrome, the researchers demonstrated high antibody titers against Porphyromonas gingivalis, the bacterium causing periodontal disease. In a mouse model, the researchers then showed that infection with this bacterium causes systemic insulin resistance and metabolic dysfunction in skeletal muscle by altering the gut microbiome. This study shows the effect periodontal disease can have on the entire body.
Increased social media use linked to developing depression
Young adults who increased their use of social media were significantly more likely to develop depression within six months, according to a new national study.
Attitudes about climate change are shifting, even in Texas
Longstanding skepticism among Texans toward the climate movement has shifted, and attitudes in the nation's leading energy-producing state now mirror those in the rest of the United States, according to new research.
Artificial Colors: Is the "Secret Shame" of the Food Industry Harming Your Children?
A leading consumer group has called for these eight widely used food dyes to be banned, for the sake of our children's health.
BM: Kids (and adults) eat a constant diet of this stuff for breakfast including during the day as snacks,  so what happens when kids become adults? Sudden cases of liver and kidney disease? No, it's not "sudden" — it's an accumulation of ingested toxins over time. We are (and become) what we eat.