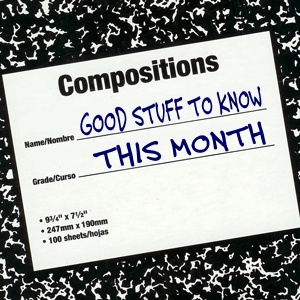 How young women view men affects how they imagine their future selves
When young women believe more men are becoming stay-at-home dads, they are more likely to imagine themselves as the financial providers for their future families. When they don't think men's roles are changing, they are more likely to see themselves as their future families' primary caregivers, researchers found.
Vaping cannabis produces stronger effects than smoking cannabis for infrequent users
In a small study of infrequent cannabis users, researchers have shown that, compared with smoking cannabis, vaping it increased the rate of short-term anxiety, paranoia, memory loss and distraction when doses were the same.
Older women who suffer tooth loss more likely to develop high blood pressure
A study indicates that postmenopausal women who experience tooth loss are at higher risk of developing high blood pressure.
New study finds bias against women and girls when intellectual ability is sought
A new study finds bias against both women and girls for jobs or activities requiring intellectual ability. The research underscores the pervasiveness of gender bias, held even among females, in both adults and young children.
DNA study shows stethoscopes loaded with bacteria, including staphylococcus
Stethoscopes carried by health care practitioners are loaded with diverse bacteria, including some that can cause healthcare-associated infections, according to a study. The research also reviewed the effectiveness of cleaning methods, finding a standardized approach to be superior for removing bacteria compared with various approaches employed by health care practitioners.
How bullying affects the structure of the teen brain
The effects of constantly being bullied are more than just psychological. Research now shows that there may be physical structural differences in the brains of adolescents who are regularly victimized, and this could increase the chance that they suffer from mental illness.
Can stem cells help a diseased heart heal itself? Researcher achieves important milestone
Scientists have taken an important step toward the goal of making diseased hearts heal themselves — a new model that would reduce the need for bypass surgery, heart transplants or artificial pumping devices.
Self-perception and reality seem to line-up when it comes to judging our own personality
When it comes to personality, it turns out your peers probably think the same way about you as you do about yourself.
Probiotics could help millions of patients suffering from bipolar disorder
About 3 million people in the US are diagnosed every year with bipolar disorder, a psychiatric condition characterized by dramatic shifts in mood from depression to mania. Currently, the standard treatment includes a combination of psychotherapy and prescription medications such as mood stabilizers and antipsychotics.
Magnesium optimizes vitamin D status, study shows
A randomized trial indicates that magnesium optimizes vitamin D status, raising it in people with deficient levels and lowering it in people with high levels.
CBD in marijuana may worsen glaucoma, raise eye pressure
A study has found that CBD — a major chemical component in marijuana — appears to increase pressure inside the eye of mice, suggesting the use of the substance in the treatment of glaucoma may actually worsen the condition.
How a personality trait puts you at risk for cybercrime
Impulse online shopping, downloading music and compulsive email use are all signs of a certain personality trait that make you a target for malware attacks. New research examines the behaviors — both obvious and subtle — that lead someone to fall victim to cybercrime involving Trojans, viruses, and malware.
Edible insects can create new jobs, stakeholders tell Sen. Jeff Flake: 'We're farmers. Please treat us as such'
A bill proposing to tackle government waste which stipulates that "no federal funds may be used for the development of insect-based foods for human consumption," will make it even harder for the embryonic US edible insects industry to compete vs other alternative protein sources, say bug farmers and processors.
Lasting impact of concussions on young adults
Researchers have found that young adults who experienced repetitive mild traumatic brain injury (mTBI), or concussions, can experience persistent cognitive changes as well as altered brain activity.
Exposure to cannabis alters the genetic profile of sperm
New research suggests men in their child-bearing years should consider how THC could impact their sperm and possibly the children they conceive during periods when they've been using the drug. Much like previous research that has shown tobacco smoke, pesticides, flame retardants and even obesity can alter sperm, the new research shows THC also affects epigenetics, triggering structural and regulatory changes in the DNA of users' sperm.
FDA: Cases of Rare Gangrene of Genital Area Tied to Diabetes Drug Class
The Food and Drug Administration (FDA) has issued a warning regarding rare cases of necrotizing fasciitis of the perineum associated with sodium-glucose cotransporter-2 (SGLT2) inhibitors, a class of drugs approved to treat type 2 diabetes. (Farxiga, Jardiance, etc. See list)
The joy of giving lasts longer than the joy of getting
The happiness we feel after a particular event or activity diminishes each time we experience that event, a phenomenon known as hedonic adaptation. But giving to others may be the exception to this rule, according to new research.
This State Could Have the Most Radical Assisted Suicide Law, Allowing Non-Doctors to Kill Patients
It allows assisted suicide for psychiatric conditions, to be done to someone with an undefined "terminal prognosis," to be done by nurses and physician assistants, and it even allows it to be approved via telemedicine.