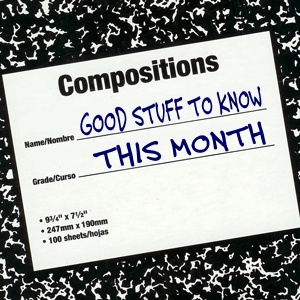 High cholesterol levels after Christmas
Large quantities of rich Christmas food appear to boost Danes' cholesterol levels. Right after the Christmas break, levels are 20 percent higher than in the summer.
Insight into how lifestyle drives ER-positive breast cancer
Consumption of processed foods high in sugar and fat increase levels of advanced glycation end products (AGEs). Researchers report that AGE levels are higher in patients with estrogen receptor (ER)-positive than ER-negative breast cancer. Addition of AGEs caused breast cancer cells, whose growth had previously been controlled by tamoxifen, to begin to grow again. This suggests that patients with high AGEs may be less likely to respond to tamoxifen treatment.
Sugar-sweetened beverage pattern linked to higher kidney disease risk
In a study of African-American men and women with normal kidney function, a pattern of higher collective consumption of soda, sweetened fruit drinks, and water was associated with a higher risk of developing kidney disease.
Tumors backfire on chemotherapy
Chemotherapy is an effective treatment for breast cancer, yet some patients develop metastasis in spite of it. Researchers have now discovered that chemotherapy-treated mammary tumors produce small vesicles that may help them spread to other organs.
Increased risk of harm from cannabis across Europe
A significant new study shows that cannabis potency has doubled across Europe in the past 11 years.
Higher Education Is Drowning in BS
The accumulated effects of all the academic BS are contributing to this country's disastrous political condition and, ultimately, putting at risk the very viability and character of decent civilization.
Sharifa Alkhateeb Talks Public Schools Convert America Islam
The late managing editor of the International Institute for Islamic Thought's American Journal of Islamic Social Sciences, Sharifa Alkhateeb, talks about using U.S. schools to proselytize Islam & about making the state Islamic.
50 Legit Companies that Hire Home Workers in 2019
Long-duration space missions have lasting effects on spinal muscles
Astronauts who spend several months on the International Space Station have significant reductions in the size and density of paraspinal muscles of the trunk after returning to Earth, reports a new study.
Worrisome statistics around medical cannabis users operating vehicles
More public education and guidelines are needed to increase marijuana users' understanding of cannabis-related driving impairment. More than half of people who take medical cannabis for chronic pain say they've driven under the influence of cannabis within two hours of using it, at least once in the last six months, according to a new survey. One in five of them said they'd driven while 'very high' in the past six months.
Research explains public resistance to vaccination
A new study explains why it is so hard to increase public vaccination levels even when evidence indicates that vaccines are safe and beneficial.
Are your Facebook friends making you feel sick?
As social networking activity has become pervasive, researchers have been taking a closer look at its impact on our psychological and physical health.
Long-acting contraceptive designed to be self-administered via microneedle patch
A new long-acting contraceptive designed to be self-administered by women may provide a new family planning option, particularly in developing nations where access to healthcare can be limited, a recent study suggests. The contraceptive would be delivered using microneedle skin patch technology originally developed for the painless administration of vaccines.
Teen brain volume changes with small amount of cannabis use, study finds
At a time when several states are moving to legalize recreational use of marijuana, new research shows that concerns about the drug's impact on teens may be warranted. The study shows that even a small amount of cannabis use by teenagers is linked to differences in their brains.
New science details discovery of bacterial pathogen in brains of Alzheimer's patients
New science uncovers how an unlikely culprit, Porphyromonas gingivalis (Pg) — the bacterium commonly associated with chronic gum disease — appears to drive Alzheimer's disease (AD) pathology.
The Biggest Healthcare Mistakes & Misdirections
READ IT! Best summary I've seen yet.
Hyperbaric oxygen therapy for Alzheimer's disease
Researchers have the first PET scan-documented case of improvement in brain metabolism in Alzheimer's disease in a patient treated with hyperbaric oxygen therapy (HBOT).
Popular music lyrics become angrier and sadder over time
A scientific analysis of the sentiment of popular music lyrics from the 1950s to 2016 showed that the expression of anger and sadness in popular music has increased gradually over time, while the expression of joy has declined.
If you are a woman with daytime incontinence or "leaks" then Icon Undies may be the "freedom from pads" you need. I highly recommend them.