Highlights
Workplace incivility: The silent epidemic * * * Financial ties of medical journal editors should be disclosed * * *Lose fat, preserve muscle: Weight training beats cardio for older adults * * * Breast cancer patients forego post-surgery treatment due to mistrust, study suggests * * * Long-term use of drugs to curb acid reflux linked to doubling in stomach cancer risk * * * Hormone replacement therapy may be beneficial for women's memory * * * Sugar-sweetened drinks raise risk of diabetes, metabolic syndrome * * * New system for treating colorectal cancer can lead to complete cure * * * Risk of oversharing in conversation increases with age, study says * * * Absentee Dads affect how women interpret interest from men * * * High Burden of STDs Threaten Millions of Americans * * * Depressed with a chronic disease? Many find antidepressants are not working * * * A little stress is good for cellular health and longevity * * * Old human cells rejuvenated in breakthrough discovery on aging * * * First brain training exercise positively linked to dementia prevention identified * * *  Oral HPV Infects 1 in 9 men in America * * * Exercise increases brain size, new research finds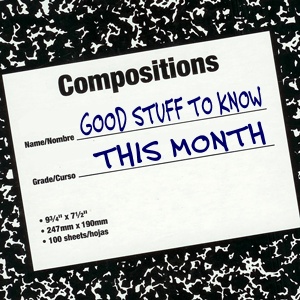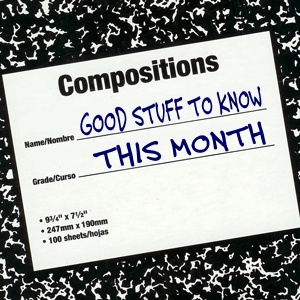 Workplace incivility: The silent epidemic
Workplace incivility is taking over our organizations, professional relationships and everyday interactions. According to researchers, understanding why incivility happens and how to address it starts with awareness.
Financial ties of medical journal editors should be disclosed
Approximately half of the editors of 52 prestigious medical journals received payments from the pharmaceutical and medical device industry in 2014. And only a fraction of these journals publish conflict-of-interest policies for editors that address these payments, according to research.
Bacterial fats, not dietary ones, may deserve the blame for heart disease
Heart disease and fatty clogs in the arteries go hand in hand. But new evidence suggests the fatty molecules might come not only from what you eat, but from the bacteria in your mouth, scientists report. The research may explain why gum disease is associated with heart trouble.
Lose fat, preserve muscle: Weight training beats cardio for older adults
Weight training or cardio? For older adults trying to slim down, pumping iron might be the way to go. A new study suggests combining weight training with a low-calorie diet preserves much needed lean muscle mass that can be lost through aerobic workouts.
Breast cancer patients forego post-surgery treatment due to mistrust, study suggests
Nearly one-third of women with breast cancer went against their doctor's advice and chose not to begin or complete the recommended adjuvant anti-cancer therapy to kill residual tumor cells following surgery, according to a study.
Long-term use of drugs to curb acid reflux linked to doubling in stomach cancer risk
Risk rose in tandem with dose and duration of proton pump inhibitor (PPI) treatment. The long-term use of proton pump inhibitors (PPIs), a class of drugs commonly used to treat acid reflux, is linked to a more than doubling in the risk of developing stomach cancer, finds research.
Hormone replacement therapy may be beneficial for women's memory
Women who had undergone hormone replacement therapy had better working memory than women who did not.
Sugar-sweetened drinks raise risk of diabetes, metabolic syndrome
Research review finds link between soda, juice consumption and health problems. Regularly drinking sugar-sweetened beverages such as soda and juice contributes to the development of diabetes, high blood pressure and other endemic health problems, according to a new review.
New system for treating colorectal cancer can lead to complete cure
Novel three-step pretargeted radioimmunotherapy offers safe, effective treatment. Researchers have developed a new, three-step system that uses nuclear medicine to target and eliminate colorectal cancer. In this study with a mouse model, researchers achieved a 100-percent cure rate — without any treatment-related toxic effects.
Risk of oversharing in conversation increases with age, study says
The risk of oversharing in conversation — or providing a listener with too much irrelevant detail — increases as we age, research suggests. Tests carried out on a group of 100 people show the thinking skills that influence how we respond to people's points of view deteriorate with age. Linguists used a series of computerised listening and visual tests to assess thinking skills in the group, whose ages ranged from 17 to 84 years old.
Absentee Dads affect how women interpret interest from men
New research finds that women who were reminded of a time that their dad was absent from their lives — or who actually experienced poor quality fathering while growing up — perceived greater mating intent in the described behaviors of a hypothetical male dating partner and when talking with a man. These women also 'saw' more sexual arousal when viewing images of men's faces.
High Burden of STDs Threaten Millions of Americans
While syphilis was nearly eliminated a decade ago, today it ison the rise. Rates of primary and secondary syphilis, the most infectious stages of the disease, increased 18 percent from 2015 (approximately 7 cases per 100,000 people) to 2016 (approximately 9 per 100,000 people).
Depressed with a chronic disease? Many find antidepressants are not working
Scientists are finding more evidence that commonly prescribed antidepressants aren't effective in people battling both depression and a chronic medical disease, raising a critical question of whether doctors should enact widespread changes in how they treat millions of depressed Americans.
A little stress is good for cellular health and longevity
Mitochondrial stress enhances resilience, protects aging cells and delays risk for disease. Molecular bioscientists have discovered that a little stress can be good for cellular health. The findings will help researchers better understand the molecular mechanisms that drive aging and risk for age-associated degenerative diseases.
Old human cells rejuvenated in breakthrough discovery on aging
A new way to rejuvenate old cells in the laboratory, making them not only look younger, but start to behave more like young cells, has now been discovered.
"The researchers applied compounds called reversatrol analogues, chemicals based on a substance naturally found in red wine, dark chocolate, red grapes and blueberries, to cells in culture. The chemicals caused splicing factors, which are progressively switched off as we age to be switched back on. Within hours, the cells looked younger and started to rejuvenate, behaving like young cells and dividing." (See also Resveratrol Does the Impossible)
First brain training exercise positively linked to dementia prevention identified
Aging research specialists have identified, for the first time, a form of mental exercise that can reduce the risk of dementia.
Oral HPV Infects 1 in 9 men in America
New research estimates that eleven million men in the United States have oral human papillomavirus (HPV), a disease that can be stopped by vaccination. Men are more likely than women to have HPV-16, an oncogenic type of the disease that contributes to cancer, according to a study published in Annals of Internal Medicine.
Exercise increases brain size, new research finds
Aerobic exercise can improve memory function and maintain brain health as we age, a new study has found.
Another reason to exercise: Protecting your sight
People who engage in moderate to vigorous physical activity may be able to significantly lower their risk of glaucoma, according to new research.
Dry eye sufferers will soon have a drug-free solution
A new device that stimulates nerves in the nose offers the first natural solution to one of the most common eye conditions
Serious health risks associated with energy drinks
A review of the advertised benefits, nutritional content and public health effects of energy drinks finds their advertised short-term benefits can be outweighed by serious health risks. The study also highlights the worrying trend of mixing energy drinks with alcohol. To curb this growing public health issue, policy makers should regulate sales and marketing towards children and adolescents and set upper limits on caffeine.
Maintaining sufficient vitamin D levels may help to prevent rheumatoid arthritis
Maintaining sufficient vitamin D levels may help to prevent the onset of inflammatory diseases like rheumatoid arthritis, research has discovered.
Any physical activity in elderly better than none at all for reducing cardiovascular risk
Any physical activity in the elderly is better than none at all for reducing cardiovascular risk, according to an 18-year study in more than 24,000 adults.
Sugar industry withheld evidence of sucrose's health effects nearly 50 years ago, study shows
A US sugar industry trade group appears to have pulled the plug on a study that was producing animal evidence linking sucrose to disease nearly 50 years ago, researchers argue.