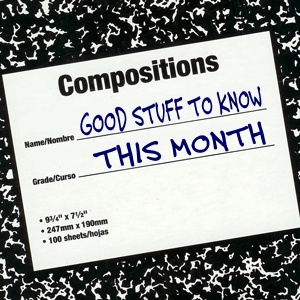 Heavy smoking causes faces to look older
Novel analysis of effects of heavy smoking also identifies risk of poor lung function and COPD. 'Smoker's Face,' a condition where smokers look older than they are, is just one of many negative effects caused by heavy tobacco usage.
Intravenous Vitamin C as Cancer Chemotherapy
It's not accepted medically and makes oncologists furious  but " It is quite obvious high dose intravenous vitamin C is an extremely safe and beneficial therapy for cancer patients which selectively kills cancer cells while leaving normal cells unharmed. In fact, it should be offered routinely on all hospital oncology wards along with the chemo infusions.   The fact that main stream oncology has rejected and ignored  this inexpensive, safe and effective therapy that should be a routine therapy on all oncology wards is simply astounding.  . . ." Jeffrey Dach, MD
Epidemic of deaths due to heart failure underway in US
Deaths due to heart failure are increasing in the United States, particularly among the over-age-65 population.
Being physically active can lower older adults' risk for dying
A team of researchers looked more carefully at the relationship between death and physical exercise among older adults in Brazil (where the number of older adults grew 40 percent between 2002 and 2012).
Increased exercise over the age of 60 reduces risk of heart disease and stroke
Decreasing your physical activity is linked to increased cardiovascular risk. People over the age of 60 should do more exercise not less in order to prevent heart disease and stroke, according to new findings from a study of over 1.1 million elderly people.
Statins may double the risk of type 2 diabetes
New research finds an elevated risk of type 2 diabetes among people who take statins in an effort to lower their cholesterol levels and keep heart disease at bay.
Two huge vaccine scandals the press is ignoring Shots
Some lies are so big, many people can't accept the fact that they're lies. Their minds are boggled. "No," they say, "that couldn't be." But yes, that could be, and is. The mainstream press is mentioning them, here and there, but without any intent to raise alarms, dig in, investigate, and get down to the core of the problem.
Vaccination Programs Bring Pharmacy Profits
Expanding immunization efforts can not only improve public health, but it can also serve as an increased revenue stream for community pharmacies. Close to 100 million Americans get the flu shot each year, translating to $4 billion to $5 billion in revenue, PBA Health reports.
In states where recreational marijuana is legal, problematic use increased among adults and teens
Problematic use of marijuana among adolescents and adults increased after legalization of recreational marijuana use, according to a new study from NYU Grossman School of Medicine and Columbia University Mailman School of Public Health.
Sugar binges increase risk of inflammatory bowel disease
Short-term increases in sugar consumption could increase the risk of inflammatory bowel disease and have a significant impact on our health, a new study suggests. Researchers found that mice had an increased susceptibility to chemically induced colitis and more severe symptoms after only two days of a high-sugar diet compared with those eating a balanced diet.
'Bad cholesterol' is only as unhealthy as its composition
Research demonstrates that current guidelines for diagnosing risk are 'dangerously misleading'. New research shows that a particular subclass of low-density lipoproteins (LDL) is a much better predictor of potential heart attacks than the mere presence of LDL.
Opioid prescription doses are increasingly being tapered, often more rapidly than recommended
Physicians advise caution, collaboration with patients on tapering plans. Stigma and safety fears have made daily dose tapering of opioid prescriptions more common. New research, however, shows tapering can occur at rates as much as six times higher than recommended, putting patients at risk of withdrawal, uncontrolled pain or mental health crises.
Personality traits affect retirement spending
Extroverts, people with more positive outlook less likely to spend nest eggs, study says. How quickly you spend your savings in retirement may have as much or more to do with your personality than whether you have a lot of debt or want to leave an inheritance.
Husbands' stress increases if wives earn more than 40% of household income
Study of US data shows persistent social norms about male breadwinning can harm men's mental health. Husbands are least stressed when their wives earn up to 40% of household income but they become increasingly uncomfortable as their spouse's wages rise beyond that point.
Complex organ models grown in the lab
Scientists have successfully produced human tissues from stem cells. They have a complexity similar to that of normal tissue and are far superior to previous structures.
Class in San Diego teaches students how to grow their own cannabis
Green Carpet Growing offers classes that get people on the right track to having their own grow room in their house.
Gert Boyle, 95, Dies; Sportswear Chief Billed as 'One Tough Mother'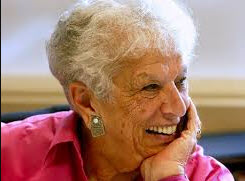 Gert Boyle, a German-born businesswoman who built the billion-dollar Columbia Sportswear Company and starred in its ads as "One Tough Mother," died in Portland, Ore. She was 95. She took over her family's company, Columbia Sportswear, when her husband died and saw it flourish, becoming its flinty public face in ads.
Gert remains a role model for every smart, tough, ambitious woman who wants to be more than the culture accepts as normal. A great loss. R.I.P., Gert!