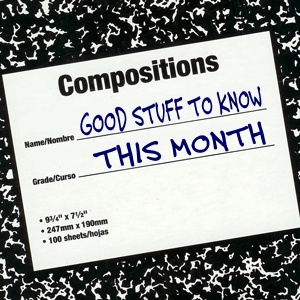 Could medical marijuana help older people with their ailments?
Medical marijuana may bring relief to older people who have symptoms like pain, sleep disorders or anxiety due to chronic conditions including amyotrophic lateral sclerosis, Parkinson's disease, neuropathy, spinal cord damage and multiple sclerosis, according to a new preliminary study.
Electronic cigarettes linked to wheezing in adults, new study finds
People who vaped were nearly twice as likely to experience wheezing compared to people who didn't use tobacco products, according to a new study. The findings are consistent with past research that shows emissions from e-cig aerosols and flavorings damage lung cells by generating harmful free radicals and inflammation in lung tissue. Study authors say the take-home message is that electronic cigarettes are not safe when it comes to lung health.
How prostate cancer becomes treatment resistant
Scientists have identified how prostate cancer transforms into a deadly treatment-resistant prostate cancer subtype called neuroendocrine prostate cancer (NEPC) following treatment with anti-androgen therapy. Their findings — which include the metabolic rewiring and the epigenetic alteration that drives this switch — reveal that an FDA-approved drug holds potential as a NEPC treatment.
Want to save the planet? Stop trying to be its friend
Research reveals how advertisers, politicians and economic systems play on the psychology of 'climate compensation' — and encourages a more rational approach to environmental responsibility.
Fake warnings on e-cigarette ads distract kids from truth
When adolescent boys viewed fake-warning ads with messages such as 'IMPORTANT: Contains flavor,' those marketing messages stuck with them, according to a new study.
Antibiotic resistance is spreading from wastewater treatment plants
The products of wastewater treatment have been found to contain trace amounts of antibiotic resistant DNA. Researchers have found that even low concentrations of just a single type of antibiotic in the water supply leads to resistance to multiple classes of antibiotics.
States with strict gun laws see more homicides when they border states with lax ones
Over a 5-year period, most guns found in states with strict gun laws were obtained from less restrictive states. Gun-related homicide rates in states with strict gun laws increase when neighboring states have less restrictive laws as a result of gun trafficking across state lines, suggests a new study. A review of gun tracing data also revealed that 65 percent of the guns recovered in the most restrictive states originated from other states.
E-cigarettes linked to heart attacks, coronary artery disease and depression
Concerns about the addictive nature of e-cigarettes — now used by an estimated 1 out of 20 Americans — may only be part of the evolving public health story surrounding their use, according to new data. New research shows that adults who report puffing e-cigarettes, or vaping, are significantly more likely to have a heart attack, coronary artery disease and depression compared with those who don't use them or any tobacco products.
Information literacy can combat 'fake news'
It's not difficult to verify whether a new piece of information is accurate; however, most people don't take that step before sharing it on social media, regardless of age, social class or gender, a new study has found.
Brain stimulation improves depression symptoms, restores brain waves in clinical study
With a weak alternating electrical current sent through electrodes attached to the scalp, researchers successfully targeted a naturally occurring electrical pattern in a specific part of the brain and markedly improved depression symptoms in about 70 percent of participants in a clinical study.
Scientists warn about the dangerous interaction of plant protection products
A recent study found that the toxins used in agriculture to combat insect pests and fungi can be more dangerous than expected.
Excessive hygiene promotes resistance to antibiotics
Researchers present initial approaches to how the spread of antibiotic resistances can be prevented in hospitals.
Vaccine Debate
Regardless of where you stand on the vaccine debate, please be open to differing points of view.
Commonly used heart drug associated with increased risk of sudden cardiac arrest
A drug commonly used to treat high blood pressure and angina (chest pain) is associated with an increased risk of out-of-hospital sudden cardiac arrest, according to new results. (Brand names: Procardia, Norvasc)
'Inflamm-aging' causes loss of bone healing ability in the elderly
Increases in chronic inflammation — not the passage of time — is the main reason why injured bones do not heal as well with age.
Higher consumption of sugary beverages linked with increased risk of early mortality
https://www.sciencedaily.com/releases/2019/03/190318084153.htm
The more sugar-sweetened beverages (SSBs) people consumed, the greater their risk of premature death–particularly death from cardiovascular disease, and to a lesser extent from cancer, according to a large long-term study of US men and women. The risk of early death linked with drinking SSBs was more pronounced among women.
Prescribing healthy food in Medicare/Medicaid is cost effective, could improve health
A team of researchers modeled the health and economic effects of healthy food prescriptions in Medicare and Medicaid. The study finds that health insurance coverage to offset the cost of healthy food for Medicare and/or Medicaid participants would be highly cost effective after five years and improve health outcomes.
Study in mice examines impact of reused cooking oil on breast cancer progression
Compounds in thermally abused cooking oils may trigger genetic, biochemical changes that hasten the progression of late-stage breast cancer, promoting tumor cells' growth and proliferation.
Bacteria in urine: Not always an indication of infection
Doctors should think carefully before testing patients for a urinary tract infection (UTI) to avoid over-diagnosis and unnecessary antibiotic treatment, according to updated asymptomatic bacteriuria (ASB) guidelines.
A simple strategy to improve your mood in 12 minutes
We all have a remedy — a glass of wine or a piece of chocolate — for lifting our spirits when we're in a bad mood. Rather than focusing on ways to make ourselves feel better, a team of researchers suggests wishing others well.
Eating small amounts of red and processed meats may increase risk of early death
A new study suggests that eating red and processed meats — even in small amounts — may increase the risk of death from all causes, especially cardiovascular disease.
Sexual satisfaction among older people about more than just health
Health care workers need to take holistic approach that considers lifestyles and needs when discussing sexual problems with older people