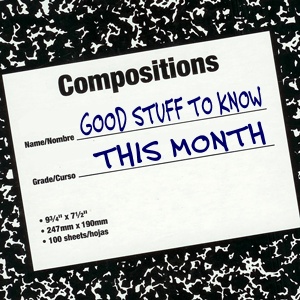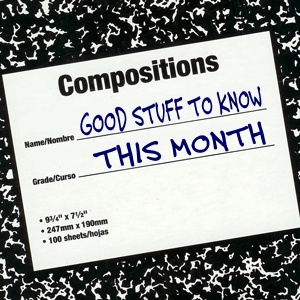 New research demonstrates an approach to use electronic health records to investigate the biological basis of * * * *neuropsychiatric symptoms.
Hip replacement surgery not only improves quality of life but is also associated with increased life expectancy, compared to people of similar age and sex, according to a new report.
Patients with a history of breast cancer or lymphoma were more than three times as likely to develop heart failure — a condition in which the heart can't pump enough blood to meet the body's needs — compared with a similar group of patients who did not have cancer.
Researchers have found that cows fed a 100 percent organic grass and legume-based diet produce milk with elevated levels of omega-3 and CLA, and thus provides a markedly healthier balance of fatty acids. The improved fatty acid profile in grass-fed organic milk and dairy products (hereafter, 'grassmilk') brings the omega-6/omega-3 ratio to a near 1 to 1, compared to 5.7 to 1 in conventional whole milk.
Women report more incivility at work than men, and according to new research, it's other women who are responsible for it.
Eliminating the gender gap in wages would lead to married women doing much less housework.
Individuals who report having resolved a problem with cannabis use appear to have done so at younger ages than those who resolved problems with alcohol or other drugs and were less likely to use any formal sources of assistance or support, report investigators.
Adult children who return to live with their parents, the so-called 'boomerang generation', cause a significant decline in parents' quality of life and well-being, according to new research.
Inviting men with no symptoms to a one-off PSA test for prostate cancer does not save lives according to results from a large prostate cancer trial conducted over 10 years.
Regions where voters have more neurotic personality traits were more likely to vote for Donald Trump in the United States or for the Brexit campaign in the United Kingdom, revealing a new trend that could help explain the rise of fearmongering populist political campaigns across the world, according to new research.
Scientists have discovered that stress transmitted from others can change the brain in the same way as a real stress does.
A group of older people who have exercised all of their lives, were compared to a group of similarly aged adults and younger adults who do not exercise regularly. The results showed that those who have exercised regularly have defied the aging process, having the immunity, muscle mass, and cholesterol levels of a young person.
Young women enrolled in high schools and colleges told researchers that people routinely make sexual comments, both in-person and online, about them and their bodies.
Fear of making mistakes and wider concerns about their social responsibility are among reasons why older people are rejecting digital technologies, a new study reveals.
African-American men successfully lowered their high blood pressure to healthy levels when aided by a pharmacist and their local barber, according to a new study.
A new study finds that e-cigarette use could do more harm than good by substantially increasing the number of adolescents and young adults who eventually become cigarette smokers and marginally decreasing the number of adult cigarette smokers who quit.
Using e-cigarettes may lead to an accumulation of fat in the liver, a study of mice exposed to the devices suggests.
The dynamics of how men and women smile differs measurably, according to new research, enabling artificial intelligence (AI) to automatically assign gender purely based on a smile.
Smoking is associated with increased risk of hearing loss, according to a study of over 50,000 participants over eight years.
A calorie is a calorie, right? Wrong, argues pediatrician, sugar-nemesis and author of best-selling book 'Fat Chance', Dr Robert Lustig.
Promotes 'bad' bacteria and intestinal inflammation; findings may guide dietary habits in human patients. In a study that has implications for humans with inflammatory diseases, researchers have found that, given over a six-week period, the artificial sweetener sucralose, known by the brand name Splenda, worsens gut inflammation in mice with Crohn's disease, but had no substantive effect on those without the condition.
New clues on why our sense of direction tends to fade with age. Researchers have found a possible explanation for the difficulty in spatial orientation experienced sometimes by elderly people. In the brains of older adults, they detected an unstable activity in an area that is central for spatial navigation.
Women with high physical fitness at middle age were nearly 90 percent less likely to develop dementia decades later, compared to women who were moderately fit, according to a new study. The study measured the women's cardiovascular fitness based on an exercise test.
A close examination of national health data indicate that the rate of biological aging appears to be more delayed for all Americans, but particularly for men, which may extend their lives. Researchers cite advancements in medicine as one possible reason for the deceleration.
Research with postmenopausal women, found a 57.8 percent rate of metabolic syndrome (MetS) among women presenting vitamin D insufficiency or deficiency. MetS affects half of United States' female population above the age of 50 and increases the risks of heart diseases and diabetes.
World meat consumption has increased during the last decades, and evidence is mounting that high consumption of red and mainly processed meat is unhealthy to humans and is related to chronic diseases such as cancer, type 2 diabetes, and cardiovascular disease. A new study adds non-alcoholic fatty liver disease (NAFLD) to the list.
Social media use may have different effects on wellbeing in adolescent boys and girls, according to new research. Researchers found an association between increased time spent on social media in early adolescence (age 10) and reduced well-being in later adolescence (age 10-15) — but only among girls.
Losing two or more teeth during middle age is associated with increased cardiovascular disease risk. Having fewer natural teeth by middle age is linked to higher cardiovascular disease risk.
Scientists have found that drugs are now so prevalent that 13 percent of those taking part in a test were found to have traces of class A drugs on their fingerprints — despite never using them.
Researchers found marijuana shopping searches nearly tripled in the United States from 2005 to 2017, peaking between 1.4 and 2.4 million searches each month. Mail-order marijuana retailers occupied half of the first-page results, and three out of every four searches resulted in a mail-order marijuana retailer as the very first suggested link.
A hormone-free women's contraceptive with no side effects is one promising use for a new technique developed by researchers in Sweden to tighten up the mucous membrane – the body's first line of defense in protecting its inner lining.