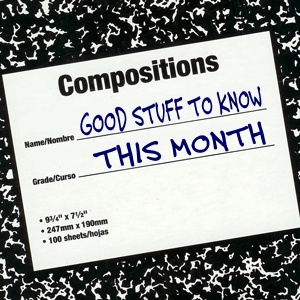 Taking it easy as you get older? Wrong
A team of evolutionary biologists and biomedical researchers layout evolutionary and biomedical evidence showing that humans, who evolved to live many decades after they stopped reproducing, also evolved to be relatively active in their later years. The researchers say that physical activity later in life shifts energy away from processes that can compromise health and toward mechanisms in the body that extend it. They hypothesize that humans evolved to remain physically active as they age — and in doing so to allocate energy to physiological processes that slow the body's gradual deterioration over the years. This guards against chronic illnesses such as cardiovascular disease, type 2 diabetes, and even some cancers.
Diet trumps drugs for anti-aging and good metabolic health
A study comparing the impact of diet versus drugs on the inner workings of our cells has found nutrition has a much stronger impact.
Obesity raises the risk of gum disease by inflating growth of bone-destroying cells
Chronic inflammation caused by obesity may trigger the development of cells that break down bone tissue, including the bone that holds teeth in place, according to new research that sought to improve understanding of the connection between obesity and gum disease. The study, completed in an animal model and published in October in the Journal of Dental Research, found that excessive inflammation resulting from obesity raises the number of myeloid-derived suppressor cells (MDSC), a group of immune cells that increase during illness to regulate immune function. MDSCs, which originate in the bone marrow, develop into a range of different cell types, including osteoclasts (a cell that breaks down bone tissue).
Save the planet (and your health) by steering clear of sweets and pastries
Need another reason to cut back on sugary foods and drinks, apart from an expanding waistline? They're not helping the environment, contributing to a higher cropland, water scarcity and ecological footprint, according to a new review.
One in 20 achieve remission from type 2 diabetes, Scottish study finds
Around one in 20 people in Scotland diagnosed with type 2 diabetes achieve remission from the disease, according to new research. This suggests people are achieving remission outside of research trials and without bariatric surgery
Common antidepressant should no longer be used to treat people with dementia
A drug used to treat agitation in people with dementia is no more effective than a placebo, and might even increase mortality, according to a new study. The research has shown that antidepressant mirtazapine offered no improvement in agitation for people with dementia — and was possibly more likely to be associated with mortality than no intervention at all.
Prozac pegged as potential treatment for leading cause of blindness
An antidepressant best known as Prozac could offer the first treatment for the leading cause of blindness among people over 50, new research from the University of Virginia School of Medicine suggests.
High availability of fast-food restaurants across all US neighborhood types linked to higher rates of type 2 diabetes
An increasing number of studies suggest a link between a neighborhood's built environment and the likelihood that its residents will develop chronic diseases such as heart disease, type 2 diabetes (T2D) and certain types of cancers. A new nationwide study led by researchers from NYU Grossman School of Medicine published online today in JAMA Network Open suggests that living in neighborhoods with higher availability of fast-food outlets across all regions of the United States is associated with higher subsequent risk of developing type 2 diabetes.