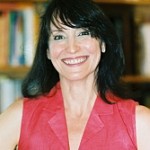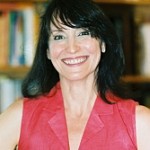 "Go with the flow" was and still is a popular thing to say and attitude to have. But what about "Get into the flow"? Is there really a difference? I say yes.
I think there is a difference, or at least, I feel one at an inner level, so trust that feeling in how I relate to my experiences. For me, going with the flow represents a couple of attitudes. One attitude is when things are going a certain way and you flow with it, say, like instead of trying to control what happens at a dinner party or picnic, you just allow the experience to unfold and are in the now with whatever happens. Another go-with-the-flow attitude is when something happens that your ego-aspect wants to resist but you release the resistance. This doesn't mean you don't take action, if action is needed, but you quiet your resistant ego-aspect and engage your mind and spirit instead so that you have presence of mind as needed.
What prompted me to perceive a difference between go with the flow and get into the flow was when I heard or read (I don't recall how or who) "It's not about what you can get from the flow, but that you get into the flow." Often, we think of go with the flow as a way to get what we need or desire from the flow—the Universal Energy-Matching Marketplace—whether that's a feeling or something tangible. But that has a certain passive energy to it. Get into the flow, for me, has a feeling of serene inner action that's highly attractive to the Good that Source wants me to enjoy and benefit from. It says to me that I'm not just going along, but am engaged with aligning my energy with the flow, order, and creative consciousness of Source. It says I'm in partnership with Source. Maybe that's just me, but I feel a true difference between the two statements. It's the difference between having access to one or a few items you need or desire and having unlimited access to what you need or desire.
Ever have one of those moments, events, or days when it appears that if something can go wrong, it seems to? That's a time when both go with the flow and get into the flow can make a difference, and for me, they happen in that order, if I wasn't in the flow to start with—which happens. While living in New York City, I was to set up a booth at an event. The event was one I not only looked forward to but carefully planned for. My handouts, business cards, and artificial bonsai tree were packed and ready to go in my wheeled suitcase the day before the event. It was scheduled to start at noon and last until two o'clock; which meant I needed to be at the site for 11:30 so I could set up my table. I was ready!
The morning of the event, I went through my usual meditative routine, and included my mantra, used especially when I have to commute or travel: I'm always in the right place at the right time with the right action and the right people. Using the subway on a Saturday means you have to allow extra time for a slower commute; for me, about an 80-minute ride to my destination. If I left by 10 a.m., I'd have enough time for the ride and to walk to the site. I didn't leave my apartment until almost 10:15. Pulling my weighted suitcase on the bumpy sidewalk, I made it to the subway station, a 15-minute walk without a suitcase. The entrance was roped off because the interior was being painted. I'm always in the right place . . .
I repeated my mantra as I quickly pulled my suitcase the eight blocks north to the next subway stop, also roped off. My brain went into gear: There wasn't enough time for me to keep walking north until I found an open station. I didn't have enough cash on me to take car service as far as the site, nor did I want to pay around $70 for a ride that cost $2.50 on the subway. And, that was just one way.
A note on a post caught my attention: It advised subway riders to use one of the shuttle buses they provided because of this (I hadn't seen that sign at my original subway entrance). I crossed the street to where others stood at a regular bus stop. A woman explained what I had to do. I checked my watch; it was 10:40. The bus pulled up, I got on, and asked the driver if he was taking us to the next transfer station where I could catch the train. "It's not running there," he told me. "You have to go to the transfer station after that one." Only 18 blocks, but to my now-getting-a-little-concerned ego-aspect, it seemed like 18 miles. I'm always in the right place . . .
I hurried down the steps to the subway platform. An express train was there and I flew through its doors and got a seat. At the main transfer station, I changed to the express train that would take me to my stop on Manhattan's Upper West Side. It was 11:20 and I was at a station in Lower Manhattan when I realized there was no express service in the city on Saturday; we'd make every local stop.
Understand, I wasn't upset or losing it, though I was bemused; then I was amused as I realized this was an opportunity to really practice what I preach. There was no way I could arrive frazzled and tout coaching to get peaceful, poised, on purpose, and empowered. I laughed to myself and believed it would all be fine. I chose to have an inner and outer experience that I'm always in the right place . . . What was happening at the inner level up to this point was I was going with the flow—until I had this realization on the train. At that moment, I got into the flow.
Remarkably, I arrived at the site at 11:45, ready to get set up and meet and greet the people. The room wasn't ready, and everyone hosting a table stood around looking not too happy. We didn't get our room until 12:15. It took no time for me to set up, so I started helping everyone who said they needed extra hands. I was the only one there who seemed to be in a good mood; everyone else seemed or was stressed. I activated my clown chakra and got some of them to smile and several to laugh. I was not just going with the flow: I was in it, a part of it.
At first blush, it might have appeared that lots of things went wrong. However, every time something seemed to go awry, something terrific followed it, because of both going with and then being in the flow. I chose to be the experience I wished to have. It's a good practice, one you'll appreciate.
Practice makes progress.
© Joyce L. Shafer
You are welcome to use this article in your newsletter or on your blog/website as long as you use my complete bio with it.
Joyce L. Shafer is a Life Empowerment Coach dedicated to helping people feel, be, and live their true inner power. She's author of "I Don't Want to be Your Guru, But I Have Something to Say" and other books/e-books, and publishes a free weekly online newsletter that offers empowering articles. See all that's offered by Joyce and on her site at http://stateofappreciation.weebly.com