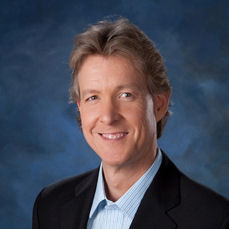 I am often asked, "How many days a week should I exercise?" And my answer is always the same: Everyday. Yet everyday doesn't always mean every day!
The simple truth is that real life usually doesn't allow exercise every day. Sometimes family comes to visit, sometimes errands really do take all day, sometimes doctor visit eat up all your energy, and sometimes you really can't exercise. And I have known more people than I can count who are busier now that they're retired than before.
So what do we do? Here's an easy and successful solution that I have taught for years that will not only take away the guilt, it will also give your needed exercise.
First of all, think in terms of 'weekly' when it comes to exercise, and ideally plan your exercise schedule at the beginning of each week, for that week. Seeing something written down as a real 'to do' has a lot of power and will give you an overview of how to fit everything in. Next, put some pen to paper and see if you actually can exercise every day.
For most of us who stay busy, this will not be possible. We may look at our calendar and see that our goal of exercising every day actually becomes five days a week. Monday we have this to do, Thursday we have that to do, etc. Yet five days a week is good enough, and that should be your goal. Therefore planning out exercise for seven days that really becomes only five days, is actually good enough! (Weekly schedules work so well that retirement communities use them very successfully, especially with the menus!)
If we plan to exercise seven days a week, and with our schedules, this becomes a few days less, then we have nothing to worry about. Therefore, exercising every day does not mean every day! Give yourself a break a day or two off on a not so busy week; you deserve it.
For most of us, the problem isn't that we aren't disciplined for exercise, it's that legitimate things get in the way during our day, and we don't come back and get to the exercise. Here is an overview of what real life is like with exercise:
" Planning to exercise 7 days a week really means 5 days a week!
" Planning to exercise 5 days a week really means 3 days a week!
" Planning to exercise 3 days a week really means 1-2 days a week- maybe!
" And exercising 1-2 days a week means see you NEXT WEEK!
Certainly going to regular classes really helps with this because of the structure they provide. Yet for many people, going to these classes is all they will do. And if the class is cancelled, so is their own personal responsibility to do something. Planning out weekly solves this. Cancelled classes for that week do not mean you have the week off.
And difficult emotional blows in our lives can slow us down physically, especially while we're healing. Yet we can all reach a tipping point where isolating and healing can mean never coming back out to join the world, so again, a weekly-exercise-every-day schedule can keep us on the straight and narrow. Funny how narrow the path to fitness really is. Simply put; most people without a plan for exercise don't exercise…
So, whether you're busy or not so busy, dealing or healing, plan out your week to include exercise every day. And when every day becomes less than that, so what? Live a little. Enjoy.
~Because you're stronger than you think, and you can do more than you know!~
——————————————–
John Paul Ouvrier, known as The Wizard of Youth, is a fitness trainer who specializes in working with older adults. Please consult with your doctor or medical professional before beginning this or any exercise program or advice. The contents of this article do not constitute medical advice. Contact him at John@wizardofyouth.com and bring him in to entertain your audiences! http://wizardofyouth.com and http://fitness4charity.org