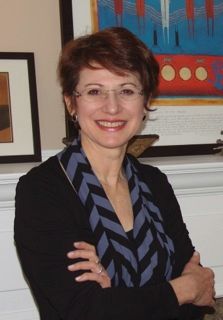 Imagine that you're a happily married woman in the midst of a stable and secure long-term marriage. Now imagine that you come home one day and find a scribbled note from your husband in the middle of the kitchen table with two words on it – "It's over."
Your life skids off course and you find yourself in a bizarre alternate reality, desperately trying to make sense of how your beloved husband could have morphed overnight into an angry stranger. Welcome to the world of Wife Abandonment Syndrome!
Family therapist, Vikki Stark, like increasing numbers of women all over the globe, was both horrified and mystified when her twenty-one year marriage went up in smoke without her having had any inkling that there was even anything wrong. Desperate to make sense of what happened, she went searching for answers and found little in the divorce literature that could shed any light. But when she started talking with other women, she quickly learned that she was not alone. There are many suffering women whose experiences are eerily similar to her own and like her, they need to understand how this could have happened and then learn the techniques and coping strategies necessary to recover.
Due to her heartfelt wish to lessen the pain of others in the same situation, Stark began the Sudden Wife Abandonment Project and documented the stories of over 400 women worldwide. She launched a website (www.runawayhusbands.com) which acts as a resource center where women go for information and support. Her book, Runaway Husbands: The Abandoned Wife's Guide to Recovery and Renewal grew out of all she's learned over the years.
Some typical signs of Wife Abandonment Syndrome are:
• A runaway husband appears attentive and emotionally
engaged prior to leaving.
• He never mentions to his wife that he's unhappy or thinking
of leaving.
• He typically blurts out the news in the middle of a mundane
conversation, often during the months of October to January.
• Reasons given for his departure are nonsensical,
exaggerated, trivial or fraudulent.
• He moves out quickly, expressing no remorse or concern for
the welfare of his wife (and children).
• He's typically having an affair and often moves directly in with
his affair partner.
Wives who were completely unprepared for the disintegration of their marriage are devastated and in a state of shock as they struggle to absorb their new reality. Stark believes that the first step toward recovery is for women to begin to track their path through what she calls the Transformational Stages. The eight Stages progress from Tsunami, in which the world is a chaotic place turned upside down, through Thunderstorm, in which emotions ricochet wildly, to Ice Storm, a frozen state in which time seems to slow way down, to the later Stages, including Sun Shower and Early Spring, that indicate that the end of the process is in sight. "As miserable as an abandoned wife might be at the moment, if she can locate herself in the process of recovery, and know what to expect in upcoming stages, then she will feel less lost and her life will make more sense," Stark explains.
Along with providing a framework in which women can locate themselves in their recovery, in Runaway Husbands Stark also outlines the emotional tasks of the healing process, which she calls the Seven Steps for Moving Forward. The Seven Steps include milestones such as the acceptance that the marriage is really over and true understanding of the fact that the husband has changed irrevocably and is no longer concerned about his former wife's welfare.
Women will also benefit from practical suggestions offered in the Runaway Husbands' chapter titled The Big Fridge of Coping Tricks and Recovery Strategies. Along with hearing about Stark's own personal journey, readers discover stories from numerous women who participated in the study. They will learn that many women find that the experience of Wife Abandonment Syndrome ultimately offers an opportunity to refashion their lives in enriching new ways. Happily married women will learn from the book the warning signs of a husband who may be secretly thinking of leaving.
Imagine that it's a few years after your husband bolted from your life and you've grown into a "new normal." Imagine how proud you are of yourself that you not only survived, but also built a meaningful new life. Imagine that it's possible to feel good again, because it is.
==========================
About Vikki Stark
Vikki Stark has thirty years of professional clinical experience working with families. She is the founder of the Sedona Counseling Centre of Montreal, a private counseling center. Stark teaches and supervises therapists-in-training at the Argyle Institute and is a supervisor with the American Association of Marriage and Family Therapy.
Trained as a social worker, Stark, a native New Yorker, began her career working in Harlem. In 1985, she moved to Montreal and opened her private practice, where she has helped hundreds of married and divorced couples improve their relationships. Over the past decades, she has devoted herself to public education as an effective way to help more families. An articulate, entertaining, and engaging speaker, Stark regularly conducts workshops and classes.
Since 1993 Stark has been a familiar face on Montreal television, contributing her views as a guest expert and had her own weekly segment, Stark Realities, on the CBC evening news. She had a monthly column on the Global television morning news show, This Morning Live, for eight years in which she discussed pertinent issues related to mental health and family relations. She is a blogger for Psychology Today magazine. Her blog is called "Schlepping Through Heartbreak."
Runaway Husbands is based both on Stark's own experience as well as the Sudden Wife Abandonment Project in which she interviewed over 400 women worldwide. Stark has brought women together through her website,www.runawayhusbands.com, which is an active resource center for those who have experienced Wife Abandonment Syndrome. It has become a life raft for many women seeking support and counsel.
Her first book, My Sister, My Self (McGraw Hill, 2006), was based on a research study Stark conducted in which she interviewed 400 women, teens and girls about their sister relationships. This book explores how having grown up as an older, middle, younger or twin sister makes an indelible mark on a woman's identity, one that affects every aspect of her life.
Runaway Husbands has been described as "A gold mine of insight and practical counsel for getting through the emotional train wreck of being abandoned by your husband". The book has become the bible of women throughout the world, who read it, re-read it, carry it with them in their purses and sleep with it at night!
Vikki Stark, M.S.W.
Author of:
Runaway Husbands: The Abandoned Wife's Guide to Recovery and Renewal
www.runawayhusbands.com