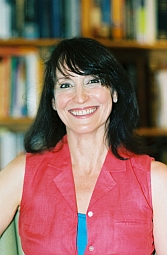 Do one or more parts of your life make you feel like you're wandering in a wilderness, and you can't find the exit? Maybe it's time to see this for what it really is.
Three definitions of wilderness in my dictionary are: barren, empty land; a large, confused mass or tangle; a wild condition or quality. Circumstances sometimes feel like a wilderness experience, that is, as one of the definitions offered here. But the most prevalent or consistent wilderness experience happens in our mind.
Your choice of thoughts and words are influenced by your attitude, and your attitude is influenced by your thoughts and words, a sort of yin/yang situation. Stay the same, and you travel in a circle or loop. Tweak this, and you leave the loop for the evolving spiral that can carry you forward.
Your words, which come from your thoughts, have power over you and what you attract. Your attitude not only attracts your experiences but perpetuates your circumstances. Ernest Holmes wrote: "You cannot heal anyone of his trouble, if it is the result of some mental attitude which he will not surrender." Circumstances change over time, but our mind changes only when we decide to change it.
Most of us enter and exit wildernesses throughout life (wilderness happens to each of us), while others merge more than one wilderness into one big one and wander around in there for years or a lifetime. How long have you talked about, thought about, the same "old" things? How long will this continue? Do you really want things to change? Are you more committed to change or to talking about why nothing changes? That's like complaining about your untidy home or office and never tidying it.
Those who look only at their circumstances and not their attitude complain often, because they don't see (don't look) beyond circumstances. Here are some popular wilderness-attitude statements: I can't, because . . . (Different from "I won't," which is a choice); I know I shouldn't, but . . .; It's not my fault, it's the fault of . . .; Nothing ever changes; I give up. People stuck in the wilderness, and that's each of us at one time or another during our lifetime, tend to blame lack of progress on others or situations. Yes, stuff happens, and sometimes it can take a while to recover in whatever way is needed; but we can move ourselves out of and beyond such wilderness experiences sooner with an attitude adjustment. Stuff happens. Stuff will always happen.
Just as you may be proficient at looking at something negative and thinking it could happen to you, you can do the same for positive circumstances. Consider your thoughts. When you wake, what thoughts do you have? Or, do your thoughts have you? Are they thoughts of appreciation or of grievances? Your first thoughts of the day are akin to you choosing a healthy or an unhealthy breakfast, which influences how you perform for at least the first part of your day, if not the rest of it.
We have a spiritual power within us. We have the Law of Attraction. And, we have the God Force to assist us with anything and everything. What trips us up and keeps us stuck is that we want to see (insist on) a demonstration of improvement outside of us before we demonstrate improvement inside.
If your attitude doesn't serve you, you have to decide whether you'll surrender that attitude and take up a new one… or not. However, if you choose to keep an unsupportive attitude, also be willing to choose to own your choice and not blame others for how you choose to be. Tie this in to the fact that you prepare your future in the present.
How can you begin your exodus from a wilderness situation? Do what can, even if you think what you can do won't be enough. Do this, and you'll find the Creative Consciousness helps you with the rest, as is appropriate for you. Sometimes, what you can do is an action, but you can always do something about your thoughts, words, and attitude. Doing so is called your demonstration of your willingness to step out of your self-imposed wilderness or any wilderness you find yourself in. Such a demonstration is powerful; and the more you practice such demonstrations, the more your power grows.
Practice makes progress.
© Joyce Shafer
You are welcome to use this article in your newsletter or on your blog/website as long as you use my complete bio with it.
Joyce Shafer is a Life Empowerment Coach dedicated to helping people feel, be, and live their true inner power. She's author of "I Don't Want to be Your Guru" and other books/ebooks, and publishes a free weekly online newsletter that offers empowering articles and free downloads. See all that's offered by Joyce and on her site at http://stateofappreciation.weebly.com