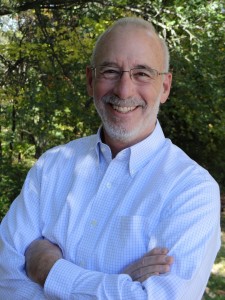 If you are a reader of Put Old on Hold, you are likely of an age when and a mindset in which you are increasingly inclined to reflect on how your life-lessons-learned have influenced who you have become and importantly, on how you can pass those lessons along to future generations.
There is an African proverb which teaches, "When the roots are deep, there is no reason to fear the wind."  A complementary precept that fits the tree/life metaphor is, "When the branches are strong, there is no reason to fear climbing higher."
It is a simple leap to relate both sayings to our families, who have nurtured our life's tree over generations.  However, these adages also apply to the many communities, such as geographic and organizational, of which we are a part.  Our life experiences, both positive and negative, and the hard-earned wisdom we have acquired over the years compel us to assume stewardship for tending to our family's tree and those of our communities.
To best position ourselves to take on this role of family and community elder, let's give in to that inclination to reflect on life-lessons-learned, asking ourselves three questions:  Who am I?  How did I become this person?  How can I affect future generations?
To answer these questions, you may want to reflect on the following questions as well.  And as you do, be mindful about how you can also use them to determine how you can pass your life lessons onto future generations of your family and your communities.
What are my personal core values and how did I accumulate them?
What have I learned through listening to my family's stories?
What specifically did I learn from my mom and dad, and how did they teach me these things?
What have my significant life experiences taught me? Specifically, what are some examples of when I climbed higher in life, and what are some examples of when I tried to climb higher but failed?  What did I learn from these experiences?  Did you know, to extend our tree/life metaphor, that when trees are subjected to wind, they grow what is called "stress wood?"  Stress wood helps the tree withstand future storms.  Sound familiar from some of your life's experiences?
If I have participated, what did I learn from my religious, military, or sports experiences?
What communities have I been in and which ones am I in today? For example, I am in the St. Louis community, the Jewish community, the University City High School alumni community, the senior baseball community, the grandparent community, and the author community, among others.  I used to be, but am no longer, in the college sports community, the small-town rural community, the college fraternity community, the young married couple community, among others.  What have each of my communities taught me about life?
What have I learned from my close friends?
We have an obligation to nurture the trees that have provided us with deep roots and strong branches, such that future generations of our family and communities continue to thrive.  Reflecting and acting on life-lessons-learned is an approach to fulfill that obligation.
Be mindful.  Nurture your trees.  Climb higher.
© Alan Spector October 2020
———————-
Since retiring from the Procter & Gamble Company, Alan Spector has founded three businesses, authored eight books, including two about retirement life planning, and has been deeply involved with social service organizations, community initiatives to reduce violence, and education programming.  He is a management consultant, baseball player, nonprofit Board member, speaker, blogger, and most importantly, the active and proud grandfather of four.  Alan lives in St. Louis with his wife, Ann, with whom he travels extensively.  Learn more about Alan and his books, including his most recent, Deep Roots Strong Branches, upon which this article is based, at www.aaspector.com.