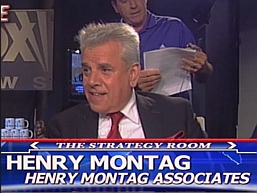 Recognizing that you probably already know…….
"Whatever the mind can conceive and believe it can achieve" is more than a saying, it means you know that a thought, clearly pictured in your mind is a very powerful tool that can actually make that thought become a reality in your life. Using that as a backdrop ask yourself, "What can I do to achieve a greater sense of independence and freedom from financial worry in my life?" That's a question I've been asking people for the last 35 years of my professional life as a Certified Financial Planner.
The good news is that just as you can use your thoughts to stay feeling young and not give in to the traditional aging process, you can also use those same thoughts to provide yourself with a greater sense of financial security.
What's the difference between a young 80 year old and an old 60 year old? I think we'd all agree that it's their attitude. Now focus that same attitude and attention toward arranging a big picture that suggests that you reacquaint yourself with everything you own, regarding your finances.
If you don't understand something then make it your business to find out how it works, what the risks are and what the potential return is. Overall you have to know how much current income you have after you pay your taxes and living expenses. In order to even take the next step you MUST be earning more than you spend. Once you've determined what the excess of your cash flow is you then have to decide how to best SAVE a portion of that money for your future. You'll have a choice of placing it in an investment or savings vehicle. Doing either will allow your money to help you make more money. Einstein called compound interest the 8th wonder of the world. He's right.
However If you take too much risk with your money you can run out of money too soon and be forced to live on whatever social security alone , if it's even there, will provide. If you invest it too conservatively between taxes and inflation you can actually have a negative return that I call, walking backwards.
You have to understand how that risk can affect your lifestyle 10-15 -20 years from now, today, before you make the investment. Lastly you have to compare what you have to the other benchmarks that are available and that has the potential of providing you with a guaranteed source of income for the rest of your life , regardless of any changes that may occur in the economy, interest rates, taxes inflation or the stock market. The good news is that these types of guaranteed products currently exist in the financial marketplace today. Not only do they exist but they had the opportunity to be tested and they proved that they were successfully able to withstand the recent 35-40% market fluctuation and honor their guarantees against a loss of any principal to their investors.
If you haven't already, you must develop a habit of systematically saving a portion of every dollar you earn into a long term savings/investment account. I've found that it is far easier to make the decision to save once, rather than each and every week or month. You can then have that money automatically be deducted right from your checking account directly into your savings or investment account. That money once saved should not come out till you are ready to use it at retirement. I advocate that 10% of all a person earns is theirs to keep.
Imagine if today you had saved just 10% of all you've ever earned, not to mention any earnings. There are two types of people–those that save first and then spend and those that spend first and then save. Problem is if you spend first there may not be anything left over to save. But if you save first, say 10% there will always be money left over to spend.
Once you've taken care of making certain that your income is guaranteed for the rest of your life and that it is keeping pace with inflation then you next have to turn your attention to making certain that your expenses don't get out of control and wreck havoc on the rest of your retirement plans. You do that by making certain that you have a Medicare Supplement plan that not only pays the part that Medicare doesn't pay for but also provides you with the ability of choosing any doctor of your choice. The last thing you want is a gatekeeper telling you what treatments you can and can't have.
Unless the income you earn contains an extra $80,000 to $100,000 a year make certain that you use a small part of your assets to purchase a Long term Care Insurance contract to guarantee that you'll have the money you'll need to provide you with the quality care and independence you'll want, either in your home or an assisted living facility. This way your friends and family can spend their time caring about you rather than caring for you. Keep in mind that Medicare will NOT pay for any custodial long term care costs. It will only pay for the first 100 days and that's only if you need skilled care, otherwise you have to pay for everything yourself. This is why it's so important to obtain a long term care insurance contract while you're young and the premiums are fairly inexpensive. Doing so will maximize the money you have, and can make certain you don't run out prematurely for any unexpected health related costs.
If you have sufficient assets to pay for your lifestyle in addition to any unreimbursed unexpected medical costs and there's an excess left over you can leave it as a legacy to your children or grandchildren or to a charity as a bequest.You should also consider maximizing that gift by considering a tax free gift of Life Insurance. However if there isn't a lot left over you may want to consider creating a gift of life insurance for a child or grandchild. Sometimes there's no better way of being remembered than with a gift that perpetually keeps on giving every year right around a child's birthday or the holidays.
For more information contact:
Henry Montag, CFP, CLTC
The TOLI Center East
(516) 695-4662
henry@thetolicentereast.com 
www.thetolicentereast.com