Reviewed by Barbara Morris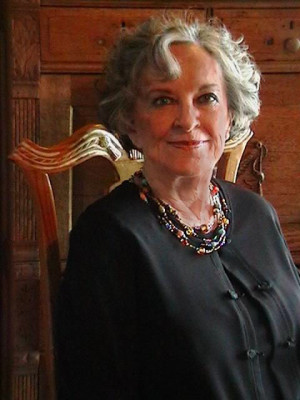 Ginnie Siena Bivona is more that a writer. She is an artist who paints pictures with words. I think many people who consider themselves a writer are capable of no more than stringing together words that result in a boring experience for the reader. 
Ginnie Siena Bivona is not one of those writers. Once you start reading her work you are drawn in by the beauty and intensity of the words she chooses to use to tell a story. And what a story teller she is! 
If you enjoy the writing of Edgar Allan Poe you will be delighted with The Secret Lives of Ordinary Women." You will be mesmerized with unexpected twists and turns the author elegantly weaves into her stories. As an example, in the story about "The Gold Box" you are captivated by the feelings of the main character and the ambience of the setting. Absolutely enchanting. 
I enjoyed every one of the twelve stories in The Secret Lives of Ordinary Women but the one that has stayed in my memory is "Sarah's Gift," an exploration of childhood cruelty that evolves into a compassionate love story between a child and a lonely, rejected old woman. The author gets into the nooks and crannies of a precocious child's immature mind that is wise beyond her years and shows how the child develops a caring, sensitive maturity. 
If you need to escape from the real world for a while, or just want to enjoy some exceptional writing, The Secret Lives of Ordinary Women is for you. There is nothing ordinary about Ginnie Siena Bivona's talent as a writer.
——————————————————————– 
About Ginnie Siena Bivona
In her spare time, Ginnie heads up the Intrepid Compassionate Possum Trappers Association (ICPTA),  a humanitarian effort to save and relocate wayward flea-infested possums.  Here is an excerpt from a recent communication from the ICPTA: 
"My neighbor (another little old lady) and I are trapping possums….last year we were inundated with fleas from the little buggers, so when they showed up again this year we decided to solve the problem, just like little old ladies do. By ourselves. We bought a trap…baited it with bacon (cooked crispy, of course) and so far we've caught Mom and three babies. We gently throw (I mean place) the cage into the trunk of the car, take the little buggers to a pretty place deep in the woods around White Rock Lake, and let them out. And it's been fun! We giggle all the way to the lake. The little guy in the trap may not find the ride fun, but he/she is soon reunited with mom and siblings. And we always give them a nice bacon snack for the trip. 
We have to trap the critters ourselves because the city is no longer picking up animals like this. But who needs the government anyway? (When the city picked them up, the EPA, FBI, CIA and IRS and maybe even CSI all required that the trappers have a PHD (Possum Habitat Distribution) degree and certified and licensed for proper possum retrieval and relocation. ) We are the Intrepid Compassionate Possum Trappers Association. All are welcome to join. Membership is free. No meetings to attend.  But we do celebrate with a lot of  wine at the completion of each successful possum repatriation. (We do have Soda Stream colas for those on the wagon.) And then we dance naked in the moonlight.  Since we are not a 301-C organization, (or whatever the hell it is) you will not (hopefully) be investigated by the IRS. Contact Ginnie atginniebvona@sbcglobal.net