Let. It. Go.: How to Stop Running the Show and Start Walking by Faith by Karen Ehman
Reviewed by Arlene Pellicane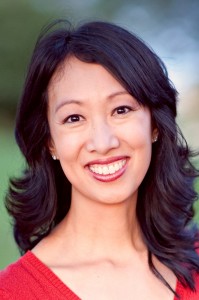 Calling all women who like to be in control!  You probably want to arrange your home a certain way, manage your health, make decisions for your adult children, and make sure everyone gets what they need when they need it. 
But it can be awfully hard to control everything all the time.  Being too controlling stifles your relationships and leads to discontent and exhaustion.
That's why author and speaker Karen Ehman's latest book, Let. It. Go. contains such a timely message for women.  In this funny yet thoughtful book, Karen writes about the freedom that comes with letting go.  When you allow God to take care of the things that are beyond your control, you will experience peace like never before. 
I love Karen Ehman's down-to-earth writing style.  I interviewed her about her dramatic weight loss story in my book 31 Days to a Younger You.  She knows the feeling of being out of control with her health.  From her many life experiences, she provides hope for the control freak in all of us.   
Here's an excerpt from the book:
Why are women compelled to control?  The answer is simple:  because we have a false notion that it actually works.  And when it appears that it isn't working, we think the remedy is found by exerting even greater control.  Never in a million years would it cross our conniving minds that the answer in fact lies in letting go, not in tightening our grip. 
Whether you're bossy or worried, a pouter or a control freak, you will be challenged to lay down your desire to manipulate others.  There are three main parts in Let. It. Go.  Part One is Why We Women Love to Run the Show.  Part Two is Domestic Director or Tin-Pot Dictator?  Running the Show at Home.   Part Three is How to Lose Control and Keep the Faith. 
If you want to learn how to loosen your grip and allow God to be the ultimate leader of your life, this is a great read to bring you to a place of quiet rest.  
Arlene Pellicane is a speaker and author of 31 Days to a Younger You and 31 Days to a Happy Husband.     www.ArlenePellicane.com 
www.arlenepellicane.com
www.TheHappyHusband.com
arlene@arlenepellicane.com
Receive Arlene's Free Monthly Tips for a Happier Home Life