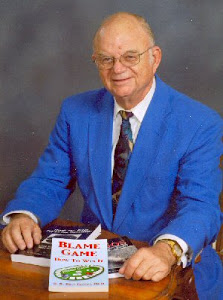 As most readers know, I am always looking to celebrate productive older men and women (I don't call them "seniors" — I call them "matures") and W.R.Klemm, Texas A&M University professor qualifies — big time. He is a solid gold "find".
Razor sharp at age 80, Dr. Klemm can not only find his car keys every day, but he probably has some good clues to help you find yours.
At an age when many of his colleagues have long since retired, Dr. Klemm, a neuroscience professor in the College of Veterinary Medicine & Biomedical Sciences at Texas A&M  is not ready for the shuffleboard court just yet. In the last 10 years, he's written or contributed to eight books (he's working on three more), authored seven peer-reviewed papers and had research grants totaling more than $7 million from such groups as the National Science Foundation and the National Institutes of Health.In April 2014 his latest book was released, Mental Biology: The New Science of How the Brain and Mind Relate, written in a jargon-free style understandable to the lay reader.
What is particularly appealing to me about Mental Biology is that Dr. Klemm takes on researchers who argue that conscious mind is merely a passive observer and free will an illusion. It makes me crazy when someone makes a bad decision and wails, "I couldn't help myself". Dr. Klemm presents evidence showing that mental creativity, freedom to act, and personal responsibility are very real. He also delves into the role of dream sleep in both animals and humans, and explains the brain-based differences between nonconscious, unconscious, and conscious minds.
If you are fascinated with how the mysterious three-pound organ in our heads creates the rich display of human mental experience, including the sense of self and consciousness, Mental Biology: The New Science of How the Brain and Mind Relate should be on your reading list. Also, if it concerns you that too many don't like to take personal responsibility for their actions,  be sure to check our his blog: Blame Game: Essays on Personal Responsibility vs. Excuses