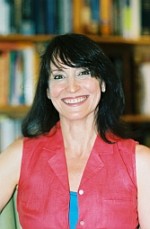 Are you traveling through life or are you on a journey? Are you looking forward or at the past? Your answers reveal a lot about the direction you're going in and what kind of experiences you'll have.
Maybe you can relate… It was a major life change for me to move from New York City to my hometown in the deep South, for reasons you might imagine and others you might not. I was on board with it, though: My father had died and my elderly, legally-blind mother who has health issues had friends here, but no family. The decision to move and the moving process was quick and intense, and kept me so focused that I had little time to consider all of my feelings. I was fully committed to the move, so didn't look back… until I was in my new location. And then I found my focus was more on the rearview mirror of my life than the windshield.
That can happen with any minor, but especially major life shift. In the presence of the unknown and as yet undefined present that contributes to the future, the past offers the comfort of the familiar, even if it contains painful times, as all pasts do. This moment in time can cause us to feel we have a foot in both the past and present, and to forget that our lives are a journey. We may find we move, instead, as travelers who feel pressured by tasks and schedules, as well as real and self-imposed needs for speed. We may feel rushed to get settled, and momentum going in the new life, with more tension than enjoyment or enthusiasm.
We're told the Universe loves speed; but I think a disclaimer should be added: When the Universe sends us an inspired idea or an opportunity that's appropriate for us or is one we requested, we are to respond immediately. It doesn't mean we are required to speed through every moment of life in order to get a nod of approval from the Universe, which will then provide what we need and desire, because we've proven ourselves as willing perpetual-motion machines. In fact, that approach can block our energy because we aren't in flowing give-and-receive mode, we're in 'gotta do" mode.
Here's something relevant Old Bill said to A.J.: "When people are just travelin, they start out with the notion they're gonna end up someplace by a certain time. They get together what they think they'll need and head out…. they're on a schedule. If a detour comes up on the highway or there's a traffic jam, they get upset. A person on a journey prepares the basics as well, but doesn't have a schedule–not as such. That person is willin, if not enthusiastic, about enjoyin every second. Might create detours just to see what's there. Maybe pulls over to watch a sunrise or sunset. Might get out in a rain shower to feel the cool drops on their skin–taste the rain. That kind of person will stop along the way just to talk to people, have a new experience. You can tell a lot about how a person moves through life by how they travel."
Whenever you have a major life change—or are in need of one, you know that whether you're prepared for the change or not, you've got a lot of feelings going on; and maybe you have time to process them or you don't, though, eventually they'll demand some of your time. Even if the change is positive, there's a level of mourning involved—for the positive aspects that no longer exist and for the comfort the familiar once provided. If we allow ourselves to go overboard with this or to linger in this type of thinking too long, we find ourselves in Reverse instead of in Drive, no matter what we may do to move forward.
An automatic part of any change is setting-up and adjustment time—in a new job or career, relationship—with a new partner or child—or now alone, a new home, or geographic location; and sometimes some or all of these happen at once. This time is more often akin to traveling rather than being on a journey. There's so much to think about and take care of that demands your attention, all while your feelings and emotions are adjusting, as well. You may find yourself "stopping to smell the roses," but as memories of the ones you left behind by choice, or not, rather than the "roses" on your new path. If a change is sudden and unexpected, the last thing you may want to do for a while is contemplate what the changes mean in a positive way for you and your life. But, at some point, you must. It's the only way to find and plant seeds of happiness and fulfillment.
We can understand this type of response is common for many, and we can decide to honor our feelings then invite the potential and possibilities ahead of us into our state of mind and being and lives. That is what life is about, after all. And this may happen for you gradually or in a flurry. Neither way is wrong or right. It's always best to know yourself, and it's a good idea to nudge yourself if you stay still or look in the rearview mirror too long.
I invite you to pause and consider, as I did, in which direction your attention is focused, and if your thoughts, feelings, words, and actions behave as supportive fuel to get you where you desire to BE next. Are you traveling with rigid rules so you stay on your or someone else's schedule, or are you on a journey with adventures and slow times, two-lane detours and major highways, rock and rose gardens? Do you take time to notice and smell the roses, or perhaps to seek out rose gardens—or plant your own? Which practice feels more like the one you truly desire?
[Content in quotation marks excerpted from I Don't Want to Be Your Guru, but I Have Something to Say.]
Practice makes progress.
© Joyce Shafer
You are welcome to use this article in your newsletter or on your blog/website as long as you use my complete bio with it.
===========================================================================
Joyce Shafer is a Life Coach, Author, and provider of Love Who You Really Are, Go for What You Really Want—an 8-week life-changing online coaching course that lets the real you come out and play (you know you want to!), and publisher of State of Appreciation, a free weekly online newsletter that blends practical & spiritual approaches to enhance personal power and self-realization through articles, and free downloads, when you subscribe at http://stateofappreciation.webs.com