This article is written in response to a blog post by a woman who declared she was "coming out about being old." She didn't want to keep her age secret  anymore.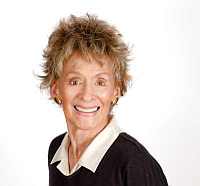 Proposition: If you are "old," telling your age will help change negative perceptions and attitudes about old people.
Wrong!
 Our culture attaches enormous significance to chronological age, particularly in the later years. Once midlife is reached, stereotypical expectations for how we are supposed to live and be kick into high gear and often, it's our own fault for allowing it to happen. When it comes to dealing with the tyranny of chronological age, we are wimps. Without thinking, we fall into line and do what custom and tradition dictate as the norm "for our age" and then we wonder why we become old clones. It's time to pull the plug on the power of chronological age.
 I've done just that. To the extent possible, I keep my age to myself. I refuse to categorize or "seniorize" myself to be in lockstep with a culture that has stereotypical rules for how I ought to be at my age/stage of life.
 One reason I do not advertise my age is that I have learned the hard way that there is a difference between others knowing your age and guessing your age. When your age is known you are subject to well meaning but condescending remarks such as "You look great for your age." Then there is the groundless assumption you are not quite as competent as you once were — "Here, let me help you with that." I know the offer to help is out of kindness but if you appear younger than you are and your age is not known, others tend to be more matter of fact about how they interact with you. You are accepted as "one of the tribe."
 I disagree with the contention that revealing one's age is important to foster respect and to change perceptions and attitudes about old people. It may, but it also may generate a phony facade of respect. Genuine respect doesn't occur from telling; it just perpetuates stereotypes about old people. Regardless of age, respect has to be earned.
 I try to earn respect by publishing a monthly online newsletter that advances balanced lifelong growth and productivity, and I build websites. Those who know my age marvel at my techie prowess and nerdiness, and they gush about how  wonderful I am for my age. I hate it. It makes me angry. If my age were not known I would not be considered an anomaly.
 My age doesn't produce anything; my competence does. Being told "you are wonderful for your age" is insulting. Yes, I'm wonderful, but my age has nothing to do with my wonderfulness; it's simply the result of gritty determination to be who I want to be in the face of a culture that promotes conformity to an outdated model of "appropriate" aging. The "you are wonderful for your age" nonsense won't change until mature competence and productivity are encouraged and become a norm. Overcoming that hurdle, and not revealing age, will change attitudes and beliefs about old people.
 Ideally, chronological age should be as private as a bank account number. And speaking of numbers, I am not a number. I am body, mind, and soul. If I am to be judged, let it be based who I am and what I do, and not on the number of years I have lived.