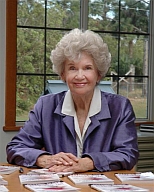 I don't celebrate a Thanksgiving Day only in November; I celebrate my Thanksgiving Day EVERY DAY. I am grateful for so many things! I would not be able to list all of them. During the day – and sometimes night – I say, "Thank You, Lord"…because I know where my blessings come from.
First of all, my good health allows me to live alone and do whatever is needed during my days. THAT is such a wonderful gift! As I near my 84th birthday on December 1, I am arranging a book signing following a television guest spot on a station that covers a lot of the tri-state area of Alabama, Florida and Georgia. This could not happen unless God made it possible. This is a way for me to share the news of my latest book, Living Our Later Years, which available on Amazon, Barnes and Noble and websites.
In this book, I am urging those in their 'later years' to stay active as long as their health permits. Your talent might be anything you do well. Each of us has God-given abilities; it is up to us to learn what these specific talents are. We can have more than one but I am sure that it involves something that we do well and we also ENJOY doing. As we learn to use these abilities, the results can be a blessing for our families and possibly many others. My philosophy of life is that we are here to love and help each other. I've known many who have an opposite opinion but that doesn't change mine. I have every reason to be bitter and full of hatred, just as others do. I CHOOSE to live in LOVE and enjoy my days.
For safety reasons, I voluntarily stopped driving at age 80. One of my sisters told me years ago that 'getting older' wasn't so bad but to stop driving was very difficult. I have to agree with her. I really miss driving but I have someone who will drive me wherever I need to go. If it is far away, I will fly. I drove 55 years and never had an accident. I could still drive but I believe I made the sensible decision. When I have opportunities open, I will be there!!! P.S.: it isn't always easy to be 'sensible'!!!
For those of younger years, be thankful for those special gifts! Be GLAD of the things you can accomplish in your effort to help others while your loved ones are included in the blessing. Realize that these things didn't 'just happen'. You have an opportunity to do things you were meant to do.
Life isn't just a string of long days that we must tolerate. These hours are an opportunity to help not only our loved ones (another gift) but also to do whatever we can to encourage others. Too many have a lack of self-confidence; they believe they can't do certain things. My motto is "you won't know unless you TRY." Our efforts to urge them to try can make the difference that might be an  overwhelming result. Again, we won't know what we might accomplish unless we make an effort to try.
Many have told me, "I could never do what you do." My reply might shock them as I say, "I do so many things that I don't know how to do. I've learned that when I am willing to try, it works out well." I am so glad to have the courage to try. Otherwise I would never have enjoyed the positive results of my efforts. It is a wonderful experience to be able to encourage others to be the person God meant them to be. For this to happen, we must keep our relationship with Him alive and well. We can't ignore Him and succeed in being the person we were meant to be. Even though we might succeed financially, there is an empty place that can be filled only by Him.
Editor Note: Lura's birthday is December 1st. Send your good wishes to her at lzerick22@gmail.com