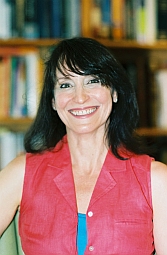 I came across an intriguing article title claiming a promise to explain why Elites in power positions tell us what they're going to do (to us) before they do it (https://tinyurl.com/5feyt4r9). It's an article worthy of the several minutes involved to read. And then I did something I seldom do: looked at the comments.
In the comments was a link to a video by someone I'd never heard of. Led to check it out, I found it to be quite a presentation: You have to watch the screen because words have to be fudged in order for the fact-researched truth to be shared and not banned. I was into it! If you've ever felt like taffy being pulled between the two political sides, you'll discover what's up with that and that there's a way to stop it—being the taffy, that is.
Then it happened. Toward the end. And I not only experienced reality turning on its head, but realized God was answering a question I'd had… and showing me even more, to the point that I discovered how VERY inconvenient the reality actually is.
However, I'm not going to tell you about it, because it's something you have to see and process for yourself. I ask one thing—and it's for YOUR benefit, not mine: Don't jump ahead in the video. If you do, you won't have the tools provided up to that moment of mention, and afterward, needed to process this information. Think of a carnival or amusement park ride: You want the safety bar in front of you and fully functional. That's what the lead-in information is like. Just know that as it can be with such a carnival experience, you may feel a bit wobbly when you step off this ride.
Here's the link for "An Inconvenient Reality," 1:48:57 in length, and worth every second:
https://www.youtube.com/watch?v=ja6Ht7RV66w&t=1s
Personally, I found the information in this particular video, which I've watched twice, a profound reminder of a truth too easy to forget, a truth found in the best-selling book of the ages. Here's her, Alexandra's, website link in the event you need it or would like to check out more of her materials. I highly recommend you view her testimonial video—wow: https://www.probablyalexandra.com/
May God touch all our thoughts, words, understanding, and deeds with His truth, righteousness, grace, and mercy. May the peace and joy of our LORD Messiah Jesus be with you and yours.