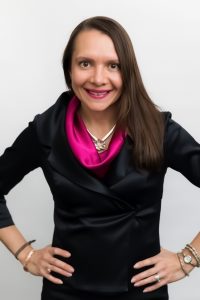 Hey there!
Out of chaos sometimes comes the most clarity. No matter how 2020 went for you, there are plenty of opportunities for personal growth in the new year, and while the idea of improving one's image could seem a little vain or futile in times of serious problems, this is also a great opportunity to distill some very important character traits that are tied to having confidence and a positive self-image.
So, here is a mix of some fun, easy to implement, and useful opportunities to help you see that doing a few little things can and does make a tremendous impact in the end.
#1. Renew Your Hair With Hair Vitamins and Hair Oils
We all know that stress can wreak havoc on our locks. We're no match for the powerful effects of cortisol on our bodies. Even slight anxiety and uncertainty can trigger incredible amounts of it. I follow a healthy stress management protocol that includes exercise, intermittent fasting, and down times. But two of the most important considerations when it comes to managing stress, are proper nutrition and supplementation.
For the hair, I recommend this Multi-Collagen Powder, Crisan Hair Multivitamins, and also their Strengthening Hair Oil.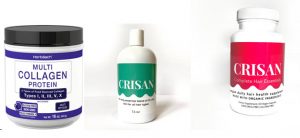 2. Sparkle In Versatile Bling
Hey, we don't have to surrender to "blah" just because we stay home more these days! Aren't we all yearning to get back out there?  Sometimes we have to fake it till we make it, at least to keep our sanity.
One of the best ways to not let up on feeling like you're living your highest quality self is not quitting adorning yourself with beautiful accessories. Go with beautiful statement pieces to show (yourself and those around you) that you've still got confidence and strength! Here's my handpicked Amazon Idea List for some beautiful pieces that are fun and affordable.
#3. Wear Lip Stain
We all know that lipsticks and masks aren't the best of friends.  I've long been a fan of lip stains and one of my favorites is featured in my Clean Beauty Direct co-op for only 10 bucks. It's a clean simple formula with a subtle healthy pink hue that lasts several hours.
Lipsticks still offer the largest color option for when you don't have to wear a mask, but the stains definitely win in helping impart a healthy youthful color to your lips for behind that mask. I personally love the shade Raspberry.  Check it out here.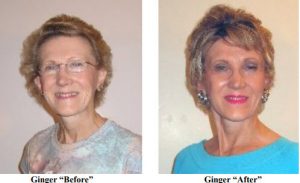 #4. Wear Your Best Colors
You've heard me harp on this before: don't fall into the trap of choosing clothing colors by seasonal or annual trends, by your hair and eye color, or even by your subjective feelings toward comfy, cozy colors.
"And why the heck not?" you might ask.
Aside from the fact that trends constantly change, your feelings are sometimes liars, and your hair and eye colors have nothing to do with what will bring out your healthiest skin glow, you should know that it's both your right and your privilege to discover which colors actually help enhance your natural glow.
You can see from this example, that just changing a few colors out can make a huge difference.
Hint: if you haven't explored my learning center for literature about your own colors, you can always wear the universally flattering jewel tones such as this blue turquoise.   Other tones that nearly everyone shines in are bright cool "royal" colors such as amethyst, emerald, ruby, royal blue, fuchsia, and many other similar colors.
So, no matter how 2020 went for you, try some of these easy opportunities to turn the chaos into self-confidence clarity.  So many things in life are base on carrying ourselves with dignity and respect and that shouldn't change when the world around us changes.
Until next time, lots of socially distanced "hugs" to you!
Note: There are a few affiliate links in this post and if you use those links to purchase items, then I may receive a percentage of the cost from the seller.   Thanks for your support!
February 2021