December, 2015
GROCERY SHOPPING WITH 2-YEAR-OLD HENRY
2-year-old Henry really knows what's good for him. Kudos to parents who have taught him what's good to eat in order to grow up strong and be healthy in old age.
Barbara Morris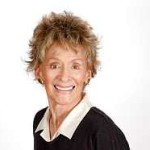 Kids (well, okay -- "students")  on college campuses around the country have been protesting, claiming they are suffering grievously as a result of hearing ideas with which they disagree. To remedy that injustice, the victims are calling for and retreating to "safe spaces" where their delicate psyches cannot be assaulted by free speech guaranteed by the First Amendment. Starbucks, home of overpriced, pretentious, and yucky tasting coffee is offering similar "safe spaces" for the aggrieved  to find safety and solace. Are any of those disgruntled  "thought deniers" on a scholarship, or are … Read more
John Paul Ouvrier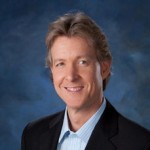 What makes the best of us older than we should and can be Most of us think we know what age is to us; however we miss the most important point.  We may know how we feel, what we like or don't like, what we'd wish for or what we put up with… Yet the most amazing and simple point that most of us haven't considered is inside our mind, and that is specifically:  What does old looks like to you?  How does it move, sound, or feel like?  Because our image of what old age is, is our benchmark.  It is our target map, the city with which we move around, day in, day out.  Let me explain by a … Read more
Joyce L. Shafer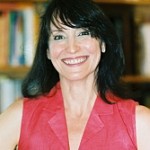 Those darn negative thoughts that just won't go away, no matter how much inner work you do, are just plain annoying. What's up with that? Best-selling author Barbara Berger (with Tim Ray) wrote in her book, The Awakening Human Being: A Guide to the Power of Mind, about the Law of Thoughts Arising. Right off, she's given you a big clue: It's a universal law that thoughts will arise. "Thoughts arise and disappear. This is the first law because it describes an impersonal universal phenomenon which is true for everyone. No one knows why or where thoughts come from or what a thought is, but … Read more
Lura Zerick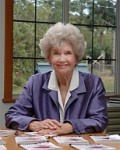 I have been 'busy' with various 'things' over the years; I was most interested in several things, such as my family, my children, my home and other details of 'living'. I kept up with what was going on in the world; at the same time I was really living in 'my' world. I voted; I was informed on many subjects but I never wished I could step up and DO SOMETHING !! NOW, I wish that I could – and if I were thirty years younger, I WOULD !!!  It is, however, too late for anything I could do.  I am very distressed about the things going on in America at this time. Common sense seems to have gone out … Read more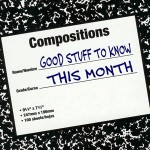 Processed meat can cause cancer Researchers have evaluated the carcinogenicity of the consumption of red meat and processed meat. They classified the consumption of red meat as probably carcinogenic to humans, based on limited evidence that the consumption of red meat causes cancer in humans and strong mechanistic evidence supporting a carcinogenic effect. Processed meat was classified as carcinogenic to humans. Restoring testosterone rather than replacing it helps safeguard a man's fertility Restoring testosterone production in men may be as effective as replacing it, without … Read more
A new study shows Vitamin D deficiency and insufficiency may have "substantial" accelerating effects on cognitive decline in the elderly.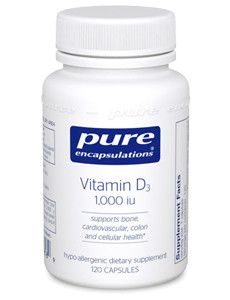 Notice
Statements in Put Old on Hold Journal are those of the credited author of the article or message and the expressed opinions are not necessarily those of the site owner. Articles and messages on this site are for information purposes only and should not be used to diagnose or treat any illness, disease, or other medical condition. Always consult with a qualified medical professional before making medication, supplement, exercise, or lifestyle changes or decisions. No personal medical questions of any kind can or will be answered.