December 2016
Please play and replay the video until you "get it" that what you think about yourself and the lifestyle you live will determine how quickly you "get old" 
---
Marc Middleton is Founder and CEO of Bolder Broadcasting. A veteran news and sports anchor and multiple Emmy Award-winning reporter, Marc left TV news in 2006 to start Bolder Broadcasting, Inc. and Growing Bolder.
One of the leading voices in the active lifestyle movement, Marc is the co-host of the Growing Bolder TV and Radio Shows, Executive Producer of Surviving & Thriving, Editor of Growing Bolder Magazine, Author of Rock Stars of Aging, 50 Ways to Live to 100, Lifestyle Secrets of Centenarians, a featured blogger on the Huffington Post and speaks regularly on positive aging, marketing to boomers, and the power of storytelling.
---
Barbara Morris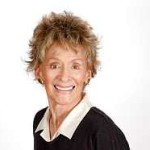 You may not have heard of or remember comedian Rodney Dangerfield. His one-liners were laugh-out-loud funny, and they weren't laced with vulgarity. He was a great talent, yet as part of his act he facetiously complained, "I don't get no respect." Everybody wants respect -- it doesn't matter who you are or what you do. The desire for respect – the need for respect is so compelling that when not given, it can result not just in hurt feelings but also in violence or worse. We are not born with a "disrespect gene" over which we have no control. Disrespect is learned behavior. Contemporary … Read more
Paul Burri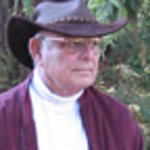 I suppose that many readers have seen a jovial George Forman (former prize fighter and inventor of the famous George Forman grill) on TV saying, "My friends are always asking me, 'George, what do I do with my idea for a new product?' and I tell them, go see my friends at The Inventor's Workplace." (Name changed to protect myself from lawsuits.) So I finally did go to their web site targeted toward would-be inventors. The company web site is very slick with all sorts of pictures showing their extensive facilities, laboratories, manufacturing shops, conference rooms and numerous staff … Read more
Joyce L. Shafer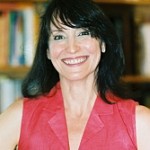 Do you ever feel shortchanged in life? It's an understandable feeling to have, especially in a world that pushes a more-is-mandatory mindset. But, is that mindset helping or holding you back? "I've spent too long thinking about what was taken and not what was given." That is a line of dialogue spoken by Prince Caspian in the movie The Chronicles of Narnia: The Voyage of the Dawn Treader. When I heard it, it gave me pause. How often we follow the train of thought about what we feel was taken from us, including what we feel was taken from us ahead of time. This may include thoughts … Read more
Lura Zerick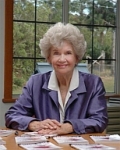 At times I have thought that some people are strange but it is possible that I also have my strange moments. For instance, I can be in a huge supermarket (or Supercenter) and I can't think of a thing that I want to buy for my meals. Here I am, surrounded by food, and nothing comes to mind. No, that isn't totally true; I can ALWAYS eat shredded wheat (the bales, not the bites) and certain flavors of ice cream. I am smart enough to know that those two items don't give me all the vitamins and minerals that I need to enjoy good health. Still, I am in good health at 84 and I don't WANT anything … Read more
Michael E. Platt, M.D.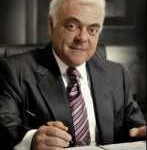 We have a new president elect who has promised to make America great again. Not an easy task when it involves undoing eight years of policies that have had the tendency to undo our prior leadership in the global community. He has committed himself to making the undoing of The Affordable Care Act (i.e. ObamaCare) one of his first priorities. Certainly a daunting task when you think about it because you have millions of people receiving health insurance who have pre-existing medical conditions who would be considered uninsurable without it. And there are millions of people with low incomes who … Read more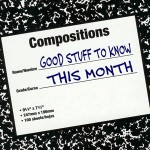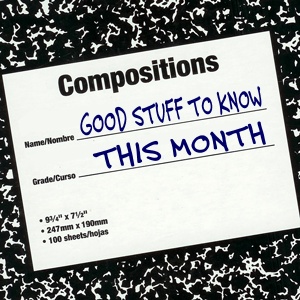 * * * Highlights * * *  12-week exercise program significantly improved testosterone levels in overweight, obese men * * * Exercise during pregnancy may reduce markers of aging in offspring * * * Eating dinner early, or skipping it, may be effective in fighting body fat * * * Cannabis abuse possible cause of psychosis * * * Regular intake of sugary beverages, but not diet soda, is associated with prediabetes * * * Tropical bed bug reappears after 60-year absence * * * Probiotics improve cognition in Alzheimer's patients * * * E-cigarettes may harm teens' lung health * * * Elderly discovered … Read more
Statements in the  Put Old on Hold Journal and e-Magazine are those of the credited author of the article or message and the expressed opinions are not necessarily those of the site owner. Articles and messages on this site are for information purposes only and should not be used to diagnose or treat any illness, disease, or other medical condition. Always consult with a qualified medical professional before making medication, supplement, exercise, or lifestyle changes or decisions. No personal medical questions of any kind can or will be answered.
A new study shows Vitamin D deficiency and insufficiency may have "substantial" accelerating effects on cognitive decline in the elderly.