Several months ago, I wrote about frequency healing, telling you about sound and light waves and their capacity to" fix what ails you" – without harmful drugs (which includes all of them).
Now, I'm back to tell you about stem cell activation patches.
They are small circular stickers like a clear round band-aid with a small center patch and only slightly larger than a quarter. The patches are a form of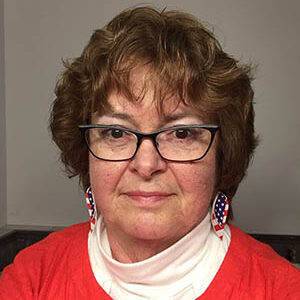 Low-Level Light Therapy, which stimulates your own body to activate the re-growth of your own stem cells, as sunlight stimulates Vitamin D production. Once these kept you young but have been leaving your body, bit by bit, since your late twenties.
Here is what the experts have to say. The information is from NaturalLifeNews.com
"Adult stem cells are critical to our overall health and longevity. In 2006, the New England Journal of Medicine states that the number one indicator of wellness is directly correlated to the number of adult stem cells in the bloodstream. . . ."
What are stem cells? They are cells with the potential to develop into any cell needed. They heal and repair any organ tissue and share at least two characteristics: they can make identical copies of themselves AND self-renew as new stem cells or differentiate into other kinds of cells.
While our need for adult stem cells increases dramatically as we age, the older we get, the fewer are released into our bloodstream. Teens have roughly one BILLION circulating adult stem cells. By age 30, there has been a 60% reduction. 
When you reach the age of 50, you have a 75% reduction; at 60, a 90% reduction; and by age 80, you are only producing 5% of what you did when you were young.
The X39 phototherapy patch is the ONLY product available in the world that is PROVEN, in over 80 clinical trials, to activate our own stem cells.  The patch is safe, with no drugs or chemicals – therefore, no side effects.
Scientific and clinical research (over 6,400 studies worldwide) consistently show that adult stem cells can help combat almost any condition caused by injury or aging. They have been shown to treat, beat and even heal some of our most chronic health conditions and life-threatening injuries.
. . .There are hundreds of stem-cell therapy clinics worldwide, with over 500 right here in the US. . . .
Three main types of stem cell therapies exist: injections, nutrition, and patches.
The advantage of patching is that it is affordable and proven effective in the following:
*Fast Pain Reduction
*Improved Sleep
*Increased Energy
*Wrinkle Reduction
*Cellular Age Reversal
*Faster Wound Healing
*Enhanced Sports Performance and
*Reduced Inflammation
Some are calling the patches the Holy Grail of Anti-Aging and Regenerative Medicine. The patch, X39, is turning back our biological clock, helping us to work, live and perform younger.
I can attest to the success of these patches in my own life. My skin belies my age, and people regularly remark on that fact. I can walk again without support. That is HUGE.
For more information and to order, contact:
Kathie Stansell and Susan Carabello Independent Distributors #1440620
To place a wholesale order or get more information, call or text: 561-676-1225
From Barbara Morris: These patches DO work for me. I use a patch on my knee, which has made riding my bike easier. My knee no longer complains! A patch is less than the size of a quarter.