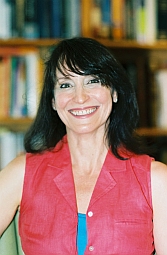 Almost a decade ago, a friend gave me a small journal with a black faux leather cover. Some, pen in hand, would have started to spill words onto pages immediately. Others, like me, wait for a special reason or time. My pages remained bare until 2017. I interject this: It's not too early to begin to assess our lives as the current year moves to a close and a new year approaches. Here are some of the entries in my little black book, comments God, during time with Him, either said or inspired as thoughts for me to contemplate. Perhaps some of them will speak to your heart as well.
"Do you trust My love as much as you trust My wisdom?"
"Where is your joy in Me?"
"Why don't you ever ask me for something when things are going well?" (In other words, be in relationship with Him always, not just during difficult or challenging times.)
"Don't pray for others with judgment in your heart, pray with compassion."
"When and as formerly hidden (upsetting) things are more and more revealed, use My words from the Bible rather than your own, so that you glorify My Name rather than profane it."
The reason people mock God and the Bible is because they want to do what they want to do, not what will save them from the Destroyer, who has no love for them. "Do what thou wilt" is the Destroyer's enticement. As disobedient children who want their own way, some of us fall for this, whether for a season or until eternity claims us, consigning us to where sin and rejection of Jesus' redemption leads.
The "old man" is the one broken and wounded by the Adversary. The "new man" is the one redeemed by and who follows Christ Jesus' example, and who walks or strives to walk in God's Kingdom ways, looking forward, not back; looking to see what he can do for God and others, not at what was done to him. Take off the old man and put on the new through the blessed grace of God the Father, Son, and Holy Spirit.
Yeshua/Jesus' sacrifice on the cross was a circumcision of our heart – IF we repent and receive Him as Lord and Savior.
You're on a rescue mission for God, you are not an acting prosecutor. When you seek to help others, do so with love, compassion, and the truth of the Word of God, not an iron glove.
The more generous you are as a giver, the more God will give you to be generous with.
Jesus not only saves us from sin but from what sin does to us.
When we worship anything that is not God, we diminish our being made in His image. The further we get from His nature, the further we get from Him and who He created us to be – in His image.
Each time we sin, we disown Jesus and what He did for us on the cross.
God is not intent on ruining our "fun." Because He love us, His restrictions are there to save us as much unnecessary pain and hurt as possible that the Adversary wants to inflict on us.
In the absence of the Holy Spirit, Satan's spiritualism fills the void.
Your level of trust in God indicates the intensity of your relationship with Him.
"Perfect love casts out all fear" begins with love of God the Father, Son, and Holy Spirit, not of others, as too many believe. Focus on your love of God; agape love will grow from that.
We are not to ask God why, we are to ask God what He wants us to do for Him and His Kingdom.
The more we sin – especially if we knowingly, willingly, continue the same sin(s), the less we carry the image of God as His representatives.
God is the Creator. Satan can only counterfeit. Ask the Father to open your eyes so you readily recognize the counterfeits for what they are.
Yeshua/Jesus created everything with a Word—except us: We are His only creations He molded with His hands and breathed His Spirit into. Yet too many of us act as though He is modeling clay we can mold to fit our whims rather than be obedient to Him – our Creator, Father, and King.
Pride, including in reverse ("poor me"), keeps us from all the good God has for us when/if we humble ourselves to Him.
Our God is a Holy God, which is why when sin is present in us, His presence in us is diminished—or absent. Jesus died to save us from slavery to sin, NOT to free us to continue in our sin.
Too often, our prayer life, and thus effectiveness, is more like a child's cup-and-string, even for some decades-long Christians. We need our line of communication with Almighty God to be more effective, more like fiber optics or better.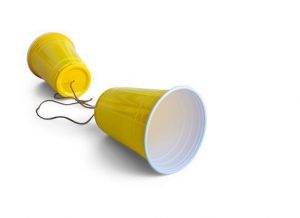 Right from the start (mid-2016), I've asked God to teach me to pray. He's still teaching me. He led me to hear different styles, including those who pray using King James' English, those who pray to their TV audience, and those who speak to and with the Father from the heart, and in their natural voice. He led me to know the Bible is not only to be read but is to be prayed. Recently, He led me to understand that though the words we say to Him are important (based on His instructions in His Word), our relationship with Him should be the foundation, the starting point, of our every prayer.
Prayer is meant to be an intimate conversation with our Father God, heart-to-heart. Anyone who wishes to strengthen their relationship with the Father, Yeshua/Jesus, and Holy Spirit will find true guidance in this book – cover provided below – that compiles five stunning, informative writings of Andrew Murray's.
May God shine His face upon, and pour His blessings and peace upon, you and yours.