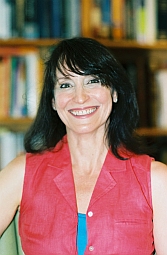 What does personal power mean to you? It's something we all want more of, so maybe if we're sure what it is, we'll know where to go from there.
Personal Power can mean many things to us. Maybe you think it means better use of Law of Attraction, more money flowing more consistently in your direction, influence, self-confidence, and so forth; and, possibly, all of these and more. Whatever it means to you, what personal power really is, is as much a result as it is a means to desired results.
Here's a nifty way to understand what personal power really is: Personal Power equals Effectiveness. And, we can do things that either expand or deplete how effective we are. I give you a few significant examples of each of these ways in a moment.
Something you may find helpful to keep in mind is that you can shift your focus from increasing your personal power to increasing your effectiveness. This applies to whatever personal power means to you. This perspective puts a different slant on how to expand your power; maybe this even makes it feel easier, doable, and less ambiguous. This pathway opens you to inspired ideas, and to pay attention to what works and creates improvements, rather than on what you judge as broken or on what you perceive as wrong with you.
Let's look at ways you may deplete your effectiveness:

*Time, Energy, or Money is put towards something your heart really isn't into.
*Make choices that are not in your best interest or are not appropriate for you.
*Thoughts, self-talk, and actions aren't focused on desired results.
*Add steps that are not really needed to get desired results.
*Allow time-draining tasks then get used to engaging in time-draining activities.
*Focus is placed on too many goals or improvements at once, which results in being scattered or overwhelmed.
*Make disempowering choices, which makes making disempowering choices easier and easier, even if the results are undesired.
*Have a to-do list without priorities, direction, or purpose.
*Give time, energy, or money to anything that doesn't provide a return in some measure, whether that's of a spiritual, emotional, or tangible nature. This includes foods and beverages, people, volunteer work, studies, activities, etc
Let's look at ways you can enhance your effectiveness:

*Put time, energy, and money into what feels worthy to you and that your heart is into.
*Trust that consistent small improvements, rather than massive action, are more effective and lasting; understanding that the very thought of massive action may cause you to never get organized, much less get started.
*Plan and take some effective action every day.
*Recognize that although learning is an action and is effective, real effectiveness happens when you put what you learn into practice, and modify as needed.
*Exchange what slows or holds off desired results for what creates or moves toward desired results.
Although Personal Power can take many forms, three elements support it: time, energy, and money. When you deplete one, you deplete the other two. When you enhance one, you enhance the other two.
You have all the personal power you need. It's a matter of directing it better and deliberately. Here's how you can put this into practice: Pick an area of your life that you want to improve. Use the depleting and enhancing information offered here as a guide for one week. Look at ways you know are effective in a positive, productive way and use them. Try new ways on and see how they work, with no concept of failure involved, just research, testing, and assessment of results. Maybe pick one of the three elements to focus on: better time-usage choices, better choices that support your energy, or better money choices. Keep notes about how your actions on one element affect the other two. Notice how the three elements work as a team.
If you're ready to increase your effectiveness, start at the inner level, especially with deliberately supportive self-talk and thinking; it will ripple outward into your life in ways you appreciate. Put improved effectiveness into practice, and enjoy feeling more personally powerful in your life.
Practice makes progress.
=============================================================
© Joyce Shafer
You are welcome to use this article in your newsletter or on your blog/website as long as you use my complete bio with it.
I help women 45+ get their Awesome back! Love Who You Are, Go for What You Really Want—a life-changing online coaching course with Joyce Shafer, life coach; author; and publisher of State of Appreciation, a free weekly online newsletter that blends practical & spiritual approaches to life for personal development & self-realization. Terrific empowering gifts available when you subscribe free at http://stateofappreciation.webs.com