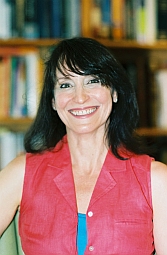 How often Christians post 2 Chronicles 7:14 (CJB used here) on social sites, yet completely miss who God is speaking to and what His requirements are: "…then, if my people, who bear my name, will humble themselves, seek my face and turn from their evil ways, I will hear from heaven, forgive their sin and heal their land." Almighty God is speaking to His Ekklesia, not to the lost.
There is a massive deception in the world – mostly what we can call a "First World" deception – that claims every person is a child of Almighty God. These days, even some in the "church" will claim that everyone, no matter their gender choice or sexual preference or stance on abortion or belief that Jesus is transgender or gay, is a child of Almighty God. Both claims are utterly non-biblical. Third World Christians remain faithful as they and or family members are tortured and killed for Yeshua/Jesus daily. Not only have they no time for the nonsense and narcissism we tend to engage in, in Western society and religion, they stake their lives – and deaths – upon God's Word. They do not change or "interpret" God or His Word so they can feel good about Him and the Bible and, mostly, themselves: They change so as to obey their King and Lord as He commands His followers to live in their hearts, minds, and spirits. Here's something every one of us ought to keep in mind in these days: "But God forbid that I should boast, except in the cross of our Lord Jesus Christ…" – Galatians 6:14 NKJV
Yeshua/Jesus stated that any who are truly His will keep or sincerely strive against the desires of their flesh so as to keep His commandments. He absolutely never abolished the Old Testament, where so many of His commandments, rules, and statutes are listed and are the foundations—and definitions—for what happened in the New Testament books, including being referred to by Jesus and His apostles, not to mention are there to help us better know our God. There isn't a God of the Old Testament and a different God for the New: They are the same God—Yeshua/Jesus: Messiah ben-Joseph (the Suffering Servant) AND Messiah ben-David, the One He returns as (the Lion of the Tribe of Judah, Commander of God's Army). The Adversary's deception about this has been successful, especially these days.
Let's look at a few reasons God may have a problem with His Ekklesia. I hear comments about the 613 Laws, deceptively called "Jewish" laws rather than God's Laws, usually from some who've believed the Adversary's deception about that as well. FYI: The Talmud is the expansion of the laws, et cetera, brought about by rabbis, not God. Yeshua/Jesus condemned them for that; called it bondage. More could be said about that, but I add this: 613 seems like a lot, yes? How many federal laws are there in the USA? From www.legalknowledgebase.com, as of last update of July 16, 2022, there were 4,312 laws and 88,889 rules and regulations. Globally, as of that date, there were 4,160,185 and counting. God established His Kingdom government with far fewer.
Okay, I get it! Some of those biblical laws no longer apply today—much has changed. This is precisely why A.W. Tozer said it right: "Nothing less than a whole Bible can make a whole Christian." We need to know what changed and how, and what remains the same, especially when God stated it was eternal, as in forever. And, you may ask, why did God come up with some of the commandments, rules, and statutes He did? One reason is a quick reminder about God's laws given during the Exodus period: God was dealing with a people who'd been in slavery in a solely satanic/pagan environment for 430 years. They needed detailed instructions about everything, including Who He was/is, that He was not one of the zillion gods they'd learned about and perhaps sacrificed to during that time. And, because the Adversary is legalistic in the extreme. Recall that the Word informs us that anyone who believes following all the Torah is the way to be saved, puts himself or herself into bondage, because that person would then have to do all of it perfectly, which we can't. One misstep negates everything else they/we do. Believing and receiving Yeshua/Jesus' sacrifice as God's Lamb—and His Resurrection—frees us from that bondage and saves us.
The Torah and Matthew 5, 6, and 7, and other scriptures, are not about how to be saved, but how a saved person is expected, by God, to behave. Any misstep, and the Adversary pounces. If we don't repent and do what God instructs, we've given the Adversary the right to attack us, which God may allow in order to test or grow us in spiritual maturity. God always seeks to protect and empower us in His name and authority.
Keep in mind, however, Yeshua/Jesus made clear that if we love God with our whole heart, mind, and strength, and love others as we love ourselves, we're going to follow His commandments and all His instructions for righteous behavior, instinctively. Yes, read every Word in the Bible, and then do as instructed: Work out your salvation with fear and trembling. It takes study. There are levels of meaning and understanding, and I've provided a few names of excellent people you can trust to learn from, who seek to divide the Word rightly. [I add Dr. Michael K. Lake as one whose work can be trusted, and who reminds us that the Bible wasn't written a few decades back in Middle America, and is why study and research is required. We may believe we know what God meant and be way off target.]  
I implore any serious Christian or Christian claimant to read the concise, accurate, scriptural history of how so many deceptions we follow came to be and are in full play today, believed to be righteous and glorifying of God—when they aren't, found in this book: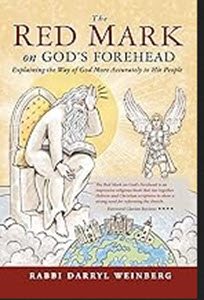 The book cover may appear whimsical, but the content is sobering – IF you care what God thinks, that is. If you'd like to watch an interview with the author so you get a sense of him and his understanding of this topic, I invite you to do so here: KWR0034 – The Red Mark on God's Forehead (rumble.com)
Let's connect 2 Chronicles 7:14 to Deuteronomy 28 (all of Deuteronomy, really) so you understand that YHVH-Elohim was being straight with HIS people called by HIS name about what brings blessings and what brings curses. I'll cut to the chase: Obedience brings blessings, disobedience brings curses. Is this because God has a bad attitude? No! It's because, as I said above, Lucifer is legalistic: We slip up in our obedience, aka sin, and he has a legal right to strike out at us. And he doesn't sit around waiting for us to do this—he tempts us. All the time.
However, please do not confuse any blessings-and-curses scriptures with the deception known as the "Prosperity Gospel" or your ticket to Easy Street (Lucifer rewards his followers, whether they know they follow him or are deceived into believing they follow YHVH-Elohim). Know God's Word and know your God. That's done through His Word and in your prayer closet, where you listen to Him rather than do all the talking.
To repeat: Whether or not we understand why God asks or commands us to do certain things doesn't matter—my/your/our opinion doesn't matter. He's given these commandments/instructions to protect and or empower us against spiritual warfare as long as we continue to live in this fallen world. We don't like to think of this place that has been the only home we've ever known as fallen, but it is. God does not lie. And, yes, He sought to protect us with His food laws people think were done away with. If Yeshua/Jesus didn't break the food laws before the Cross or after the Resurrection, who came up with the idea that we should? The answer is in Red Mark. Here's a related quote from his book:
"Louisiana consistently ranks as one of the unhealthiest states in the union. National decadence with the consumption of biblically 'unclean' protein sources may provide more grounds for poor health than environmental causes." – Dr. Joe C. Guthrie, Jr.
Let's switch back to the political-solution-for-spiritual-problem aspect. John Adams said this: "We have no government armed with power capable of contending with human passions unbridled by morality and religion. Avarice, ambition, revenge, or gallantry would break the strongest cords of our constitution as a whale goes through a net. Our Constitution was made only for a moral and religious people. It is wholly inadequate to the government of any other." [Emphasis mine.]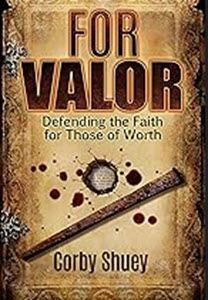 The Adams' quote above is taken from Corby Shuey's book, and followed by this: "I know he was speaking in the context of the Constitution during the establishment of our country, but the principle of the statement applies. Morality is only a consideration if the people choose restraint. When we choose to become unhinged from "morality and religion," the limits of human passions are unknowable. Humanity, as Mr. Adams suggests, is like a whale breaking through the net of logical, moral constraint. Humanity has been loosed to fall victim to depravity. Chaos, born in silence, elevated by ignorance, and manifested in tribulation causes the mayhem we experience. Chaos is a result of listening to the voice of the snake in the tree."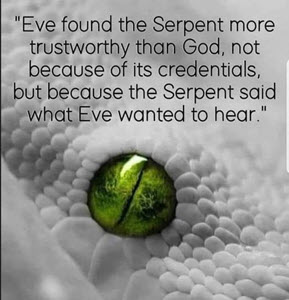 If you combine Weinberg's Red Mark book with Shuey's, you'll have a far better grasp of how particular widespread deceptions, resulting in rampant disobedience to God, have become mainstream in society and even among the Ekklesia. Let's look at a couple of prominent Modern Era Errors and their origins, covered in Shuey's book.
"The 'emerging church' can loosely be defined as a movement within modern thought that devalues objective truth in exchange for an emotional or feelings-centered connection…. In this theology, all truth is relative to the believer, and the walk to God is one of individual choice." Shuey continues by stating that according to this erroneous movement known as apophatic theology, "God cannot be defined. Therefore, we can worship God by defining Him in a way that is comfortable to our flesh. Faith found in modernity functions according to the desires of the flesh rather than submission to the will of God. God defined by the human 'I.' This is the theology of emergent religion." [Emphasis mine.]
Then Shuey opened my eyes with facts about Carl Jung and Huston Smith. Shuey provides a quote from Jung where he states plainly that his influence came from demons. That's not a typo. We have generations of people paying big bucks to other people who follow a demonically led tormented individual who followed another demonically led tormented individual (Freud). 
As a New Age believer/practitioner, I accepted certain concepts as truth, though had never heard of Huston Smith, who pushed the idea that "God presents Himself to each individual uniquely. Religious differences are necessary so that God can be revealed to a particular culture based on cultural preferences. He claimed essentially that all religions are the same." Are You Kidding Me?! We fall for that! I fell for that! Anyone who doesn't know the One True God can, has, will fall for that! I see it on FB all the time.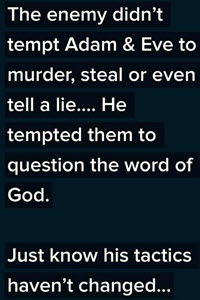 ]
Shuey continues, "The point of existence, from the opinion of those who hold a worldview in concert with Smith and Jung, is to know how important we are, religion is a function of our desire to feel a sense of moral conviction. Smith is the model of postmodern man and universalist doctrine of contemporary religion. We have been conditioned to believe that we are the center of the universe and reality is a construct of our own perception. The trust of the secular humanist movement in society is that it promoted the idea that 'all religions are equal and each individual is his or her own authority'….  The emerging church of secular humanism is a church filled with those who choose to worship the god of self." Typical New Age blather that I and so many fell for: it tickled our ears.
Attribute not recalled (though I think it was Dr. Lake): "If your faith does not line up with the Word of God [OT AND NT!], then you are the idol you worship."
As I write this, God's fall Feasts have begun and we're in the 10 Days of Awe, a time of reflection on our relationship with God, repentance we need to make with Him or others, and resolution/restitution when and where possible – all leading up to Yom Kippur/Day of Atonement, which is a rehearsal for the Day of the LORD coming soon. All God's Feasts are about Yeshua/Jesus and are rehearsals of God's Major Events Timeline (again, read The Red Mark on God's Forehead to really get this). To hear truths/reminders about this from Darryl Weinberg, I invite you to watch (and possibly be stunned at what you learn) in his 59-min. video: (959) Ruach Ha Emet – The Ten Days Of Awe 9/23/23 – YouTube
If you still have trouble accepting the Laws and Feasts as God's and not solely for the Jews, including that the Old Testament was not done away with in its entirety, let me use Weinberg's excellent question to help with that. Say you're the father of a family and you've established household rules for performance and behavior. Later, you adopt several children. Do you have different rules for your natural children than you do for your adopted ones, or are you one family, one household, living by the same rules, established by you, the father? Good, yes? We get to slap our own foreheads when we comprehend that one.
As I said at the beginning, I see memes and prayers on FB, calling for revival or restoring or healing our nation. Yet no one calls for or prays for repentance – which MUST come first. However, that's a deeper topic requiring more time than I wish to give during my own time of reflection.
I offer this prayer from and for God's Ekklesia, for our communities and nation, and invite any sincere heart to pray it as well. It's borrowed, for the most part, from Daniel 9 (CJB):
Please, LORD, great and fearsome God, Who keeps Your covenant and extends grace to those who love You and observe Your commandments—the loving instruction of the Father. We have sinned, done wrong, acted wickedly, rebelled, and turned away from your commandments and rulings. We have not listened to Your servants the prophets, who spoke in Your name to our kings, leaders, our ancestors, and to all the people of the land.
To You, LORD, belongs righteousness; but to us today belongs shame – to us, those who are called by Your name, or claim to be, whether here in the United States of America or far away, because we have broken faith with You. Yes, LORD, shame falls on us, our kings, our leaders, and our ancestors because we sinned against You.
It is for You, our God, to show compassion and forgiveness, because we rebelled against You. We didn't listen to Your voice so that we could live by Your laws, which You presented to us through Your servants the prophets. Yes, we have flouted Your commandments and rulings and turned away, unwilling to listen to Your voice. Therefore, the curse and oath written in the Torah of Moshe/Moses the servant of God in Deuteronomy 28 is being poured out against us, because we've sinned against You. Yet, as Your Ekklesia, we still have not renounced our wrongdoing and sought to discern Your truth. You are just in everything You do, yet we haven't paid attention to Who You've shown us You are throughout Your Word, first word to last.
We have sinned and acted wickedly. LORD, in keeping with all Your justice, please allow Your anger and fury to be turned away from us, because it is due to our sins and the wrongdoings of our ancestors that the United States of America and Your people have become objects of scorn among everyone around us. Therefore, our Almighty God and Father, listen to the prayer and pleadings of Your servants, and cause Your face to shine on Your people and the Goshens where You have them placed, or will, whether spiritually or physically or both. We plead with You not because of our own righteousness, but because of Your compassion. LORD, hear! LORD, forgive! LORD, pay attention and don't delay action – for Your own sake, my God, because Your people bear Your name! Cause us to learn how, and then to walk in Your Kingdom ways, and to more and more bear the image of Your dear Son, our Lord and Savior, Yeshua/Jesus.
Signed,
Your Ekklesia/Body/Bride bought with the highest price paid for by the King of Glory, from eternity past to eternity future
AND, all praise and glory to God, Who yet again sent confirmation via this article, received and read the day after I created the first draft of this writing and days after God (again) changed what I'd intended to write about: Time to Resist the Evil Before Us – News With Views . Excerpt: "The Globalists and the Luciferian elites have cast their hellish spell upon the unregenerate souls of the Progressive Left in America who are impervious to logic, truth, or even rational discussion. These are known as the 'woke.' But there is another group that has been supernaturally awaken[d] by the Holy Spirit. This stirred-up assembly of God's warriors [are] known as the Remnant of God – those who are characterized by an insatiable appetite for God's truth, His presence, and His manifested Kingdom of God."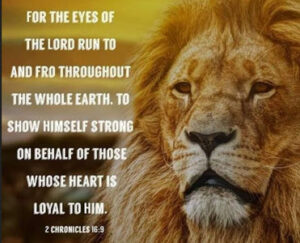 ADONAI is a stronghold for the oppressed, a tower of strength in times of trouble. Those who know Your Name put their trust in You, for You have not abandoned those who seek You, ADONAI. – Psalm 9:10(9)-11(10) CJB / My soul, wait in silence for God alone, because my hope comes from Him. He alone is my Rock and Salvation, my Stronghold; I won't be moved. – Psalm 62: 6(5)-7(6) CJB
"EVERY MAN IS AS CLOSE TO GOD AS HE WANTS TO BE." – A.W. Tozer
May Almighty God fulfill His perfect will to, for, and through us and those we love. May God awaken those who are still asleep, especially those dreaming they are awake. In Jesus' Holy and beloved name…