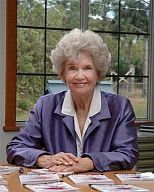 All of us know a lot of people but truthfully, we don't want to spend hours with most of them. We meet and greet, passing five minutes as we ask about kids or grandchildren, then we are ready to move on.
We may have a best friend that we spend a lot of time with because she is a lot of fun. We laugh a lot together; we spend time at each other's homes, we make long trips together and discuss how smart our grandkids are.
The sad thing about having a 'best' friend, if anything happens to her, then what? There is no one to share lunch or a joke or a laugh.
We are alone. Sometimes we enjoy being alone, especially if we like to read. Being alone might mean loneliness for one and enjoying our solitude to others. We can be lonely in a houseful of people.
Being lonely in a marriage is the worst kind of loneliness. Many have a wedding but few have a marriage. Thousands of houses have only roommates; fewer homes have mates. These are different worlds, as only those who experience such can verify.
There can be many reasons why our BFF might leave of our lives. If her health isn't good, anything could happen. She might re-marry and move to another state. She might become homebound, in which case we would visit her occasionally. Or she might die, which would bring us grief and pain.
One feels lost without that special friend available to share our days. It is better to have several 'special' friends, rather than only one.
Look over your acquaintances again, there might be a friend or two hidden in that group. It is good to know many to say "hello, how are you?" It is even better to call someone and ask, "How about lunch?"
Take a chance on this one or that one. There might be several laughs or conversations you can enjoy together. Get to know her, beyond 'how are you? Get details and share your details. You might have a lot more in common than you think.
The reason I am suggesting that you develop more than one BFF? I don't want you to be where I am now. For nearly 35 years my BFF and I enjoyed trips across the country. We laughed a LOT together. We were constantly discussing our grandchildren and great-grandchildren. So much to share and enjoy, regardless of what we did or where we went.
Now she is in a nursing home, weighing in at 91 pounds. There is nothing left of the woman I remember. I am thankful that I have our memories but I'm sure she does not. How sad!
One memory that always gives me a laugh was when I called and suggested that we ride around awhile, just to get out. When I picked her up, she made her own suggestion, "Let's do something really sinful!" I laughed as I asked her, "What do you have in mind?" She smiled her beautiful smile and admitted, "I was thinking of banana splits!" and that is exactly what we did; we each enjoyed a banana split.
=======================================================
 Lura Zerick is an 80-year-old great grandmother. I enjoy learning new things. Give me an Elvis song with a good beat and watch me go! My favorite things are reading, listening to music, singing, cooking/baking, birds and words. I enjoy my 12 great grandchildren and 6 great grand children; love to encourage them o cook, write and sing, as well as use their other abilities. I can be reached at lzerick@aol.com