Part II: LISTEN! Competition Is Everywhere!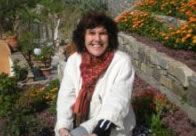 Listen!  Believe it or not, sometimes our negative naysayers are our best allies in disguise.  Give at least a cursory courtesy to all those obstructionists who warn, "You can't … you shouldn't … because …." It behooves you to heed their objections and to address each one head on.
Next, turn your attention to the competition. Ferret out your competitors and eliminate the need to compete. Your goal – to provide that unique product or service that distinguishes you from the pack.
Research. Homework. Data.  Three critical keywords that you, the Boomer entrepreneur, need to adopt as your mantra before you act on any entrepreneurial idea.  The importance of researching every aspect of your potential business, of assuming the role of devil's advocate and facing hard data cannot be overestimated. Doing your homework, in terms of 'knowing the enemy,' is critical to success. 
Fortunately, you have ready access to user-friendly current technology tools as powerful allies.  Two web sites, in particular, will arm you with invaluable information about competition both near and far. These sources also provide you with critical advice and the strategies you will need to make your dream idea a reality.
American Fact Finder,
will jump start your market research with U.S. Census and other demographic data in an easy-to-use form. Its Deep Linking Guide provides a unique how-to process to build, load and save queries in various demographic patterns. Oh, the places you will go, and the information you'll discover – all powerful assets and critical information you'll need to jump-start your entrepreneurial journey.
Another one-stop shopping site for budding Boomer entrepreneurs is, 25 Essential Entrepreneur Resources  Here you'll find a wealth of information covering —
·

        

Franchising

·

        

Small Business Administration Resources

·

        

IRS Tax Implications

·

        

Developing a Business Plan

·

        

Patent & Trademark Information

·

        

Technology Business Tools

·

        

Marketing

·

        

Incorporating vs. LLC
Enough about the broad picture.  What about what's happening locally? What is the competition within your potential sphere of influence?  Who do you need to beat within the radius of your planned customer base? Is your universe local, state-wide, national … or broader? How wide is the  demand for your product or service? Do you plan to market your product or service locally, state-wide, nationally … abroad?
The Internet has no geographic boundaries. With a web site, you can target the entire world with your product or service. But that brings us to our next challenge – Focus, focus, focus!
In future issues:
Part III: LOOK! Flood Light? No! Laser Beam? Yes!
Part IV: Do A SELFIE! Do you have the right stuff?
Dr. Marie Langworthy is a retired educator and current author/editor. Through her online business, Super Writing Services, she specializes in "writing it right"–the way you, the client, want to say it. Her recently co-authored and published book, SHIFTING GEARS to Your Life and Work After Retirement, is available on Amazon.com and on the Shifting Gears website. Marie is a contributor to Boomer-related publications, web sites, and blogs, and is available for interviews on the timely and broad range of Boomer retirement issues.