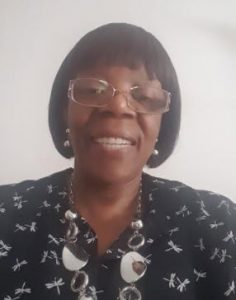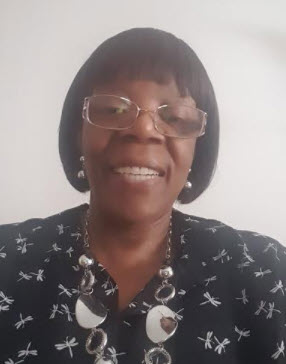 In 1997 my friend Jan called to tell me that she had a surprise for me, and wanted to make sure I would be home. Now, Jan was the kind of friend that was always welcome, and in that year, even more welcome because I had left the familiarity of our Minneapolis community to move, out of necessity, to the northwest suburbs. I felt out of place and out of sorts.
I was raising a young grandson and I was sure that in his first grade class, he was finding friends and doing things, but I was far away from my city job, with no way to get public transportation that would get me back and forth to my old job in time to meet him at the bus stop. I was not comfortable as an Illinois transplant and had dealt with recent homelessness and other challenges in my life, so I didn't want to travel too far from my surroundings.
Jan had this figured out and when she pulled up in her pickup truck, I had no idea that what she was bringing was my portal to a whole new world! I opened the door to our small apartment to allow in her and the huge box she brought and I could see from its open top that she had brought us a used computer.
My heart sank. Whatever was this woman thinking?  I had no idea what to do with the thing and had only used hers with her careful instructions when my grandson and I visited her on the weekends. Jan had been my co-worker when I worked as an advocate at a shelter for battered women and children. We had hit if off right away, and my grandson and I were often guests at her home and even at her up north cabin.  As much as I enjoyed her company, I was disinterested in her enthusiasm for the computer. So, when she brought this bulky beast into our small apartment, I cleared off the kitchen table for its resting place.
Jan was going on about how this was going to open up a whole new world to me and I half halfheartedly  looked at the instruction booklet, wishing she had brought something to eat. Some of her homemade wild rice and chicken soup, or something from a health food store in the city. She smiled and talked, her cheeks flushed with excitement, and to me she resembled a grown up Campbell soup kid. She brought math games for my grandson and though she had to run, she gave a quick hug and was off!
I walked around that computer as if it were a time bomb. I hit a couple of keys and when it said nothing, a bah-humbug came into my mind and I wanted to cry. I resolved to find a way to get rid of the thing without Jan's feeling being hurt.
The royal grandson came home, took one look at it and screamed, "Wow! We finally got a computer!"  I tried to match the enthusiasm of a seven year old, so I went into my "happy act". He plunked down into the chair, turned the thing on and began interacting with some of the math games Jan had left for him. I admit, I was jealous. Here was a child, tapping into a new thing I had no knowledge of. I deided I would conquer that thing if it was the last thing I ever did!
Fast forward to the present. After I received one of those discs they used to mail out, to connect me to a network, I was off to the races. Jan was right! A portion of the world I never knew existed opened to me and I think I heard a choir singing!
I began joining groups of like minded people and in some I became the designated leader by bringing my thoughts and leadership skills to the table. Experience counts and even young people welcomed my thoughts and opinions. I began sending out weekly messages of encouragement to people and when that old computer began smoking ( literally)people began sending me ( in the mail) other computers.  I once had a lady say to me, "We can't let you get away! Your stories and messages mean a lot to us", so I began calling my computer donations, "The Computer Chronicles". I kid you not, I received four computers and have only bought two others with my own money. The wireless I am typing on right now is a gift from a lady who bought it brand new for me, four years ago. State of the art, with an accompanying printer. Scout's honor!  I am very grateful.
---
Zenobia L Silas-Carson is a native of Chicago IL  who has lived in Minnesota for the last 30 years. She has worked as an advocate for battered women, and those being released from the prison system. Zenobia is also a former elementary school teacher and nursing assistant. Currently she resides and works in a fifty-five plus community where she holds the position of office assistant and activities director. She facilitates three food programs, is the proprietor of Zenobia's Community Store and in her so called spare time is a life coach for seniors. In her other spare time she is a mother grandmother, great grandmother and licensed minister.