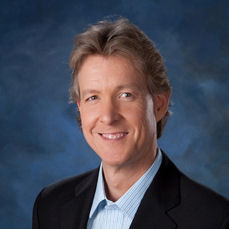 Hello there.  This is the final part to our three part series on how to improve your driving skills.  In this article, we are going to review parts one and two and conclude our series with some really great visualization exercises.  Our goal has been to speed up driver's reaction time behind the wheel, yet these ideas do not replace a real driving classroom situation, or what your qualified medical professional will tell you.  So what did we work on in the last two articles?
 The Wizards Twist.  Rule for looking behind you:  Turn your back first.  Head second.  (See December 2013's magazine for full the story.  Very important to not get hit!)
The Key Toss Stomp.  A wonderful exercise for improving coordination.  (See January 2014's magazine for the full story.  Helps speed up reaction time.)
Now let's work on some visualization exercises.  Visualization is a very important part of any successful endeavor.  In fact, most of us employed some kind of 'I can't wait to drive' visualization years ago!  Let's do some visualization again and help ourselves out as much as we can.
The visualization exercises that we will explore have to do with picturing driving successfully.  Sitting in your car before you drive (meaning with the engine turned off and keys out of the ignition), or sitting up in a tall chair that allows both of your feet to touch the ground comfortably is the best place to practice.  Then close your eyes, breathe deeply and relax, put your hands onto the wheel of your car or on your imaginary wheel (seatbelt on), and go driving in your mind!  The emotional context you need to feel is that you're driving successfully and that everything happens easily, you're in control, and you feel great!
For example, let's apply this to a situation requiring successful 'Braking'.
Imagine you are driving down the street, a ball comes out onto the road, you see it, and brake successfully and easily.  This is a 'braking visualization', and it can be done with many hypothetical situations.  The idea is that you see something that requires you to slow down and you do easily and successfully.
There are many other situations you can visualize: Getting onto a busy street, parking, turning left in a busy intersection, backing up, etc.
I recommend you do this once a day, for at least a full minute (if not more), before you go driving.  Please use some common sense with this.  For example, if your vision is not good at night, visualization isn't going to make it come back.  However visualization can help direct you in good and safe ways for you to drive as long as you can.  (Ask a qualified driving instructor about your personal situation to be safe.)  Let me conclude with this point from all the other articles:
All of us will need to give up driving at some point.  It takes a classy person to think this through and turn in the keys.  Please remember:  You will always know how to drive, yet your body will not.  Slow reflexes, whether that's from age, medications, diet, etc. is the same as having a drink or two in your system.   Slow reflexes are the same as drunk driving.    
Thanks for your commitment to better driving, for reading my words, and sharing this wonderful magazine.  Best of Blessings and Health from the Wizard of Youth.
——————————————————
John Paul Ouvrier, known as The Wizard of Youth, is a fitness trainer who specializes in working with older adults. Please consult with your doctor or medical professional before beginning this or any exercise program or advice.  The contents of this article do not constitute medical advice.  Contact him at John@wizardofyouth.com and bring him in to entertain your audiences!   http://wizardofyouth.com. and http://fitness4charity.org