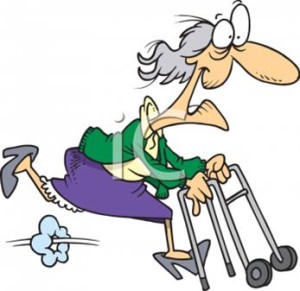 If your family likes chicken soup and you are tired of the canned watery variety that has perhaps six tiny pieces of chicken, give Costco chicken soup a try. It has carrots,  celery, and plenty of chunks of chicken and it's tasty. Also, their chicken pot pie is sold seasonally. My only complaint is that it contains too much chicken and there isn't enough sauce or gravy. It's too dry for me. I fix it by adding some canned, mildly diluted cream of chicken soup to taste.
If you want to eat meat not loaded with hormones and chemicals,  Arizona Grass Raised beef is worth a try. In particular, I like their bone broth that's great for cooking or drinking as is. It is so concentrated it is jelled, unlike bone broth purchased at the grocery store or even Costco. I often open 2-3 capsules of  Balance of Nature veggie caps and empty them into a cup or two of hot broth. Delicious and low-cal. (Heat will un-jell it)
If you like prepared meals that are tasty and healthy, try frozen Healthy Choice Simple Steamers. No artificial ingredients are used in the preparation. I like their broccoli and chicken dish.
If you are having balance issues, consider the 60uP program. It's a great program because it includes a guided video featuring TV host Bob Eubanks along with his trainer to guide you through the exercises. It's clear Eubanks is enthusiastic about it, as am I. He relates that he had fallen several times, could not get out of a car without help, and could not climb stairs. He demonstrates how stable he has become after going through the program. It's inspiring. If you purchase the program please don't become frustrated if you think you are not progressing as fast as you think you should. You will eventually see improvements if you stick with it every day.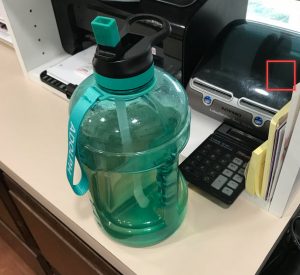 If you are dealing with constipation, kidney stones, your skin looks dry and pasty, or you are just feeling "blah", chances are you may be dehydrated. It's often difficult for me to drink enough water every day so I purchased a half-gallon water bottle from Amazon. The photo is the bottle I purchased and I love it. Since I am on my computer most of the day, I keep the bottle close so that I can see it and do what I am supposed to do.  It's very well made with a handle, built-in straw as well as markers on the side that show how much water is left to drink. Also included is a leak-proof cap for when you are on the go.
Is there something you use or like that may be helpful to others? Please share!