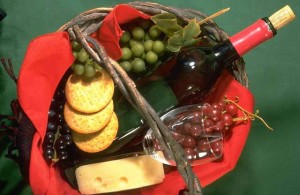 'Ambient' Bullying Gives Employees Urge to Quit  
Merely showing up to work in an environment where bullying goes on is enough to make many of us think about quitting, a new study suggests. Canadian researchers writing in the journal Human Relations published by SAGE, have found that nurses not bullied directly, but who worked in an environment where workplace bullying occurred, felt a stronger urge to quit than those actually being bullied. These findings on 'ambient' bullying have significant implications for organizations, as well as contributing a new statistical approach to the field.

Caffeine Boosts Power for Elderly Muscles, Experts Say 
A new study to be presented at the Society for Experimental Biology meeting on 30th June has shown that caffeine boosts power in older muscles, suggesting the stimulant could aid elderly people to maintain their strength, reducing the incidence of falls and injuries. 
Why Does a Diet High in DHA Improve Memory? 
We've all heard that eating fish is good for our brains and memory. But what is it about DHA, an omega-3 fatty acid found in fish, that makes our memory sharper? 
Good News for Aging Eyes: Debilitating Eyesight Problems On the Decline for Older Americans 
Today's senior citizens are reporting fewer visual impairment problems than their counterparts from a generation ago, according to a new Northwestern Medicine study. Improved techniques for cataract surgery and a reduction in the prevalence of macular degeneration may be the driving forces behind this change, the researchers said. 
Dietary Fiber Alters Gut Bacteria, Supports Gastrointestinal Health 
 A University of Illinois study shows that dietary fiber promotes a shift in the gut toward different types of beneficial bacteria. And the microbes that live in the gut, scientists now believe, can support a healthy gastrointestinal tract as well as affect our susceptibility to conditions as varied as type 2 diabetes, obesity, inflammatory bowel disease, colon cancer, and autoimmune disorders such as rheumatoid arthritis. 
Injecting Life-Saving Oxygen Into a Vein 
Patients unable to breathe because of acute lung failure or an obstructed airway need another way to get oxygen to their blood — and fast — to avoid cardiac arrest and brain injury. A team led by researchers at Boston Children's Hospital has designed tiny, gas-filled microparticles that can be injected directly into the bloodstream to quickly oxygenate the blood. 
Menopausal Women Could 'Work Out' Their Hot Flashes 
Menopausal women who exercise may experience fewer hot flashes in the 24 hours following physical activity, according to health researchers. 
Viewing Images of High-Calorie Foods Brings On High-Calorie Cravings, Research Finds 
You're minding your own business when a food craving suddenly hits, and if you just saw an image of a cupcake, or consumed a sugary soda, that may be no accident. 
Treating Vitamin D Deficiency May Improve Depression 
Women with moderate to severe depression had substantial improvement in their symptoms of depression after they received treatment for their vitamin D deficiency, a new study finds. 
Vitamin D Deficiency Common Among Adolescents Evaluated for Weight-Loss Surgery 
Most adolescents preparing for weight-loss, or bariatric, surgery are deficient in vitamin D, a new study demonstrates. 
Testosterone-Replacement Therapy Improves Symptoms of Metabolic Syndrome 
Hormone-replacement therapy significantly improved symptoms of metabolic syndrome associated with testosterone deficiency in men, a new study from Germany finds. The results will be presented June 25 at The Endocrine Society's 94th Annual Meeting in Houston. 
Low Vitamin D Levels Linked to Weight Gain in Some Older Women 
Older women with insufficient levels of vitamin D gained more weight than those with sufficient levels of the vitamin, according to a new study funded by the National Institutes of Health and published online June 25 in the Journal of Women's Health. The study of more than 4,600 women ages 65 and older found that over nearly five years, those with insufficient levels of vitamin D in their blood gained about two pounds more than those with adequate levels of the vitamin. 
New Hormonal Gel Combination Shows Promise as Reversible Birth Control for Men 
Male hormonal contraceptives applied daily to the skin reduce sperm production, finds a new study presented June 25 at The Endocrine Society's 94th Annual Meeting in Houston. 
Overweight Men Can Boost Low Testosterone Levels by Losing Weight 
Weight loss can reduce the prevalence of low testosterone levels in overweight, middle-aged men with prediabetes by almost 50 percent, a new study finds. Results were presented June 25 at The Endocrine Society's 94th Annual Meeting in Houston.           
Arsenic for Better Drugs and Cleaner Crops 
Research carried out at the University of Gothenburg may lead to more effective arsenic-containing drugs. The results may also lead to more resistant plants, and crops with a limited absorption and storage of arsenic. 
Australian food industry chews over bitter carbon tax 
Australia's carbon tax will hit the food industry hard with imports likely to be favoured in light of unavoidable price spikes, the Australian Food and Grocery Council (AFGC) has said. 
Higher but Not Lower Doses of Vitamin D Are Effective in Fracture Risk Reduction in Older Adults, Study Finds 
Based on the results of a pooled analysis of 11 unrelated randomized clinical trials investigating vitamin D supplementation and fracture risk in more than 31,000 older adults, Bess Dawson-Hughes, MD, director of the Bone Metabolism Laboratory at the Jean Mayer USDA Human Nutrition Research Center on Aging (USDA HNRCA) at Tufts University, says higher doses of Vitamin D may be the most beneficial in reducing bone fractures in this age group. 
Simple Exercises Are an Easy and Cost-Effective Treatment for Persistent Dizziness 
A professor from the University of Southampton has called on doctors around the world to give patients with persistent dizziness a booklet of simple exercises, after new research has shown that it is a very cost effective treatment for common causes of the condition. 
Some Diabetes Drugs May Increase Risk of Bladder Cancer 
An increased risk of bladder cancer is linked to the use of pioglitazone, a medication commonly used to treat type 2 diabetes, according to a new study published in CMAJ (Canadian Medical Association Journal). 
Amniotic Fluid Yields Alternatives to Embryonic Stem Cells 
Stem cells found in amniotic fluid can be transformed into a more versatile state similar to embryonic stem cells, according to a study published July 3 in the journal Molecular Therapy. Scientists from Imperial College London and the UCL Institute of Child Health succeeded in reprogramming amniotic fluid cells without having to introduce extra genes. The findings raise the possibility that stem cells derived from donated amniotic fluid could be stored in banks and used for therapies and in research, providing a viable alternative to the limited embryonic stem cells currently available. 
Organic Tomatoes Contain Higher Levels of Antioxidants Than Conventional Tomatoes, Study Suggests 
A study conducted at the University of Barcelona shows that organic tomatoes contain higher levels of phenolic compounds than conventional tomatoes. Phenolic compounds are organic molecules found in many vegetables with proven human health benefits. The UB's Natural Antioxidant Group, headed by lecturer Rosa M. Lamuela, had previously demonstrated that organic tomato juice and ketchup contain higher polyphenol content than juice and ketchup made from conventionally grown tomatoes. 
Many people these days feel a sense of "time famine" — never having enough minutes and hours to do everything. We all know that our objective amount of time can't be increased (there are only 24 hours in a day), but a new study suggests that volunteering our limited time — giving it away — may actually increase our sense of unhurried leisure. 
Chemicals in Personal Care Products — Phthalates — May Increase Risk of Diabetes in Women 
A study lead by researchers from Brigham and Women's Hospital (BWH) shows an association between increased concentrations of phthalates in the body and an increased risk of diabetes in women. Phthalates are endocrine disrupting chemicals that are commonly found in personal care products such as moisturizers, nail polishes, soaps, hair sprays and perfumes. They are also used in adhesives, electronics, toys and a variety of other products. 
Want to Lose Weight? Keep a Food Journal, Don't Skip Meals and Avoid Going out to Lunch 
Women who want to lose weight should faithfully keep a food journal, and avoid skipping meals and eating in restaurants — especially at lunch — suggests new research from Fred Hutchinson Cancer Research Center. 
Widespread Exposure to BPA Substitute Is Occurring from Cash Register Receipts, Other Paper 
People are being exposed to higher levels of the substitute for BPA in cash register thermal paper receipts and many of the other products that engendered concerns about the health effects of bisphenol A, according to a new study. Believed to be the first analysis of occurrence of bisphenol S (BPS) in thermal and recycled paper and paper currency, the report appears in ACS' journal Environmental Science & Technology. 
Oral Contraceptive Use in Girls and Alcohol Consumption in Boys Linked to Increased Blood Pressure in Late Adolescence 
Oral contraceptive use in girls and alcohol consumption in boys are associated with increased blood pressure in late adolescence. 
Weight Loss Resulting from a Low-Fat Diet May Help Eliminate Menopausal Symptoms 
Weight loss that occurs in conjunction with a low-fat, high fruit and vegetable diet may help to reduce or eliminate hot flashes and night sweats associated with menopause, according to a Kaiser Permanente Division of Research study that appears in the current issue of Menopause. 
Moderate Alcohol Consumption May Help Prevent Bone Loss, Study Suggests 
Drinking a moderate amount of alcohol as part of a healthy lifestyle may benefit women's bone health, lowering their risk of developing osteoporosis. 
Moderate Drinking May Reduce Risk of Rheumatoid Arthritis 
Moderate consumption of alcohol is associated with a reduced risk of developing rheumatoid arthritis, suggests a study published on the British Medical Journal website. 
Dangerous Caregivers for Elderly: Agencies Place Unqualified, Possibly Criminal Caregivers in Homes of Vulnerable Seniors, Study Suggests 
If you hire a caregiver from an agency for an elderly family member, you might assume the person had undergone a thorough criminal background check and drug testing, was experienced and trained for the job.You'd be wrong in many cases, according to new Northwestern Medicine research. 
Nutrient Mixture Improves Memory in Patients With Early Alzheimer's 
A clinical trial of an Alzheimer's disease treatment developed at MIT has found that the nutrient cocktail can improve memory in patients with early Alzheimer's. The results confirm and expand the findings of an earlier trial of the nutritional supplement, which is designed to promote new connections between brain cells. 
Ecstasy Harms Memory With One Year of Recreational Use 
There has been significant debate in policy circles about whether governments have over-reacted to ecstasy by issuing warnings against its use and making it illegal. In the UK, David Nutt said ecstasy was less dangerous than horseback riding, which led to him being fired as the government's chief drug advisor. Others have argued that ecstasy is dangerous if you use it a lot, but brief use is safe. 
Adult Stem Cells from Liposuction Used to Create Blood Vessels in the Lab 
Adult stem cells extracted during liposuction can be used to grow healthy new small-diameter blood vessels for use in heart bypass surgery and other procedures, according to new research presented at the American Heart Association's Basic Cardiovascular Sciences 2012 Scientific Sessions. 
How Our Brains See Men as People and Women as Body Parts: Both Genders Process Images of Men, Women Differently 
When casting our eyes upon an object, our brains either perceive it in its entirety or as a collection of its parts. Consider, for instance, photo mosaics consisting of hundreds of tiny pictures that when arranged a certain way form a larger overall image: In fact, it takes two separate mental functions to see the mosaic from both perspectives.