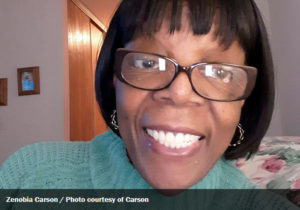 My last ICU vacation was less than three weeks ago. Every two years or so, the walls of my colon spring a leak, and I am hemorrhaging in a not-so-lady-like fashion where they rush me off to ER and onto the hooks, lines, and sinkers in both arms that pump me full of units of blood, and other life-sustaining fluids.
 I lay there like a punctured inner tube (remember those?) until a smiling physician arrives, gives the news that I will once again endure a colonoscopy, gives me the overnight prep, performs it (two hours THIS time), and I wake up, wondering which dimension I am in and voila! After a week of clear liquids, bed-tethering, and the lecture on Diverticulitis, I was sent home with clamps to hold the thing shut, and I was little pieces of nothing not to aggravate the thing again. 
LET ME ANNOUNCE THIS THING before I sound like I remain in despair. I am a woman of extreme faith in God, and I believe I will stay on this planet until my work is done. Does that sound cocky? Arrogant? I don't mean it to be. For most of my life, except for straying away for a bit, I have BELIEVED! Not just for the little things but the big things that require what I call KRAZY faith.
 I spelled it with a K because Krazy's faith must be out of whack and off the charts. Strangely enough, that faith has been tested many times in my life, and many people have abandoned me due to what they believe to be delusional and illogical, but sorry (not sorry), that is the kind of faith I have possessed for a while. 
Yes, there were the usual things, inability to pay bills, near evictions (I said NEAR), and BIG ones where I have witnessed people's hearts change in my favor right before my eyes. God also sends me those little Godwinks we hear so much about. I am not here to preach a sermon, but on this last hospital hiatus, the very FIRST person who got me out of my clothing, into that elegant hospital gown and kept asking me those vital questions ("Do you know where you are?"  you know, that kind of thing, and as my hemoglobin dropped to nearly nothi8ng, I was vaguely aware, but remember thinking giddily, "I should say Donald Duck" but those shenanigans will get you an extended stay at Shady Pines, so I answered correctly. I was lucid enough to see that tattooed on the attendant's arm was Psalm 91:11.
 My grandson, who is a firm believer, said, "Look, Grandma" Then, while waiting for a room in ICU, a Chaplain appeared from nowhere. A balding gentleman with deep blue piercing eyes. He walked briskly into the room, squatted beside my gurney, and called me by name. "Zenobia? May I pray for you?" He began a confident prayer that spoke of it not being "my time" yet and that I would pull through. He asked if he could see me again during my stay, and I agreed. I never saw him again, but I remember those sincere blue eyes. I shall never forget. 
There was more to come. A nurse closed my private room door so she could pray (again, Psalm 91) and just as I was about to feel better, a medical blunder was made, and I was administered meds (insulin) dosed for someone else! I had FIVE times the insulin I  needed. I was then hooked up to bags of sugar water, and my blood sugars tested for ten hours straight (on the hour), and THIS I reported in a grievance of sorts. 
So, I am home again, regaining my strength while resuming my volunteer duties with a group called Coffee Talk, where on Mondays, lonely seniors call to get a friendly voice and listening ear. I am that ear and that voice. I resumed being a mentor to someone new to low vision like myself.
 I resumed my place in Senior Scribblers where we jointly wrote a book (I am their ZOOM girl). A dear friend who wrote her umpteenth book at the age of 84 and as a newly widowed, freshly relocated woman wants ME to do her foreword (ME?). I have resumed my two Facebook groups, PRAISE, PRAYER, and Moving Forward Together (for seniors).
 Many ask, "Why does God allow these things to happen?" Why can't Zenobia live without health challenges, especially since she has already been through so much?"  None of us holds the corner on pain, and my answer to the why is that I do not know. I know this to be true. Each time I go through this challenge, I am reminded of the woman in the bible who had the "issue" of blood and was finally healed once and for all.
 I also know that my faith has been made stronger. I also know there might be other spiritual reasons for this recurrence. Some will or might say, "Spiritual trials should not be so hard," but I am alive, with a NEW story to tell. Still working on my memoir, and the name of the woman I am doing the foreword for is Idella Pearl Edwards! You might want to look up some of her books! 
If you want to know where the story of the woman with the issue of blood can be found in the Bible (I know not everyone believes bible stories…BUT….it is found in LUKE8:43-48—a story of Krazy faith and healing.