Broccoli to Fight Skin Cancer ** Vitamin C Saves Dying Man of Viral Pneumonia ** Fecal Transplant Pill Wipes Out Infection ** Dangers of Fake Marijuana Called 'Spice' or 'K2' ** Surgeon Uses Fat Transfer for Mastectomy Reconstruction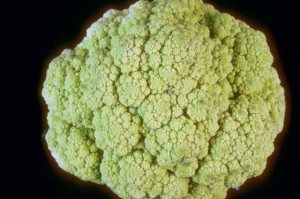 Hepatitis C Test for Baby Boomers Urged by Health Panel
An influential health advisory group has reversed itself and concluded that all baby boomers should be tested for hepatitis C, meaning that under the new health law many insurance plans will have to provide screening without charge to patients.
Broccoli to Fight Skin Cancer?
With skin cancer emerging as one of the world's most prevalent forms of cancer, researchers are using every tool at their disposal to fight this disease. The tool of choice for Sally Dickinson, PhD? Broccoli.
Living Proof: Vitamin C – Miracle Cure?
The amazing story of a King Country dairy farmer who caught swine flu and very nearly died. Intensive care specialists were all set to pull him off life support, saying there was no hope. But his family refused to give up. They demanded the doctors try high doses of Vitamin C, a radical treatment well outside mainstream medicine. The hospital told them it wouldn't work but the family insisted. It turned into a fight, the family even hired a top lawyer. But in the end, as Melanie Reid will show you, the farmer is now very much alive.
Vitamin C Saves Man Dying of Viral Pneumonia
The Allan Smith Story – TV Documentary
Allan Smith, a New Zealand Dairy farmer, contracted Swine Flu while away on vacation in Fiji.  When he returned home, the flu quickly evolved into severe pneumonia which left him in a coma on life support in the Intensive Care Unit.  Chest x-rays showed the lungs were completely filled with fluid with an "opaque" appearance called "white out".  After three weeks of this, Allan's doctors asked the family permission to turn off the machines and let him die.  Allan's wife Sonia had a brother with some medical knowledge, so he stepped in and said, "you haven't tried everything, You have got to try high dose IV vitamin C on Allan".  At first, the doctors resisted, saying it was useless. Next, the three sons weighed in with a persuasive argument to try the IV vitamin C, saying there was nothing to lose.
Fecal Transplant Pill Knocks out Recurrent C. Diff Infection
Swallowing pills containing a concentrate of fecal bacteria successfully stops recurrent bouts of debilitating Clostridium difficile (C. diff) infection by rebalancing the bacteria in the gut, suggests a study being presented at the IDWeek 2013™ meeting today. 
Believers Consume Fewer Drugs Than Atheists
Young Swiss men who say that they believe in God are less likely to smoke cigarettes or pot or take ecstasy pills than Swiss men of the same age group who describe themselves as atheists. Belief is a protective factor against addictive behaviour. This is the conclusion reached by a study funded by the Swiss National Science Foundation.
Long-Term Cognitive Impairment Too Common After Critical Illness
Patients treated in intensive care units across the globe are entering their medical care with no evidence of cognitive impairment but oftentimes leaving with deficits similar to those seen in patients with traumatic brain injury (TBI) or mild Alzheimer's disease (AD) that persists for at least a year, according to a Vanderbilt study published in the New England Journal of Medicine.
Understanding the Dangers of the Fake Marijuana Called 'Spice' or 'K2'
The harmful effects of increasingly popular designer cannabis products called "Spice" or "K2" have puzzled scientists for years, but now a group of researchers is reporting progress toward understanding what makes them so toxic. The study, published in the ACS journal Analytical Chemistry, describes development of a method that could someday help physicians diagnose and treat the thousands of young adults and teens who end up in emergency rooms after taking the drugs.
Omega-3 supplements linked to younger biological age in older people
Supplements of omega-3s may slow cellular ageing in older people with mild cognitive impairment, according to results of a pilot randomized clinical trial.
Surgeon Uses Fat Transfer for Mastectomy Reconstruction Patients
For most women, the fight against breast cancer is scary, especially as they look at various treatment options. What might be just as frightening to many women are the steps after diagnosis and treatment. What happens after a mastectomy? According to a University of Michigan study, seven out of 10 women don't know their reconstruction options.
Euthanasia can be an economic decision made early
Economists typically assume that individuals seek to maximize their lifetime satisfaction – yet, when it comes to voluntary euthanasia, the law prohibits such a decision. Moreover, many dying people are beyond the stage where they can act according to this calculation; younger people are much better equipped to make this rational choice in advance.
Brain May Flush out Toxins During Sleep; Sleep Clears Brain of Molecules Associated With Neurodegeneration: Study
A good night's rest may literally clear the mind. Using mice, researchers showed for the first time that the space between brain cells may increase during sleep, allowing the brain to flush out toxins that build up during waking hours. These results suggest a new role for sleep in health and disease. The study was funded by the National Institute of Neurological Disorders and Stroke (NINDS), part of the NIH.
Taking Guns Away from Mentally Ill Won't Eliminate Mass Shootings, Psychiatrist Argues
A string of public mass shootings during the past decade-plus have rocked America leaving policymakers and mental health experts alike fishing for solutions to prevent these heinous crimes. A Mayo Clinic physician, however, argues that at least one proposal won't stop the public massacres: restricting gun access to the mentally ill. J. Michael Bostwick, M.D., a Mayo Clinic psychiatrist and author of the editorial published online in Mayo Clinic Proceedings today, argues several points including that mass shootings are carefully planned — often spanning weeks or months. There is plenty of time for a meticulous planner and determined killer to get a gun somewhere in that time, he argues.
One In Four Students Contract Sexually Transmitted Infection In First Year Of University
A quarter of students contract a sexually transmitted infection during their first year of university, it has been revealed.The figures have prompted concerns at a leading sexual health charity, which says the message of safe sex "seems to have been forgotten".
Preventive Effect of Plant Sterols in Alzheimer's Disease
It's no secret that many of the phytochemicals in fruit and vegetables have a positive effect on our health. For instance, plant sterols (also known as phytosterols) help to lower cholesterol levels. According to a new study by researchers at Saarland University, they also appear to prevent the onset of Alzheimer's disease. The scientific research team led by Dr Marcus Grimm has shown that a particular sterol, stigmasterol, inhibits the production of proteins that play an important role in the development of the disease. The study has recently been published in the Journal of Neuroscience.
Food Additive May Prevent Spread of Deadly New Avian Flu
A common food additive can block a deadly new strain of avian influenza virus from infecting healthy cells, report researchers at the University of Illinois at Chicago College of Medicine in the online journal, PLOS ONE.
Lower Blood Sugars May Be Good for the Brain
Even for people who don't have diabetes or high blood sugar, those with higher blood sugar levels are more likely to have memory problems, according to a new study published in the October 23, 2013, online issue of Neurology®, the medical journal of the American Academy of Neurology.
What Should You Know About E-Cigarettes?
E-cigarettes are becoming increasingly popular and widely available as the use of regular cigarettes drops. Recently, the Centers for Disease Control and Prevention (CDC) reported that e-cigarette use by children doubled from 2011 and 2012. The health effects of e-cigarettes have not been effectively studied and the ingredients have little or no regulation. Mayo Clinic's Nicotine Dependence Center experts are available to discuss what people should know before trying e-cigarettes.
Testosterone Therapy May Reduce Risk of Cardiovascular Disease
Research from Boston University School of Medicine (BUSM) suggests that testosterone treatment in hypogonadal (testosterone deficient) men restores normal lipid profiles and may reduce the risk of cardiovascular disease. These finding currently appear online in the International Journal of Clinical Practice.
Natural Compound Can Be Used for 3-D Printing of Medical Implants
Researchers from North Carolina State University, the University of North Carolina at Chapel Hill and Laser Zentrum Hannover have discovered that a naturally-occurring compound can be incorporated into three-dimensional (3-D) printing processes to create medical implants out of non-toxic polymers. The compound is riboflavin, which is better known as vitamin B2.