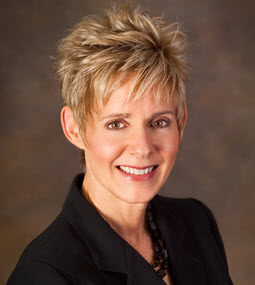 Dog Whisperer Cesar Millan has always said, "You don't always get the dog you want, but you get the dog you need." That statement couldn't be more accurate.
Our family has had a wiggly-butt Pembroke Welsh Corgi named Sam and Jack, a high-energy Australian Cattle Dog. Over the years, we sadly said goodbye to them. Most recently, we lost our sweet Corgi Sam. If you're a pet parent, you know how that loss feels. I cried for two days.
I knew having another dog right away would not replace Sam. But there was a void in my heart. During this same time, my husband Bob was diagnosed with prostate cancer. Luckily, the tumor is confined to the prostate, and his prognosis looks excellent.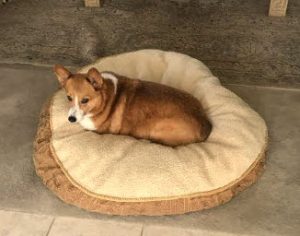 I'm a follower of a few Corgis on Instagram and in a few Corgis and cattle dog groups on Facebook. Both of  our dogs have been rescues, and I knew once the time was right, I'd rescue again. Conversations about dogs consumed my daily walk with a friend. She's a dog lover too, so it was an easy conversation.
As weeks went by, I was more and more consumed with my need for another dog. I kept telling myself what I wanted, and I would be on the outlook for that "perfect" dog. You know the one…the one who listens to everything you say, never barks or jumps, walks perfectly on a leash, loves other dogs and people, and loves to ride in the car and go for long hikes. Yeah, that unicorn dog.
Bob and I once said after our Corgi Sam dog was gone – no more. I laugh at that comment now. I sat in Bob's office and expressed how I wanted another Corgi. My mom was on board, as she loved Sam. I could tell Bob wasn't 100% on board but agreed. You know the saying "happy wife happy life", right?
There are some fantastic rescue organizations out there. I used https://www.rescueme.org/ and found Corgis and cattle dogs all over the USA. There is also the AZ Cactus Corgi Rescue in my backyard, but they had no dogs available at the time.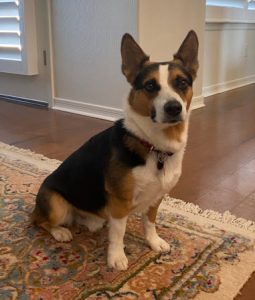 My son's girlfriend, who has a Corgi mix of her own, tagged me in a post of someone looking to rehome their Corgi/cattle dog mix, AKA a cowboy Corgi. I read the description and thought Nah…he has issues. Little did I know, but this guy ended up with the AZ Cactus Corgi Rescue and I got the call. They offered to let us foster him to see how he would do. His previous owners did nothing but love this little guy. They raised him from a puppy, but this 2 yr old didn't get along with their other dogs, was too high energy, had digestive issues, is fearful, anxious, but a sweet guy.
Fast forward three months. We officially adopted Zeke after 30 days, and he has brought such joy to both Bob and me. He's still unsure about my mom (he snarls at her but accepts treats from her hand), and he makes daily progress with some help of a bit of bacon at breakfast.  Even though the original owners loved Zeke,  he has some baggage from his past. After taking away a large box of toys, which consisted of fluffy stuff, rope, string, and rigid plastics, his digestive issues magically disappeared.
Zeke has accepted my daily walking partner, and he is always happy to see her. We walk for about an hour, and that drains Zeke's energy.  We all feel bad for the backyard dogs who bark anxiously and never go for a walk.
In the end, Zeke is fulfilling our needs as we're fulfilling his needs with food, exercise, discipline, and affection, in that order (per Cesar Millan).