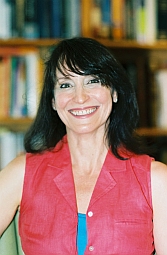 Ever had to unplug your modem to clear the cable transmission? That's one way to look at what my experiences have been since the second week in December 2022.
It started when I asked God if there was something He wanted me to do. I was serious but not intense about this query. Well… He answered with, "Turn off your TV for one week and see what happens." So I did. And in the third week of December, I wrote a nice couple-page article draft about my experiences, to be completed and published in the January 2023 Journal issue, which never happened, because…
I woke just before first light on December 25 to no power: The main circuit breaker had gone kaput during the night—the night the low temperature, with windchill, was in the single digits. I'm not going to bore you with all the minute details, but will jump to my thanks and praise to God that repairs were made and I had power on again by 2 p.m. that day.
And that's when I discovered my hard drive had died. I'm not a Luddite, but I keep things simple, electronics-wise, which includes no cellphone, no i-device of any kind. It was January 22, by the time I was back up, though I'm still in something of a readjustment phase (it's the 26th as I type this).
Again, I'll skip details about that time-gap and move to the truly important point: We're more reliant upon and addicted to technology and devices than we may realize or want to admit. The next time you may be inclined to criticize younger generations for their obvious addiction to these devices, take a week or month off from your own devices and see what you experience physically, mentally, emotionally, and spiritually.
For example, there is no ordering online, no research, and a host of other things you realize you're accustomed to that until you can't do them, you don't grasp how much has changed over the decades, especially if you're of an age.
You become aware of how much time you spend with an electronic device as an appendage rather than a means of convenience. Or what it's like to have your time and energy and thoughts freed up in a way you've forgotten could happen… and how it feels.
You become aware of how much time you actually spend in God's Word and with Him… or don't.
Interestingly, prior to this 12/25 Disconnect, I'd heard Frank of Remnant Call Radio state that if a person stays off all electronic devices for 21 days, his/her brain can be deprogrammed and restored to pre-addiction days. It's a "21 Days to Reboot Your Brain." Upon returning to business-as-usual, I noticed changes in me that deepened my appreciation for our returning service men and women. My experiences are nothing compared to theirs, but many of us know, even in some small measure, what that's like.
Then there were the accumulated emails that needed attention. Who and what did I miss, or didn't. Who and what did I care to catch up with and on, or didn't. Who and what got deleted right off, and who didn't. How many of those emails enhance my life or encumber it?
And there was consideration of social sites interactions. Some news about something would break on TV (when I had it on), and I'd know how that person would comment or what that person would post. And I realized even more profoundly how Satan uses anti-Social sites, and more, to tempt us away from God and the Fruits of the Holy Spirit. For any who've forgotten what they are, they are as follows: Love, Joy, Peace, Patience, Goodness, Faithfulness, Humility, Self-Control. Their opposites tend to flourish on social sites and media venues, and, sadly, infect the rest of our lives and relationships. However, it's so easy to point at the speck in the eyes of others and ignore the plank in our own, as Yeshua/Jesus stated.
Consider planning 24 hours to stay off electronic devices of any kind. Hey! I've got a great idea: Do this very thing by honoring God's Shabbat/Sabbath each week. It's like surfacing from a great depth and drinking in God's refreshing Spirit.
The peace of our LORD Yeshua/Jesus be with you and yours.