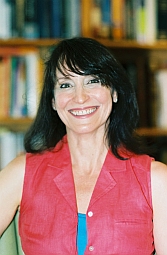 My best friend's parents dropped us off at the front entrance of the municipal auditorium, rented for the one-night-only revival being held by their Baptist church. I was thirteen (bar and bat mitzvah age), and though our family was Catholic, my parents allowed me to attend.
Coming from a Catholic background, I was unused to so much emotion and to people who sang as though they meant for the Holy Trinity to hear them all the way from Heaven. Animated, passionate speakers mingled personal stories with scripture. Like a parched sponge, I soaked up every word. Was moved in my spirit as no rote mass had ever moved me. When the altar call came and they sang, "Just As I Am," the world around me blurred. ("Just As I Am" by Alan Jackson https://tinyurl.com/8cade4ct )
To this day I can't tell you if I said anything to my friend or she to me. I had monovision, with Salvation deliberately chosen as my desired destination, as well as an anticipated – no, a PROMISED! – closer walk with my Lord and Savior. All I had to do was get myself onto that stage, and that precious treasure would be mine. ("Just A Closer Walk with Thee" https://tinyurl.com/2866hbuh)
Tears streamed down my cheeks as I got to my feet. I joined the throng making their way to the stage where faithful church members waited to welcome us, pray with us, and answer my burning question: Now what?! My legs wobbled but got me up the stairs. As the mostly introvert, fish-out-of-water I was in that crowd, in that setting, I watched the faithful rush to others who'd gone up. Watched them take their hands in theirs, hug them, speak to them, pray with them, lead them offstage to whatever was supposed to follow. Soon, it would be my turn. Which shepherd would reach out to this lost sheep? I waited. And waited. Because I'd been raised to not interrupt.
There had been many times in my life that I'd felt insignificant, and times I'd wished I could make myself invisible. On that stage, I experienced being both at one time. Just as unseen, after I don't know how long, I descended the stairs and found my friend with her parents waiting for me in the lobby. I don't recall any conversation about what happened, only my disappointment laced with a range of emotions that came nowhere near ones I'd looked forward to. Let me state now that I don't blame the church people for what happened. I don't know what that was about, other than the hand of the Lord working in that way of His. What happened then isn't the point, this is:
Last year, 2020, when lockdowns, mask mandates, and more made so many people around the world feel and be unseen and insignificant—and even far worse in some places—memory of that early experience surfaced and I said to God, "It still amazes me, Lord. No one knew I was there. No one even saw me." His response was immediate: "I did."
He's not only all-knowing, His sense of timing is perfect. Not until college did I attempt a relationship with our Lord again. That too was brief, and followed by decades of New Age paganism, until 2016—approaching a Jubilee year (for me personally, that is) when people are restored to their heritage and their heritage is restored to them. This time, God called me. When I realized how covered with sin He'd allowed me to become during those decades, yet remained determined, Good Shepherd that He is, to retrieve this lost sheep, I hit my knees, tears streaming, finally aware that our Almighty God is a God of great grace, mercy, forgiveness, and love—the Ultimate Prodigal Father. Despite my years of rebellion (and worse) against Him, He was always with me. I know that now. And although I can name times He saved my life, I know there are more times I'm not aware of—yet.
I saw a meme the other day that stated a fact: Faithful Bible believers are not surprised at current events. Part of what's happening in our country and across the globe is an effort to cause people to feel and be unseen, and or feel or be alone. And dehumanized. And worse. There's more I could say, but this is not the time or place. In Matthew 28:20, Jesus said, "I am with you always, even unto the end of the world," which doesn't feel so far away these days, according to Bible prophecy signs.
Let these words King David wrote to our Lord in Psalm 139 (CJB) speak to you:
Where can I go to escape your Spirit? Where can I flee from your presence?
If I climb up to heaven, you are there;
if I lie down in Sh'ol, you are there.
If I fly away with the wings of the dawn
and land beyond the sea,
even there your hand would lead me,
your right hand would hold me fast.
If I say, "Let darkness surround me,
let the light around me be night,"
even darkness like this
is not too dark for you;
rather, night is as clear as day,
darkness and light are the same.
For you fashioned my inmost being,
you knit me together in my mother's womb.
I thank you because I am awesomely made,
wonderfully; your works are wonders –
I know this very well.
My bones were not hidden from you
when I was being made in secret,
intricately woven in the depths of the earth.
Your eyes could see me as an embryo,
but in your book all my days were already written;
my days had been shaped before any of them existed.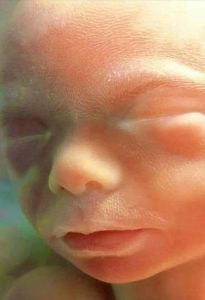 Whatever you hear or see from this moment on, keep this promise in your heart and mind from Messiah Jesus, the One Who is Faithful and True, the One Who gave His life so yours and mine could be saved: He is always with you and will never leave you, just ask—but you have to ask. Know that you can utter aloud or think, "Jesus, help me." Even saying or thinking His Name lets Him know you want Him with you, that you need Him. It's time to realize that what Jesus did for us through the Cross and the Resurrection was not to guarantee this life is easier (and absolutely NOT our best life now), but that our eternal life can be with Him, and in glorified bodies like His. That's His Promise. If you keep this in mind, it can make all the difference going forward. Remember: We're each only one breath away from where we'll spend eternity. And, we're to walk by faith, not by sight.
May God pour His blessings, peace, joy, and strength into you and yours.
Extra:
24/7 Worship Music: https://tinyurl.com/3e3jt8z9
Favorite Old Hymns: https://tinyurl.com/u9e8dhu6