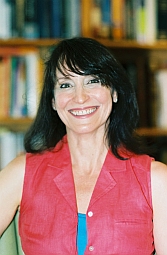 We cannot watch or listen to anything these days – not ourselves or each other or on TV or the Internet – without seeing and hearing evidence of our/humanity's broken love.
This especially happens on sites where too many of us post, tweet, or publish expressions of our injured, broken love, though unaware that's what we're doing. As Jamie Walden says, we falsely believe "we're crushin' it for Jesus" – too often by crushing others as well as trampling genuine biblical brotherly love, through verbal abuse and slander/bad-mouthing others – online or to others. God hates this, and it will likely not entice any of our Lord's lost sheep or even some Christian claimants to want to get closer to us or to the Yeshua/Jesus we say we serve. My hand is raised as one whose long-injured, broken love has led me to be guilty of this – and burdened by it through Holy Spirit's loving conviction.
When love is injured or broken, priorities get skewed. Self-protection replaces selflessness born of brotherly/agape love that comes from a heart whole in God, Who IS love. For a while now, but even more lately, God has put on my heart how badly injured and broken love is in us, our relationships, our communities, our world, and saddest of all, His Church. Note I didn't say the church, but His Church. Without going into personal particulars of comments and questions I put to my/our Lord Yeshua/Jesus about this grievous matter, and how we grieve Him because of it, I'll move straight to how He answered me, and is why I set aside my original completed writing for this month.
God's first answer arrived through Jamie Walden's teaching about what lust and love are. This teaching is raw, honest, convicting, and not at all what you may expect. If guilty, as I am, you'll feel the sting needed to bring your attention to this lie you're living under as a result of injured love. I watched this video twice and cried out, "Lord, how do we fix this?" (126) MATTERS OF THE HEART – FROM LUST TO LOVE – YouTube
God's answer, in part, arrived two days later through a podcast from Frank, host of Remnant Call Radio, and his guest, David Murry, who explained much about love: God's love for us and our gross lack of understanding about it and who we are because of Yeshua/Jesus, what He expects – and has a right to expect – of any who truly, fully receive the fullness of His love and redemption. This is one I will listen to and pray about more than once or twice. (126) True Revival David Murry – YouTube
I could easily make a long list of the ways people are proving love is broken, including by Christians or claimants to Christianity. But I won't. Either you're aware of them at this time or you're not. Whether you are or aren't, I pray God moves on all our hearts to give attention to the messages contained within the three resources I've included here. Especially if your love and any form of love in your life is injured or broken. Most of us, including Christians and Christian claimants live a lie about love without knowing it. We all need more of God's truth. Right now. As Murry said, we all need to repent of believing Satan's lies and living as though they're truth.
God's love is real and based in truth. Because He IS Truth. It's His Creation and, therefore, His Truth that matters. He's God, we're not. Remember this: The Adversary, aka Lucifer, Satan, etc., cannot create, only counterfeit. This includes what love is meant to be according to God's truth and ways, found in His Word.
For a number of years, though increasing in intensity these days, Satan's counterfeit love has been infused into not only the general public's psyche but into churches, into pulpits, into us. If you track any current events at all, what this book excerpt covers should be more than familiar to you:
            "They must bring the church into Paganization through syncretism.
            "This is a program-in-progress even now, where, degree by degree, we lower the bar of truth in order to let unchurched people gain entrance – not to the Kingdom of God – but to this new church.
            "In this church, there will be no speaking of the occult or occult practices as bad, no talk of other religions as wrong, no speaking of Jesus as the only way. It will be the
church that only accentuates the positive and eliminates the negative (positive and negative are also big newspeak words in this church) and its numbers will grow exponentially as people who are engaged in every sort of debauchery, occult practice and criminality will realize that this is a church that asks no questions, raises no standard and requires no repentance. Pagans will sit right next to pedophiles and petty thieves without any fear of being asked to change their lives. 'Come as you are,' the new banner will never add, 'Go and sin no more.' There will be no discomfort, no challenge, and no conviction. This church will be big on works and become the perfect 'model' for the One World order that will compel people to 'heal the world' rather than prepare for Jesus' return. It will be a socialist club that will kiss the face of the Buddhist priest as they fall into eternal hell, join hands with the gay pastor and allow him to believe he is holy, and provide meeting places for those who engage in esoteric and occultic practices without one question being raised. As the church is being moved away from expecting a 'pie in the sky by and by,' and moved toward a socialistic works oriented religion that will take the place of social programs, it will be moving exactly into the place it was designed to by those who control the Luciferian agenda and do not want to eliminate the evangelical church, but neutralize, co-opt and absorb it. For this Luciferian order does not wish to destroy the world, but to make it a perfect world – disease free, poverty free, war-free – only with Lucifer as god and not Jesus as Lord of all. The move for the Emergent Church to be pushed toward 'repairing the world' and be overwhelmingly involved in social and political causes is all part of the plan." – Excerpt from Trojan Church: The New Age Corruption of the Evangelical Faith, by Dr. Gregory R. Reid, first published 2008
The excerpt above perfectly reflects what Satan's counterfeit love of and for others is like, though looking deeper, it's nothing more than self-protective love and narcissism (refer to Jamie Walden's video included above). At the same time, God's perfect Redemptive love and expression of it are being pushed as hateful, unloving. Those living Satan's deception are "counterfeit loving" others and themselves into eternal Hell.
I pray you'll make/take time for this eternal life-and-death matter and, I suggest in this order, watch Jamie's video, listen to Frank and David's podcast, and become better informed about Satan's infiltration of the church and all aspects of life via New Age/occultic counterfeits, by reading Dr. Reid's book. And then spend time with Yeshua/Jesus, the true Healer. What you get from these three resources is between you and the Lord Yeshua/Jesus, and is why I will not tell anyone kind enough to read this writing what it should mean to them.
May our God, Who is our Father and Deliverer, give us revelations of understanding about the love He has for us, how to fully receive it, and become who He chose us to be for His Kingdom long, long ago. Let Him restore in us what Satan stole.