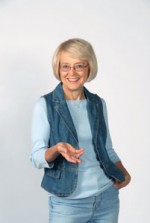 Remember "No news is good news?"  What happened to that?  Now, no news means you're either dead or lost in a South American jungle where even satellite reception falters. 
"News," at least in the dictionary, is "information about recent events or developments."  Sometimes it's in print.  Sometimes it's on television and radio.  Sometimes it's through the computer.  News is information about what's going on where we aren't.  If we care about that place or have loved ones there, of course we want to know what's happening.  But what's the point of being thoroughly informed about all the bad things that have occurred all over the world in the last 24 hours? 
In this morning's newspaper, I read about a train wreck in Spain that killed 79 people, a bus crash in Italy that killed 38, and an accident in Switzerland where two trains collided, seriously injuring five.  I live on the West Coast of the United States.  The only reason I can think of for needing to know of those three disasters is to pray for those involved.  But does such specificity improve Divine access?  Would I do any less good if I skipped the news and prayed "God, bless everyone who needs it right now"?
In my life, there's local news, sports news, national news, weather news, business news, and financial news.  Our local TV news starts at 4 AM.  The 24-hour news channels give me a dose whenever I choose to look for it.  The internet can even custom tailor alerts about whatever I'm interested in.  Around here, "the news" is often on midday, for as much as two hours at dinner time, and another hour or two before we go to bed.  Is that a good thing? 
It's nice to be able to find out what's happening regardless of when I decide I need to know.  But being connected to everything that's going on in the world all the time carries a lot of stress.  There's nothing I can do about most of it.  Why is "the news" such a big presence in my life?
I've been thinking about this for a while now and there's only one thing I'm 100% sure of.  I need to go on an information diet.  A lot of what I take in isn't even good as "news." Journalistic junk food.  A while back, I used a stopwatch and learned that over 50% of what I was getting from the local 10:00 news was ads.  Just how much of my time do I want to dedicate to car commercials and lovey-dovey couples touting erectile dysfunction drugs?
"News" can also be defined as "somebody or something interesting or something previously unknown."   If I think about it that way, I can chart a wiser path to the information I really want to ingest.  If I want news about someone I love or want to get to know, a phone call or e-mail beats Inside Edition.  If I want to learn about something new, surfing the Net or going to the library will get me a whole lot farther than waiting through five minutes of ads so I can hear the 30-word follow-up to the 20-word trailer the evening news teased me with before going to commercial.
We hear way too much about stuff we don't need to know–politicians who should have kept their pants on; paramours who should have kept their mouths shut; financial difficulties and deceits; personal tragedies and traumas.  We hear about crime and mayhem all over the globe. We hear the same awful stuff multiple times a day.  It's not just me.  This is not good for any of us.
A steady stream of bad news is hard on you, even if you have no emotional connection to the people facing the problem.  The very best we can hope to get from witnessing the current horrible thing is a fleeting moment of "feel good" when we write a check or text a donation in response.  The rest is a combination of unrequited compassion and insensitive gawking.
I do want to be informed about what's going on in the world.  And I do care about people.  But you can get too much of a good thing.  I want to be an informed citizen of the world not a news junkie.
I've decided I need to learn to imbibe more responsibly.  For that, I have to make myself answer three questions:  What do I really need/want to be fully informed about?  What are the best sources for that information?  And, much as it makes me uncomfortable:  Am I using watching news on TV as a bogus way to feel connected? 
***********
Mary Lloyd is a speaker and consultant and author of Supercharged Retirement:  Ditch the Rocking Chair, Trash the Remote, and Do What You Love.  For more, see her website, www.mining-silver.com.