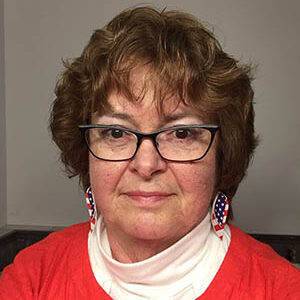 After a few decades on earth, our bodies begin to wear down. They are not perfect, and I guess we have Eve to thank for that, but we're left to deal with it. Bit by bit, "stuff happens." When it does, our first move is to wait to see if "it" goes away, hoping it won't become severe enough to require another trip to the doctor's office or a call for a drug. Or worse. We finally realize that drugs never cure us when we get to a certain age. The use of one causes symptoms, which then require tests along with another prescription or two.
So many Americans of all ages are on multiple prescription drugs regularly. When you go to the grocery store next time or drive past a Walgreens, note the length of the lines of the cars and trucks at the prescription window. It's staggering. So are the lines at the pharmacy counter inside. Drugs are NOT our friends except for use in trauma medicine and surgeries. There is a far better and cheaper way to heal -heal – and strengthen our bodies.
Meet frequency healing. Sound AND light waves advance our health, not our "medicine." Since the late 1930's sound waves have been used to repair our bodies; more recently, the use of light waves has come "online" in the miracle of healing. I can vouch for both because I have utilized them myself and know millions of others who have done the same, with nothing short of excellent results. Let me briefly tell the story and introduce you to the beautiful world of frequency healing. Sound waves and light waves work differently, but they both WORK.
First, a testimonial. I am 75 years old and am on no prescriptions. The only pills I swallow are vitamins and herbs. I haven't been sick in 20 years. And I don't live in a geodesic
dome! I live life wisely, I hope, but I live. I feel good enough to do so nearly every day.
You will be amazed and angry when you hear about sound healing and the cures it has made. It was because the American Medical behemoth drove it out of the country decades ago because it DID cure, and they were not a part of the income stream.
After years of research, a brilliant American physicist named Royal Rife discovered a mortal oscillatory frequency for every molecule. He proved that he could kill the
microbes causing illness and disease and stimulate the regrowth of healthy cells. Ultimately, he developed his frequency generator and a manual for tuning it to target different
ailments of the human body. Born in 1888 and living until 1971, Royal Rife cured cancers, circulatory and intestinal issues, and much more. His entire life was dedicated to healing.
Rife developed the technology – much of which is still in use today – for optics, microscopy, electronics, radiochemistry, biochemistry, ballistics, and aviation. Read more about his life and discoveries here. This is one article that is worth reading. You will be both amazed at his achievements and angry with the injustices wrought by the conjoined powers of the AMA and Big Pharma.
They needed to eliminate the fruits of this man's labor, or their gravy train would be ruined. Your health? Lol, as they say…" forget about it."
https://www.royal-rife-machine.com/Royal-Rife.htm
Another testimonial moment here…I own several Rife machines but had to jump through many hoops to locate, purchase and assemble the various parts. I went to the trouble
because I know a dear friend who cured herself of a diagnosed breast cancer using Rife technology.
Fifteen years ago, I became personally acquainted with one of the "poster girls" of Rife technology. Her leg was removed when she was 14 because of a diagnosis of advanced bone cancer. Because her mother believed in all things natural, she took my friend to NYC to be treated by Rife. She came into the retail store I was managing 60 years later, swinging along at a fantastic speed on her walker and one leg, having just come from the swimming pool at the YMCA, loving life and happy to spread the word. Carla was thrilled that I, too, had experienced the Rife science and shared many stories with me.
With the turn of the 21st century, instead of everything crashing down because computers wouldn't recognize the year (remember all that?), science made advancements in LED (light-emitting diode) technology. NASA developed LED lights for use in plant growth and space experiments. However, the government decided that LEDs in conjunction with hyperbaric oxygen chambers would "greatly enhance the natural wound healing process and more quickly return the patient to a preinjury/illness level of activity." The government owns this one, supported and managed through the Marshall Space Flight center. You can procure such treatments, but it is costly and very time-consuming.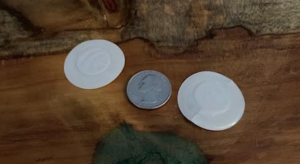 At about the same time, another doctor/scientist invented a system that worked with the body's production of infrared heat, using minerals like copper to stimulate the growth of the body's stem cells. This kind of light therapy is now successfully used by people in twelve countries worldwide to correct problems that result from our bodies' aging process. And the way it works is through small sticky patches containing the minerals applied to the body. These patches are placed on the body along the same meridians, proven in ancient Chinese acupuncture and acupressure.
Another personal testimony: I use these daily and can only say that the results have been excellent. I can honestly say that I would not be walking without them. Last but certainly not least, I wanted to tell you about sound healing, available on YouTube, to be played as you read, relax, or sleep. These tracts, which run from 6 or 7 minutes to 11 hours, are based on ancient oriental use of producing sound frequencies by rubbing bowls, ringing bells, playing chimes, or music. Each is targeted to a specific condition or need via the Megahertz of sound energy created by the instrument. They work well but usually are slower to bring noticeable results. One especially effective set I've found recently by pianist Lucy Herzig is called "Subliminal Veritas" If you are computer savvy, go look them up. At the very least, they are beautiful music!
Many of us have come to the time where we expected to be able to "kick back" and enjoy life, only to be laid low by our traitorous bodies. Where's the justice, eh? It just doesn't seem fair.
Last personal testimonial…I believe in frequency therapy to help us balance the scales in our favor. Read about it, think about it, and talk to your friends and family about it. We've still got a lot of life in our souls. Now, we have to get our bodies to agree!
With the massive and constant push by the drug industry everywhere we go, on TV, the internet, billboards, and doctors' offices, we're pushed/cajoled/tempted/TOLD that drugs
are our answers. Over-the-counter or prescription after prescription, nothing seems to actually "cure what ails us."