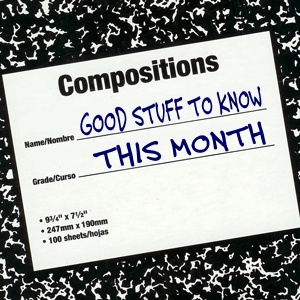 Want a longer, healthier life? Resolve your arguments by day's end
A recent study found that when people feel they have resolved an argument, the emotional response associated with that disagreement is significantly reduced and, in some situations, almost entirely erased.
Cannabis legalization and link to increase in fatal collisions
Legalization of recreational cannabis may be associated with an increase in fatal motor vehicle collisions based on data from the United States, and authors discuss the implications for Canada in an analysis in CMAJ (Canadian Medical Association Journal).
Study strengthens links between red meat and heart disease
An observational study in nearly 20,000 individuals has found that greater intake of red and processed meat is associated with worse heart function.
Mediterranean diet with lean beef may lower risk factors for heart disease
Eating red meat may have a bad reputation for being bad for the heart, but new research found that lean beef may have a place in healthy diets, after all.
New benefits from anti-diabetic drug metformin
Metformin inhibits disease progression in non-diabetic chronic kidney disease (ND-CKD)
Two blood thinners at once: More risk with the same reward
For some patients, adding aspirin to a direct oral anticoagulant is an equation that rarely adds up.
Once-a-week insulin treatment could be game-changing for patients with diabetes
Treating people with Type 2 diabetes with a new once-a-week injectable insulin therapy proved to be safe and as effective as daily insulin injections, according to the results of two international clinical trials. The studies suggest that the once-weekly treatment could provide a convenient alternative to the burden of daily insulin shots for diabetes patients.
Role of physical, mental health in cognitive impairment
https://www.sciencedaily.com/releases/2021/04/210420121433.htm
A recent study suggests that preserving physical and mental health helps older adults experiencing cognitive impairment stave off declines in cognitive engagement.
Flushing a public toilet? Don't linger, because aerosolized droplets do
Because COVID-19 has been detected in urine and stool samples, public restrooms can be cause for concern. Researchers measured droplets generated from flushing a toilet and a urinal in a public restroom and found a substantial increase in the measured aerosol levels in the ambient environment with the total number of droplets generated in each flushing test ranging up to the tens of thousands. Due to their small size, these droplets can remain suspended for a long time.
Novel drug regenerates erectile nerves damaged by prostate surgery
Researchers have developed a topical drug that regenerates and restores the function of erectile nerves damaged by radical prostatectomy, the most common treatment for localized prostate cancer. The drug was tested in rats.
Mirror, mirror: Viewing your own face, even subconsciously, is rewarding
Researchers have found that the subliminal presentation of images of one's own face activates a central component of the dopamine reward pathway, thus illuminating the mechanisms behind our powerful ability to automatically prioritize processing of our own face. These findings have important implications for understanding the neural processes involved in automatic self-advantage in face processing, as well as discriminating the processes involved in supraliminal (conscious) and subliminal (subconscious) facial perceptions.
Why climate change is driving some to skip having kids
A new study finds that overconsumption, overpopulation and uncertainty about the future are among the top concerns of those who say climate change is affecting their reproductive decision-making.