Vitamin D could lower the risk of developing diabetes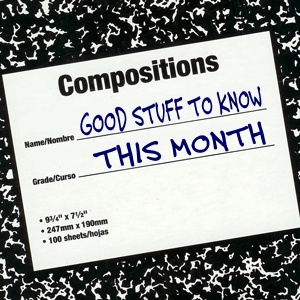 The benefits of vitamin D in promoting bone health are already well known. A new study suggests that vitamin D also may promote greater insulin sensitivity, thus lowering glucose levels and the risk of developing type 2 diabetes.
Exercise benefits brains, changes blood flow in older adults, study finds
Exercise training alters brain blood flow and improves cognitive performance in older adults, though not in the way you might think. A new study showed that exercise was associated with improved brain function in a group of adults diagnosed with mild cognitive impairment (MCI) and a decrease in the blood flow in key brain regions.
Fasting ramps up human metabolism, study shows
Research uncovers previously unknown effects of fasting, including notably increased metabolic activity and possible anti-aging effects.
Going for an MRI scan with tattoos?
Tattoos are increasingly popular. Every eighth person in Germany has already felt the sting of getting a tattoo. Yet, if tattooed people are to be examined with magnetic resonance imaging (MRI), the question often arises of how risky the procedure is for them. The first prospective study with statistically verifiable numbers has now been presented by a research team.
Women's brains appear three years younger than men's
Women's brains appear to be three years younger than men's of the same age, according to a new study on brain metabolism. The findings could explain why women maintain their cognitive skills longer than men.
The first dexterous and sentient hand prosthesis has been successfully implanted
A Swedish patient with hand amputation has become the first recipient of an osseo-neuromuscular implant to control a dexterous hand prosthesis. In a pioneering surgery, titanium implants were placed in the two forearm bones (radius and ulnar), from which electrodes to nerves and muscle were extended to extract signals to control a robotic hand and to provide tactile sensations. This makes it the first clinically viable, dexterous and sentient prosthetic hand usable in real life.
NSAID impairs immune response in heart failure, worsens heart and kidney damage
Non-steroidal anti-inflammatory drugs, or NSAIDs, are widely known as pain-killers and can relieve pain and inflammation. Researchers found that treatment with the NSAID carprofen alone triggered subtle low-grade inflammation in the heart and kidneys. The combination of carprofen pretreatment and heart attack magnified this impact by dysregulating the acute inflammatory response, amplifying inflammation and intensifying the cardiorenal syndrome.
Oral contraceptives could impair women's recognition of complex emotions
Women who take the pill are nearly 10 percent worse at recognizing subtle expressions of complex emotions like pride or contempt, according to new research. Previous research suggests the relationship is causal, but the impact on women's ability to form intimate relationships is unknown.
Cannabis use in teens linked to risk of depression in young adults
Cannabis is the most commonly used recreational drug by teenagers worldwide. In Canada, among youth aged 15 to 19 years, the rate of past-year cannabis use is 20.6 percent, while in England, 4 percent of adolescents aged 11 to 15 years used cannabis in the last month.
It's often said: It's not how old you are, it's how old you feel. New research shows that physiological age is a better predictor of survival than chronological age. The study is published today in the European Journal of Preventive Cardiology, a journal of the European Society of Cardiology (ESC).
Why Chivalry Is the Catholic Solution to Toxic Masculinity
Three years into soda tax, sugary drink consumption down more than 50 percent in Berkeley
Consumption of sugary drinks dropped 52 percent among Berkeley's low-income residents in the three years after the city enacted a penny-per-ounce excise tax on sugar-sweetened beverages in early 2015, a new study shows. The study, which is the first to document the long-term impacts of a soda tax in the United States, suggests that taxation may be an effective tool in the fight against diabetes, heart disease and obesity.
Chemical added to consumer products impairs response to antibiotic treatment
Triclosan exposure may inadvertently drive bacteria into a state in which they are able to tolerate normally lethal concentrations of antibiotics — including those antibiotics that are commonly used to treat urinary tract infections (UTIs).
Seasonal and geographic trends in syphilis
Much of the public health impact of syphilis revolves around its impact on fetuses and neonates through the mother-to-child transmission of the disease. Researchers reporting have now analyzed temporal and demographic patterns in gestational syphilis (GS) and mother-to-child-transmission (MTCT) of syphilis.
Junk food is linked to both moderate and severe psychological distress
The study revealed that California adults who consumed more unhealthy food were also more likely to report symptoms of either moderate or severe psychological distress than their peers who consume a healthier diet.
People with osteoporosis should avoid spinal poses in yoga, study says
Yoga postures that flex the spine beyond its limits may raise the risk of compression fractures in people with thinning bones, according to new research from Mayo Clinic. The results appear in Mayo Clinic Proceedings.