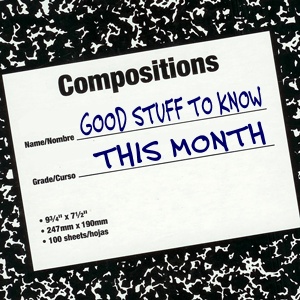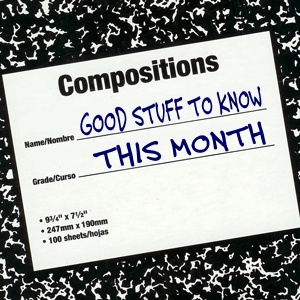 Breast cancer treatments may increase the risk of heart disease
Some breast cancer therapies can damage the heart and healthcare providers should carefully monitor breast cancer treatment effects on the heart. Breast cancer survivors, especially older women, are more likely to die from cardiovascular diseases such as heart failure rather than breast cancer.
In wine, there's health: Low levels of alcohol good for the brain
While a couple of glasses of wine can help clear the mind after a busy day, new research shows that it may actually help clean the mind as well. The new study shows that low levels of alcohol consumption tamp down inflammation and helps the brain clear away toxins, including those associated with Alzheimer's disease.
Diet may influence the spread of a deadly type of breast cancer, study finds
A single protein building block commonly found in food may hold a key to preventing the spread of an often-deadly type of breast cancer, according to a new multicenter study. Investigators found that by limiting an amino acid called asparagine in laboratory mice with triple-negative breast cancer, they could dramatically reduce the ability of the cancer to travel to distant sites in the body. Among other techniques, the team used dietary restrictions to limit asparagine.
Simple molecule could prevent, alleviate pre-diabetes
Pre-diabetes risk increased by coenzyme Q10 deficiency. Restoring levels of coenzyme Q10 (CoQ), a key molecule in energy production in cells, could overcome insulin resistance or pre-diabetes — a precursor to type 2 diabetes and cardiovascular disease.
New cannabis products highly potent, pose mental health risks
Cannabis can activate latent psychiatric issues, physician counsel is recommended before use, according to comprehensive research. With states rapidly legalizing cannabis for medicinal and recreational use, physicians will be increasingly pressed to counsel patients on their frequency of use and dosage, as well as associated risks. Schizophrenia and other psychiatric issues may be triggered by marijuana use, according to a research analysis in the Journal of the American Osteopathic Association.
Risk of fatal traffic crash higher during annual 4/20 cannabis celebration
US drivers are more likely to be in a fatal traffic crash during the annual April 20 cannabis celebration. Twenty-five years' worth of data from the National Highway Traffic Safety Administration shows the number of drivers involved in fatal crashes after 4:20 pm on April 20 is higher compared to the same time intervals on control days one week earlier and one week later.
Evidence that medical marijuana outlets sell to other users
A study of four medical marijuana outlets in California suggests that many of their customers don't fit the profile expected for businesses focused on sick patients.
Screening for ovarian cancer not recommended
The US Preventive Services Task Force (USPSTF) recommends against screening for ovarian cancer in women without symptoms and who are not known to be at high risk (such as those who have certain hereditary cancer syndromes that increase the risk for ovarian cancer).
Medical cannabis significantly safer for elderly with chronic pain than Opioids
A new study found cannabis therapy is safe and efficacious for elderly patients who are seeking to address cancer symptoms, Parkinson's disease, post-traumatic stress disorder, ulcerative colitis, Crohn's disease, multiple sclerosis, and other medical issues. After six months, more than 18 percent of patients surveyed had stopped using opioid analgesics or had reduced their dosage.
New guideline warns pain benefits of medical cannabis overstated
A new medical guideline suggests Canada's family physicians should take a sober second thought before prescribing medical cannabis to most patients.
Poor fitness linked to weaker brain fiber, higher dementia risk
Scientists have more evidence that exercise improves brain health and could be a lifesaving ingredient that prevents Alzheimer's disease.
Heroin vaccine blocks lethal overdose
Scientists at The Scripps Research Institute (TSRI) have achieved a major milestone toward designing a safe and effective vaccine to both treat heroin addiction and block lethal overdose of the drug.
Climb stairs to lower blood pressure and strengthen leg muscles
If you don't have the time or money for aerobic and resistance training, why not try climbing the stairs? A new study demonstrates that stair climbing not only lowers blood pressure but also builds leg strength, especially in postmenopausal women with estrogen deficiencies who are more susceptible to vascular and muscle problems.
Pimavanserin: Relief from psychosis in dementia, with t devastating side-effects
New research has found that pimavanserin (trade name Nuplazid) significantly improves psychosis symptoms in people with Alzheimer's disease, without the devastating side-effects of currently used antipsychotics. The research found an even greater benefit in those with the most severe psychotic symptoms.
Everyday activities associated with more gray matter in brains of older adults
Study measured amount of lifestyle physical activity such as house work, dog walking and gardening. Higher levels of lifestyle physical activity are associated with more gray matter in the brains of older adults, according to a new study.
High levels of microplastics found in Northwest Atlantic fish
A new study finds 73 percent of mesopelagic fish caught in the Northwest Atlantic had microplastics in their stomachs — one of the highest levels globally. Typically living at depths of 200-1,000 meters, these fish could spread microplastic pollution throughout the marine ecosystem, by carrying microplastics from the surface down to deeper waters. They are also prey for fish eaten by humans, meaning that microplastics could indirectly contaminate our food supply.
Watching too much television could cause fatal blood clots
Spending too much time in front of the television could increase your chance of developing potentially fatal blood clots known as venous thrombosis. Even trying to counterbalance hours of TV watching through adequate exercise is not effective warn researchers.
Calcium may play a role in the development of Parkinson's disease
Researchers have found that excess levels of calcium in brain cells may lead to the formation of toxic clusters that are the hallmark of Parkinson's disease.
Removing globally used anxiety drug from recycled and wastewater at low cost
Researchers can now remove a common anxiety drug from recycled water and wastewater, using low-cost titanium dioxide nanofibers. In cities running out of water, removing pharmaceuticals from wastewater in a simple, low cost way is becoming a priority.
Nitrate in drinking water increases the risk of colorectal cancer, study finds
Nitrate in groundwater and drinking water, which primarily comes from fertilisers used in the agricultural production, has not only been subject to decades of environmental awareness — it has also been suspected of increasing the risk of cancer. The largest epidemiological study ever carried out in this area now shows that there is a correlation — also when the amount of nitrate in the drinking water is far below the current drinking water standard.