Fatal road crashes involving marijuana double after state legalizes drug *** Nanoparticles hold promise as double-edged sword against genital herpes *** Listening to the radio could impair drivers' concentration *** China's youth obesity prevalence grows from 0.03% to 17.2% in 30 years *** Lifestyle has a strong impact on intestinal bacteria, which has a strong impact on health *** Ocean views linked to better mental health *** In older adults, frailty and depression symptoms are linked and can affect spouses *** Mediterranean style diet might slow down aging, reduce bone loss *** Social media poses threat to people with intellectual disabilities *** Fighting cancer with the help of someone else's immune cells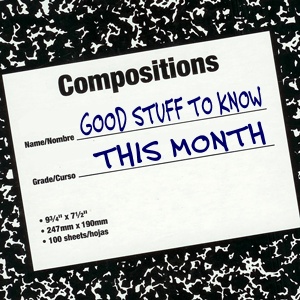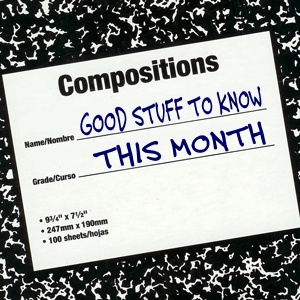 Nanoparticles hold promise as double-edged sword against genital herpes
An effective vaccine against the virus that causes genital herpes has evaded researchers for decades. But now, researchers from the University of Illinois at Chicago working with scientists from Germany have shown that zinc-oxide nanoparticles shaped like jacks can prevent the virus from entering cells, and help natural immunity to develop.
Bored people reach for the chips
People crave fatty and sugary foods when they are bored.
Listening to the radio could impair drivers' concentration
Listening to traffic reports on the radio could be bad for your driving – you could even miss an elephant standing by the side of the road.
China's youth obesity prevalence grows from 0.03% to 17.2% in 30 years
China is paying the price of adopting a western lifestyle with soaring childhood obesity, according to a 29-year study of nearly 28,000 children and adolescents.
Lifestyle has a strong impact on intestinal bacteria, which has a strong impact on health
Everything you eat or drink affects your intestinal bacteria, and is likely to have an impact on your health. That is the finding of a large-scale study into the effect of food and medicine on the bacterial diversity in the human gut.
Ocean views linked to better mental health
Here's another reason to start saving for that beach house: new research suggests that residents with a view of the water are less stressed.
In older adults, frailty and depression symptoms are linked and can affect spouses
Researchers examined the effects of frailty and depression on married couples. People married to a frail spouse were likely to become frail themselves, and people married to a depressed spouse were more likely to become depressed, too.
Mediterranean style diet might slow down aging, reduce bone loss
Sticking to a Mediterranean style diet might slow down aging, a new study has found. Mediterranean style diet, tested in the project, significantly decreased the levels of the protein known as C-reactive protein, one of the main inflammatory marker linked with the ageing process. Another positive effect of this diet was that the rate of bone loss in people with osteoporosis was reduced. Other parameters such as insulin sensitivity, cardiovascular health, digestive health and quality of life are yet to be analyzed.
Fatal road crashes involving marijuana double after state legalizes drug
Fatal crashes involving drivers who recently used marijuana doubled in Washington after the state legalized the drug, according to the latest research. New research also shows that legal limits for marijuana and driving are arbitrary and unsupported by science, which could result in unsafe motorists going free and others being wrongfully convicted for impaired driving.
'Right to try' laws make safety, efficacy secondary to speedy access
State 'right to try' laws can give terminally ill patients early access to experimental drugs and medical devices, but they arguably make safety and efficacy secondary to speedy access, according to a new report by science policy experts.
Social media poses threat to people with intellectual disabilities
People with intellectual disabilities are more susceptible to exploitation and abuse, and the rise of the Internet only increases their vulnerability.
Fighting cancer with the help of someone else's immune cells
A new step in cancer immunotherapy: researchers show that even if one's own immune cells cannot recognize and fight their tumors, someone else's immune cells might.
Grill with caution: Wire bristles from barbecue brushes can cause serious injuries. Researcher says individuals should inspect their food, grill carefully after cleaning
While many people view Memorial Day weekend as the unofficial start of the summer grilling season, they may not be aware of the dangers of eating food cooked on grills cleaned with wire-bristle brushes. A new study identified more than 1,600 injuries from wire-bristle grill brushes reported in emergency rooms since 2002.
Acupuncture used in clinical settings reduced symptoms of menopause
Acupuncture treatments can reduce the number of hot flashes and night sweats associated with menopause by as much as 36 percent, according to researchers.
Antidepressants commonly, increasingly prescribed for nondepressive indications
Researchers analyzed treatment indications for antidepressants and assessed trends in antidepressant prescribing for depression.
Positive subliminal messages on aging improve physical functioning in elderly
Older individuals who are subliminally exposed to positive stereotypes about aging showed improved physical functioning that can last for several weeks, a new study led by the Yale School of Public Health has found.
Boosting productivity at work may be simple: Stand up
Most people have heard the argument that standing desks are good for the body. They can help burn more calories and fight obesity. Standing can even help improve students' attention and cognitive functioning. Now, new research indicates that they may boost productivity in adults as well.