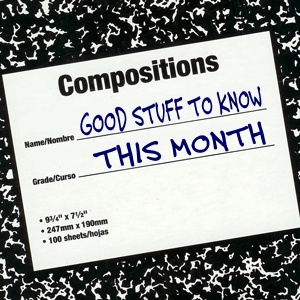 Processed foods highly correlated with obesity epidemic in the US
A review article highlights the correlation between highly processed foods and increased prevalence of obesity in the United States.
Half of women with heart failure get the wrong treatment
As many as 50 per cent of women suffering from cardiac arrest are given insufficient treatment, because the heart failure was not caused by a heart attack.
"How the World Got Lost on the Road To An Anti-Aging Pill" by Bill Sardi
EXTREMELY informative.  It's 43 large print pages you will enjoy and get a new way of thinking about "old age" issues  every one fights against. FYI, I do take resveratrol discussed in the booklet.
Marijuana detected in homicide victims nearly doubles
Researchers assessed the time trends in alcohol and marijuana detected in homicide victims and found that the prevalence of marijuana almost doubled, increasing from 22 percent in 2004 to 42 percent in 2016. Alternately, the prevalence of alcohol declined slightly from 40 percent in 2004 to 35 percent in 2016
Drinking 1% rather than 2% milk accounts for 4.5 years of less aging in adults
High-fat milk consumption is connected to significantly shorter telomeres. A new study shows drinking low-fat milk — both nonfat and 1% milk — is significantly associated with less aging in adults.
DNA Damage to Breast Cells from chemicals in some cosmetics, sunscreens
Study found two cosmetics chemicals damage DNA of breast cells at low doses. A new approach to studying the effects of two common chemicals used in cosmetics and sunscreens found they can cause DNA damage in breast cells at surprisingly low concentrations, while the same dose did not harm cells without estrogen receptors
Having less sex linked to earlier menopause
Women who engage in sexual activity weekly or monthly have a lower risk of entering menopause early relative to those who report having some form of sex less than monthly, according to a new study.
College students use more marijuana in states where it's legal, but they binge drink less
Marijuana use among college students has been trending upward for years, but in states that have legalized recreational marijuana, use has jumped even higher. A study shows that in states where marijuana was legalized by 2018, both occasional and frequent use among college students has continued to rise beyond the first year of legalization, suggesting an ongoing trend rather than a brief period of experimentation.
Real risks associated with cannabis exposure during pregnancy
A new study has definitively shown that regular exposure to THC, the main psychoactive ingredient in cannabis, during pregnancy has significant impact on placental and fetal development.
The way you dance is unique, and computers can tell it's you
Nearly everyone responds to music with movement, whether through subtle toe-tapping or an all-out boogie. A recent discovery shows that our dance style is almost always the same, regardless of the type of music, and a computer can identify the dancer with astounding accuracy.
Preventing, healing tooth decay with a bioactive peptide
Cavities, or dental caries, are the most widespread non-communicable disease globally, according to the World Health Organization. Having a cavity drilled and filled at the dentist's office can be painful, but untreated caries could lead to worse pain, tooth loss, infection, and even illness or death. Now, researchers report a bioactive peptide that coats tooth surfaces, helping prevent new cavities and heal existing ones in lab experiments.
Walnuts may slow cognitive decline in at-risk elderly
Eating walnuts may help slow cognitive decline in at-risk groups of the elderly population, according to a study conducted by researchers in California and Spain.
An egg a day not tied to risk of heart disease
The controversy about whether eggs are good or bad for your heart health may be solved, and about one a day is fine. A team of researchers found the answer by analyzing data from three large, long-term multinational studies.
First treatment for pain using human stem cells a success
Therapy shown to relieve extreme pain in mice; now moving towards human trials. Researchers have used human stem cells to make pain-killing neurons that provide lasting relief in mice, without side effects, in a single treatment. The next step is to perform extensive safety tests in rodents and pigs, and then move to human patients suffering chronic pain within the next five years.
New toxic byproducts of disinfecting drinking water
Mixing drinking water with chlorine, the United States' most common method of disinfecting drinking water, creates previously unidentified toxic byproducts.