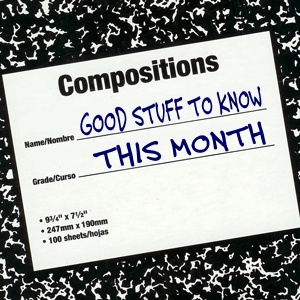 Cases of cognitive decline in older people more than doubles in ten years
Cases of cognitive decline in older people, where a doctor has assessed someone following concerns about memory and noted their brain function has been affected, have more than doubled over the past ten years.
Good news for coffee lovers: Daily coffee may benefit the heart
Drinking coffee — particularly two to three cups a day — is not only associated with a lower risk of heart disease and dangerous heart rhythms but also with living longer, according to recent studies. These trends held true for both people with and without cardiovascular disease. Researchers said the analyses — the largest to look at coffee's potential role in heart disease and death — provide reassurance that coffee isn't tied to new or worsening heart disease and may actually be heart protective.
Researchers discover intake of FDA-approved drug modulates disease progression in Alzheimer's disease model
Researchers found that niacin limits Alzheimer's disease progression when used in models in the lab, a discovery that could potentially pave the way toward therapeutic approaches to the disease.
Study suggests association between consuming artificial sweeteners and increased cancer risk
Artificial sweeteners reduce added sugar content and corresponding calories while maintaining sweetness. A new study suggests that some artificial sweeteners are associated with increased cancer risk.
One in four women experience domestic violence before age 50, analysis finds
Over one in four women (or 27 per cent) experience intimate partner violence before the age of 50, according to a worldwide analysis. The largest of its kind, the analysis covers 366 studies involving more than 2 million women in 161 countries.
Half of all women experience false-positive mammograms after 10 years of annual screening
Half of all women experience a false-positive mammogram after 10 years of annual breast cancer screening with 3D mammography, a UC Davis-led study estimates. This risk was lower for women who had mammograms every other year. 3D screening showed slightly lower false-positive results than standard mammography.
Marijuana for medical use may result in rapid onset of cannabis use disorder
The hype over medical marijuana for treating health problems may be exaggerated, researchers find. A new study shows that using cannabis products to treat pain, anxiety, and depression failed to improve these symptoms while doubling the risk of developing the addictive symptoms of cannabis use disorder. People seeking cannabis to treat symptoms of anxiety and depression were at the greatest risk of CUD. Contrary to evidence-based medicine, people with medical marijuana cards choose their own products and dosing, suggesting the need for better controls over dispensing use, and professional follow-up of these patients.
Statins Are More Business than Medicine
I always put my colleagues into two categories: Doctors and Businessmen. On the doctor side is someone who is first all about Medicine and on the Business side is a Physician who is more about Business than Medicine. Can we do the same with one of the most popular drug classes of all time? Let's dive in.
More older adults getting treated for substance abuse
The rate at which older adults were treated for substance abuse increased sharply from 2000 to 2017, UConn Health researchers report in the March 28 issue of the Journal of Clinical Psychiatry. The rates of older adults getting treatment increased substantially while the rate of younger adults remained stable over time.