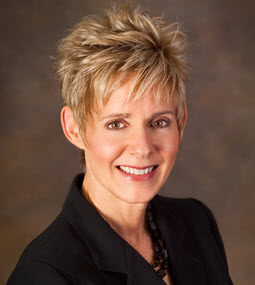 If you haven't been hit by the coronavirus, stop for a moment and be thankful. If you are required to "shelter in place" perhaps it will offer time to get things done or allow for some introspection.
We are living in an ever-changing minute-by-minute, day-by-day, week-by-week environment.  Hang on and look for opportunities to improve all aspects of your life. Things are evolving and now is the time to stay smart and be comfortable with being uncomfortable.  Our regular outing to Costco has changed to an online order, which by the way was very easy and convenient.  People are communicating with methods that have been around like FaceTime, Zoom Teleconferencing, Skype, etc. This could open up a whole new way to stay in touch virtually. You could have a virtual happy hour with your friends. Imagine the possibilities.
Have an abundance mindset and keep negativity away from you. Look for opportunities that perhaps you didn't or couldn't see before.  Look back at history and notice the great innovations, developments, and methods of operation that have occurred during less than ideal circumstances.  Acknowledge the good you are doing and take the wins even if they are little. Today we spent hours deep cleaning our bathroom. Now our bathroom feels spa-like.
Use this time to learn and grow. Read that book you have been meaning to read.  Organize your desk or your closet.  Learn a new app or computer program.  Do things you have put off or have not done. I broke out a 500-piece puzzle that was sitting around for years. You can brainstorm with family and friends on how to come out of this bigger and stronger. I did this with my sons and it's incredible to hear them looking for problems to solve.
Focus on What You Can Control
So, this is a big one. The one and only thing you can control is how to respond to anything. My mentor Jack Canfield uses this formula. E+R=O Event + Response = Outcome. (E) The coronavirus made me lose my job (R) I'm stuck in the house = (O) I can't pay my rent. By changing the Response to I'm stuck in the house looking for a part-time job until I can go back to work will create a more desirable Outcome of, I'm able to pay the rent. Just change the Response until you get the Outcome you want.
Don't let the world prevent you from self-care.  Drink plenty of water.  Be creative with what's already in your fridge, pantry and freezer. Find a yoga workout or meditation session on YouTube. Get outside in the fresh air and sunshine and take a walk. If you have a dog, I know they'll appreciate it. You've been given the opportunity to slow down and go inward.
This will last as long as it does. Be open-minded and flexible with your plans and options.  People and businesses will bounce back. To quote my 28-year-old son who sent me this text, "Things will return back to normal. People are gonna go to bars, concerts, and large events again. People have a pretty short attention span; I remember two months ago everyone was worried about WW3 and that is now a distant memory lol"
I'd love to hear how the current situation may have changed in your life. Stay well and stay safe!